Working our way around the South American teams taking part in the Blood & Thunder Roller Derby World Cup we come to Team Colombia. Along with Chile, Colombia are entering the competition as newcomers, the two new 'dark horses' of Roller Derby in South America. We talked to Team Colombia Head Coach, Cesar Cuervo.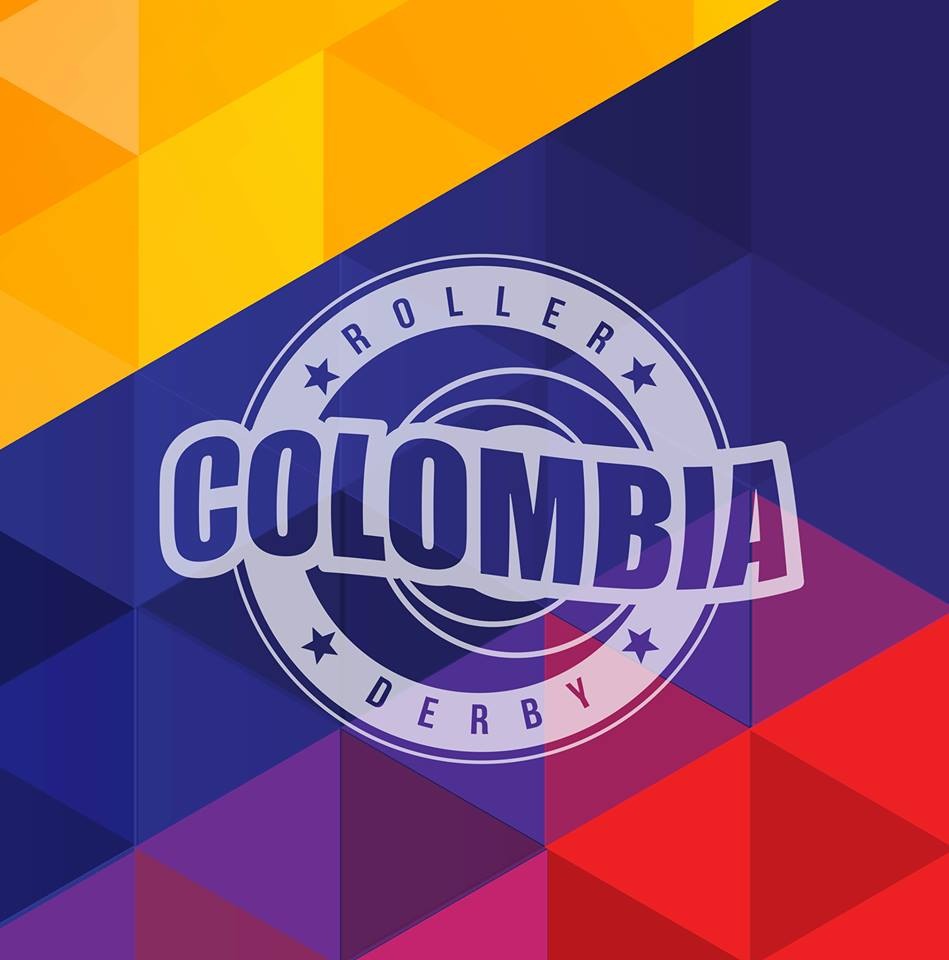 Team Columbia logo by Yuya Mancilla and Maria Paola Hernandez
How are the team preparing for the the World Cup?
The team has been together since a few months ago, we have practices twice a month in Bogota the capital…The girls have practices 3 or 4 times per week with their own home teams. We have a few bouts planned but not enough, because there is not too many teams with the level that we are expecting to see in Dallas.
Dallas is a long way away, how have the team been raising funds to get there?
We are working very hard trying to raise funds for our team, we have designed and produced a few products like shirts, stickers, etc. Also organize events to raise some funds, and we have two sponsors : ATOM and MATCH RACE .
This will be the first time Colombia has taken part in the World Cup, What are the Teams aims going into the competition?
Like you said, this is our first World Cup and we are really excited to be part of such an event and meet the best teams around the world, we have a lot to learn and then share with all the roller derby people in Colombia.
Can you give us an idea of how big Roller Derby is in Colombia?
Roller derby started in Colombia in 2009 with Rock and Roller Queens in Bogota and has been growing since then, today we have 17 teams from all around the country. They are in different cities, just in Bogota we have 7 teams. So the Roller derby is getting more and more fans and this is because the tournaments and all the enthusiasm of our people involved in the sport. During the last years we organized the Roller Derby Nationals with the participation of teams from the main cities: Bogota, Medellin, Pereira, Bucaramanga, Manizales, Cali, Palmira, Armenia And Ibague.
What do think the team competing in Dallas will do for Roller Derby in Colombia?
The participation in World Cup is the chance to see the best teams in action and learn from them many things that we can share with all the roller derby people in Colombia and this will be great to get the level that we are looking for. Also this is the chance to see how we are doing and what we have to do to be a better Team.
The Team Colombia roster.. Rathalia-001 MoonSun-2 Lucky Ale-03 Jackota-06 Fer Mortishian-007 Karma-13 Peli-Grosa-16 Nuza-25 Maraña Pony-29 Yayita Plop-83 Lilith-90 Tsunami…-92 Guillotina Pagana-100% Minerva-296 Mapi-333 Kitsch Mutante-404 Gatho-666 Colors-828 Collete Funk-911 Splatter-986
Head Coach: Cesar Cuervo ( MATADOR)
Bench coach: Valentina Restrepo