2014 was a year of firsts for  Capital City, which saw them have members take part in the first ever Men's Roller Derby World Cup with Power Of Scotland, play their first ever co-ed game under the name Capital Chums then round off their year off by hosting and playing in their first ever home game.  2015 started with their AGM and voting in a new captain (Despicable V) and vice (Dafty) who would guide them through the next 9 months of games they had booked. 2015 was their first full bouting year and their bout management had been working hard to line up games. Unfortunately one of their games had to be cancelled when the opponents lost their training venue and another two games ended up being postponed until 2016. This year saw the first ever Scottish Men's Roller Derby Nationals tournament being held over the course of the year. This saw all the bouting men's teams in Scotland (Bairn City Rollers, Capital City and Mean City) face off against each other during the year, to see who would be crowned the first Scottish Nationals Champion.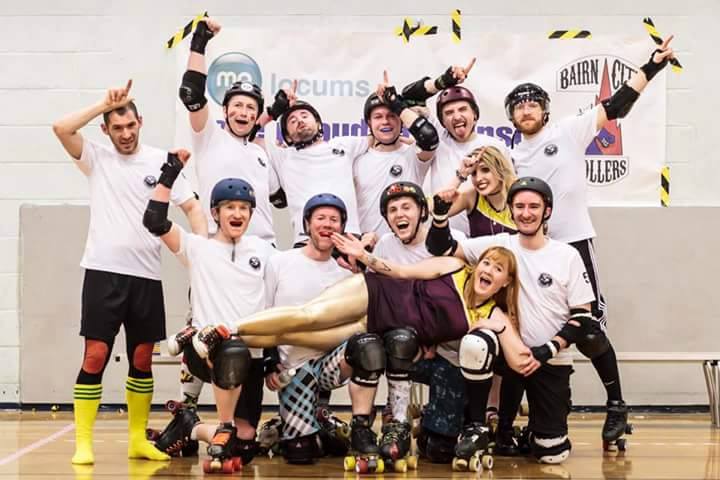 Capital City's first game of the year and the first game of Scottish Men's Roller Derby Nationals was against Bairn City Rollers, which saw them travel to Grangemouth to play the Skelpies on their home turf. The final score was Skelpies 192 to CCRD 127 in what was a hard fought game from beginning to end that saw both teams only fielding 10 skaters. Due to the cancelled  and postponed games It would be almost 5 months until Capital City took to the track again. In that time they took in a few new skaters (Darth Evader and Mad Science) and were working hard at getting them through their mins ready for the games later on in the year. They also had four skaters (Bounce, Dafty, Tequila Jammer and Despicable V) make it into the 30 training squad for Power of Scotland for the Men's Derby World Cup next year. Of those four two (Dafty and Tequila Jammer)  made it into the final selection of 20 skaters going to Calgary next year and also took part in the 4 nations tournament, which saw England, Scotland, Wales and France all play each other over the course of a weekend.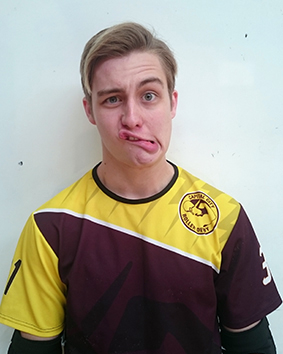 Darth Evader #54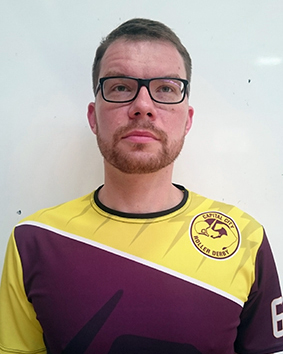 Mad Science #36

It want until the 11th of July that Capital City got back on track this time making their first ever trip south of the border heading down to Manchester to take on the Chaos Engine. Unfortunately due to injuries and holidays they were a little light on skaters so drafted in two guest skaters with Momo from The Brawlermen and Bish Bash Josh ex Capital City Skater who now lives down in Manchester  both being unicorns on the day. The final score was Chaos Engine 213 to Capital City 107. Their Third and final public game of the year was on the 19th of October when Mean City paid them a visit in the final game of the Scottish Men's Roller Derby Nationals for 2015. As Bairn City had won both of their games they had been crowned the 2015 Champions but this game would decide who got 2nd and 3rd place. At the final whistle the scores were Capital City 158 - Mean City  217, meaning Mean City took 2nd place and Capital City took 3rd in a very hard hitting and fought game.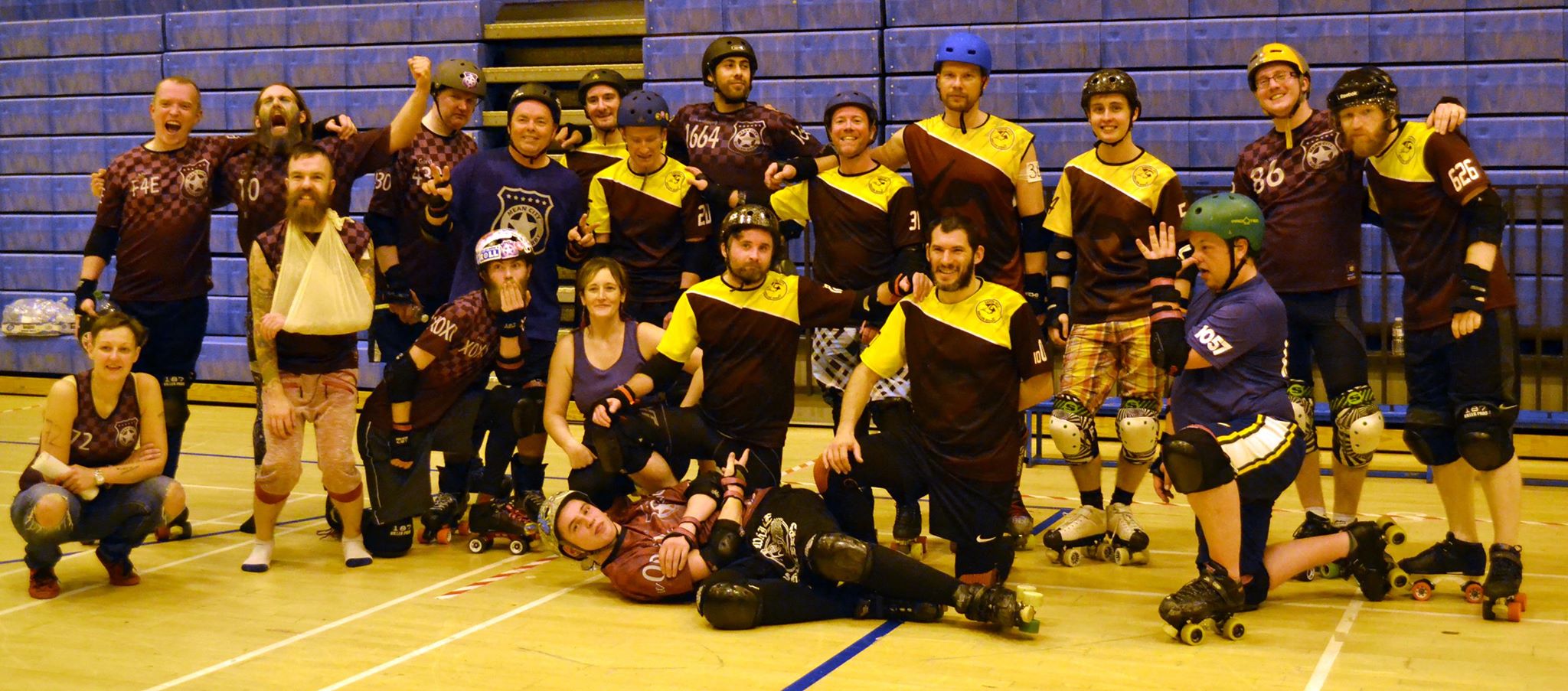 On a sadder note, during 2015 Capital City and Scottish derby also said goodbye to a couple of faces. After all our public games were played Deathworm Jim decided to hang up his skates. Having been with Capital City from their inception his presence will definitely be missed on and off the track. At the beginning of the year, an old familiar face returned to Capital City, transferring from Mean City. Unfortunately not long after the Chaos engine game, Bounce also decided that the time was right for him to also hang up his skates. But before the end of the year Capital City wanted to fit in one last thing. At the beginning of December they invited everyone's friends from the North, the Granite City Brawler Men down for a closed game, which both enjoyed so much that a return game has already been planned for next year. For that game they also voted in their new Captain (Hajuken) and Vice (Critical Hit) to get them ready for the year ahead.