2018 is a great year for World Cups in Roller Derby. Not only has it featured the 3rd Roller Derby World Cup itself, in Manchester; and the 3rd Men's Roller Derby World Cup, in Barcelona... but it will also see the first truly international Junior Roller Derby World Cup, as JRDA extends its Championships to include an National Teams tournament, including European representation for the first time.. Great Britain will be one of 6 National or Quasi-national teams competing in the event, taking on Europe (also debuting), and the returning Teams of Canada, Australia, USA East and USA West for the JRDA World Cup Trophy, between 23rd and 24th July (the two days following JRDA Champs), in Philadelphia, PA, USA! You'll recognise some of the skaters involved in Team GB from the Roller Derby World Cup's Junior Roller Derby exhibition bout (and some of the others in that exhibition are in Team Europe, competing against them!); in fact, Team GB and Team Europe's mastermind, Phil Rutter, was responsible for organising that as well! (He's also the JRDA "European Regional Coordinator".) Team GB Juniors has a host of other talent behind it, however: Head Coach, Toots, is a long established member of Lincolnshire Rolling Thunder + England Men's Roller Derby; also repeat members of England Men's are two support Coaches, Reaper (also of Southern Discomfort), and Tom-A-Hawk (also of Lincolnshire Rolling Thunder); the third support coach being England Roller Derby and London Roller Girls' equally skilled and experienced Beth Lord. Beyond the coaches, there's a huge organising committee you can see here. Enough about the adults, though, you'll want to see the actual skaters! If you've missed the announcements, then here they are: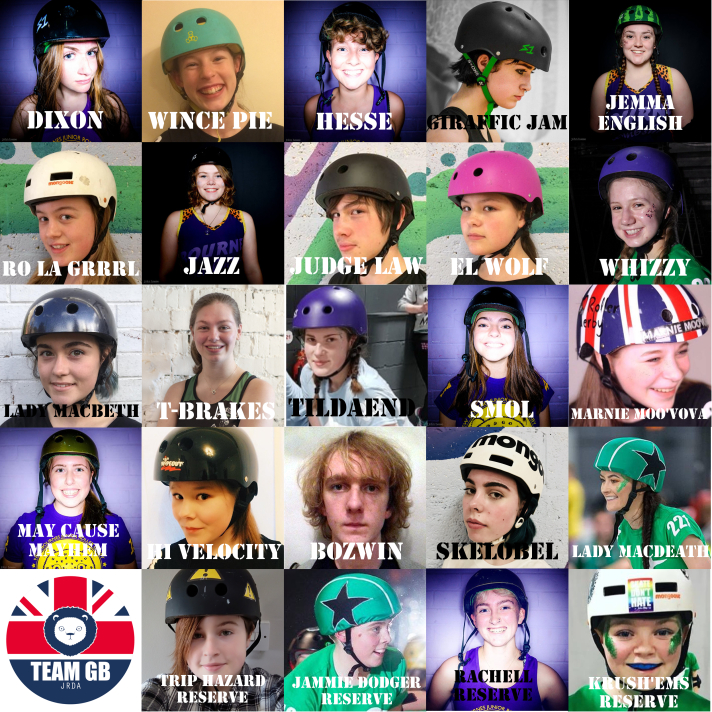 Running a National team is expensive - and it's especially expensive when you have to fly intercontinentally, and even more so when you're a Junior team (and thus need adults around for legal reasons too) - costs for Team GB Juniors will be at least £20000 overall... As such, Team GB Junior Roller Derby have been raising funds for some time - supported by some excellent teams across the UK in providing events! This way, you can both support the UK's Junior Roller Derby community, and also experience awesome Derby too...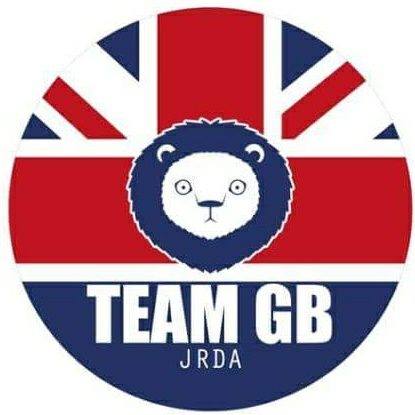 Team GB Juniors logo by Jen Smith First up: Peterborough's Borderland Brawlers Roller Derby host a double header (2 June 2018), combining some all-gender roller derby with the best of UK junior derby.