This weekend, there's yet more Roller Derby action in Glasgow, as Mean City Roller Derby, the city's open gender league, takes on two opponents at once. Livingston + West Lothian's New Town Roller Girls, who have been pretty busy this year already, travelling up to Inverness to play ICRD in April. NTRG have been building up to this next bout with an open scrimmage against The World last month, and with one of their skaters having visited Rimini, Italy's Stray Beez in the last month, we assume that New Town will be buzzing with confidence on track. NTRG will be taking on Mean City's WFTDA-gender-policy team ("Mean City Women"). The Mean City team have had a quieter year, last facing Lothian Derby Dolls towards the end of 2017, so it will be interesting to see how things have changed on track in the past 6 months... Flat Track Stats predicts a close game, with the median result being a 19:21 points ratio in favour of the home team; with scores that close, however, it could be just a single power jam which decides the result! In the second game, Fear & Lothian, the Midlothian-based open gender team, will face Mean City's open gender team. Fear & Lothian have had a less busy year to date than NTRG, with their last game in November 2017. Since then, however, the team have been holding regular scrims with their WFTDA-gender colleagues in Lothian Derby Dolls, and have undergone a round of recruitment. We may even see some new faces on track this Saturday! Mean City's Open Gender team have regularly faced F&L - one of the limitations of open gender derby is still the paucity of opponents - and the two teams know each other well. Mean City overall has also had a new intake at the start of the year - and there's some changes in both rosters, to judge from their series of roster photos being run over on their Facebook page.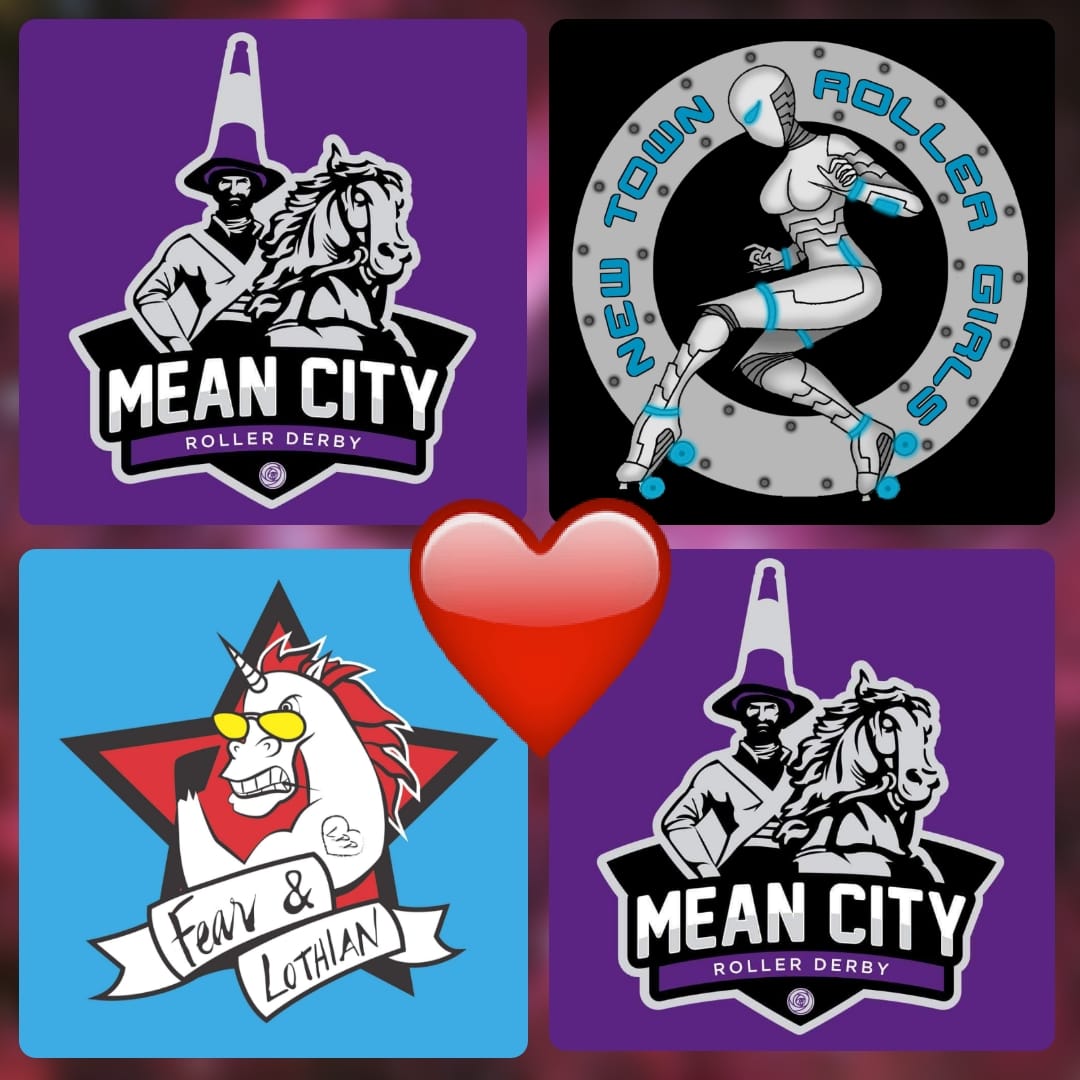 Mean City President, Gord'n'Thorg told us:
"Glasgow's first - and meanest - Open To All Roller Derby league return to The Arc at Glasgow Caledonian University this Saturday 16th of June.  After a false start ("yielding!") earlier in the year; we're getting back to the track with a Double Header against two of our friendly, neighbouring leagues.
  We start with a WFTDA-flavoured face-off between the home side and Livingston's New Town Roller Girls.  Members of both teams have had a tasty sample of each other at a few recent scrims.  We're looking forward to getting a proper look at each other across league lines.  I don't think anyone would be adverse to the idea of another semi-local rivalry getting up and rolling...
  On the subject of rivalries; we're following this with open-gender action, as Fear and Lothian array themselves against us once again.  Our contests have been fierce in the past, and we'll be looking for more of the same as we field some new faces against familiar foes...
  If you can't believe that all of this can be yours and only lighten your purse by £5.00, we'll also be giving you your first chance to lay hands on our latest batch of Mean City Merchandise.  You'll wonder how you've managed without it!
  Looking forward to seeing everyone there.
  Well, weather permitting..."
---
You can see both games on the
16th June
, from
12:15
at the
ARC Sports Centre
in Glasgow Caledonian University.
Tickets: £5.00. Under-14s free when accompanied by a paying adult.