Dundee Roller Girls are having a taster session in the form of an Open Day available to the public. This free, public event is at the Dundee International Sports Centre (DISC), Mains Loan, Dundee between 1 pm and 4 pm and everyone is welcome.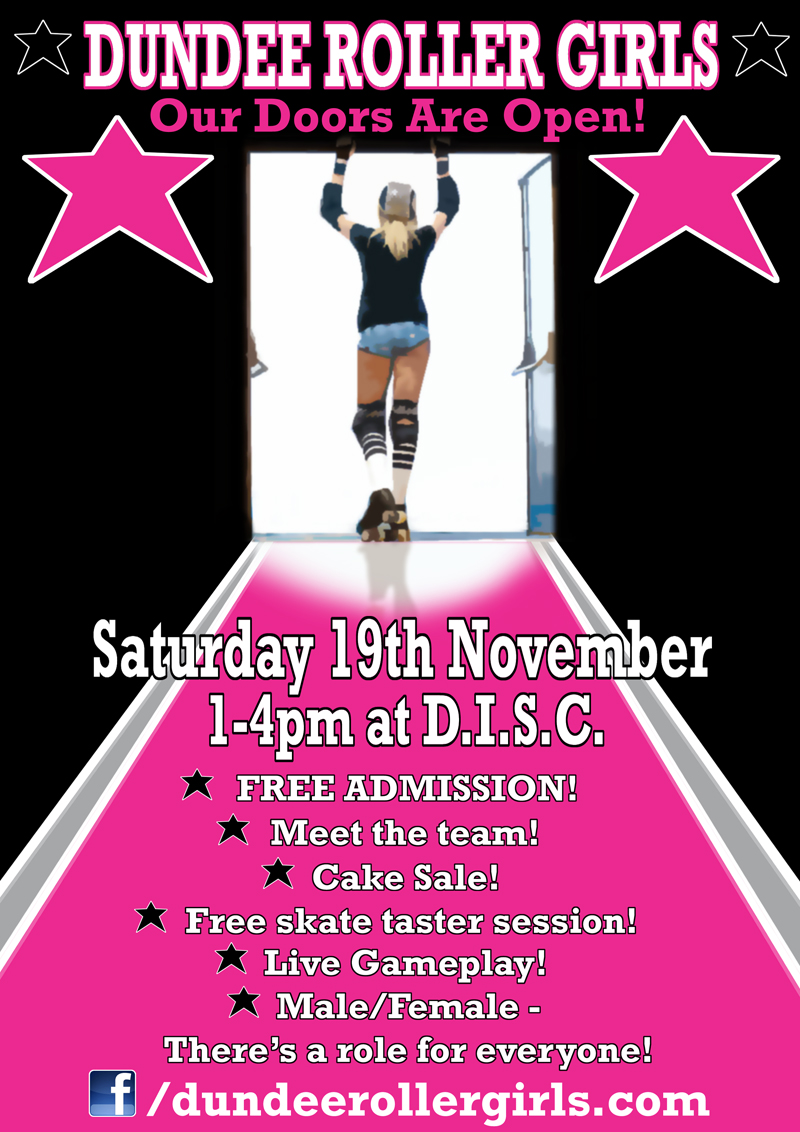 You can experience the speed and action of the sport in demo bouts, have a go in a taster training session and watch the Silvery Tayzers in match action on video. There will be derby players from around Scotland on hand to introduce you to the fun, explain the rules and show you the equipment you will need to get started. Stalls selling derby related items and a bake sale complete the programme.
Dundee Roller Girls are an all female team and you need to be at least 18 years of age to join.