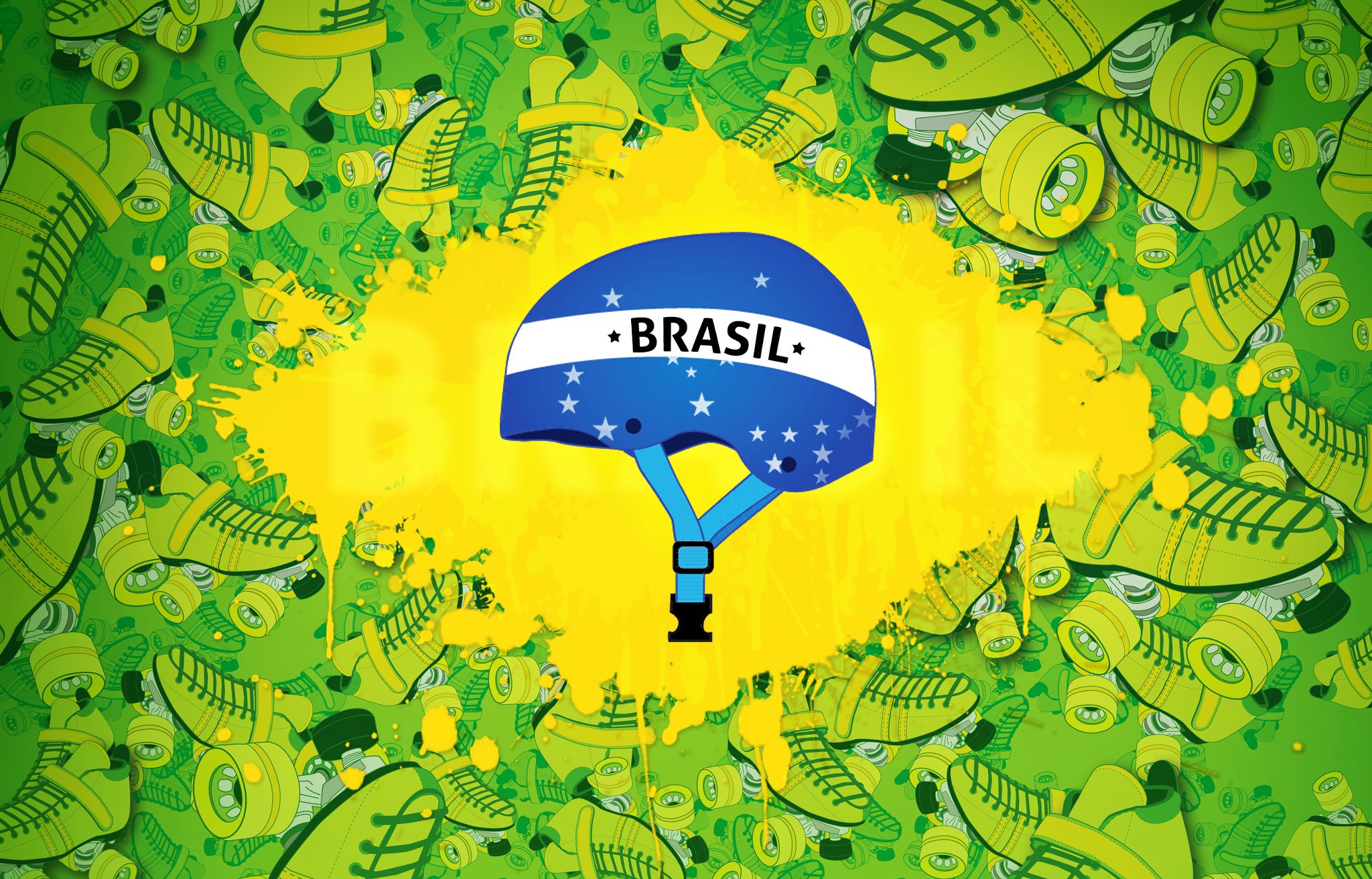 Image courtesy of Roller Derby Brazil
Roller Derby is a brand new thing in Brazil,all their leagues were formed in the last year or two and if you were to add up all the Brazilians involved in Derby,it would come to less than 200 people.Getting recognition for any sport that isn't Football in Brazil is like pushing custard uphill,as a result practise venues and sponsors are hard to come by and many of the Brazilian leagues practise outdoors.That is not their only difficulty,items like skates and wheels are another obstacle,due to high import taxes in Brazil,skaters can expect to pay up to three times the cost price to have them delivered from outside the country.Despite all this,there are already ten leagues across Brazil and i suspect the national team appearing at the World Cup will inspire others to start their own leagues or join the existing ones.
Team Roster Brazil have somewhat oddly opted not to have derby names,but among their skaters are Brazilian Bombshell of South Bay Derby Mizfitz Brazilian Nut of Gotham City Roller Derby Matadora of Stuttgart Valley Roller Girlz the rest of the squad come from Sugar Loathe Derby Girls , Ladies Of Hell Town , Gray City Rebels and Capital City Derby Dolls
Coaching staff Head Coach: Lyon Aragão-Sugar Loathe Derby Girls. Assistant Coaches: Denis Araki-Ladies Of Hell Town. and Ju Leal-Gray City Rebels.
Information is a little hard to come by,but as far as i can find out Team Brazil have played no warm up games,in fact ,it would appear that no league in Brazil has actually bouted yet!So,playing at the World Cup will be their first bouts,international skaters aside.Those first two games will be against Sweden and Canada,which will make for a pretty steep learning curve for them. Team Brazil have seemed to have the most difficult journey to Toronto out of the participating teams and potentially are the team that will learn the most from the experience.