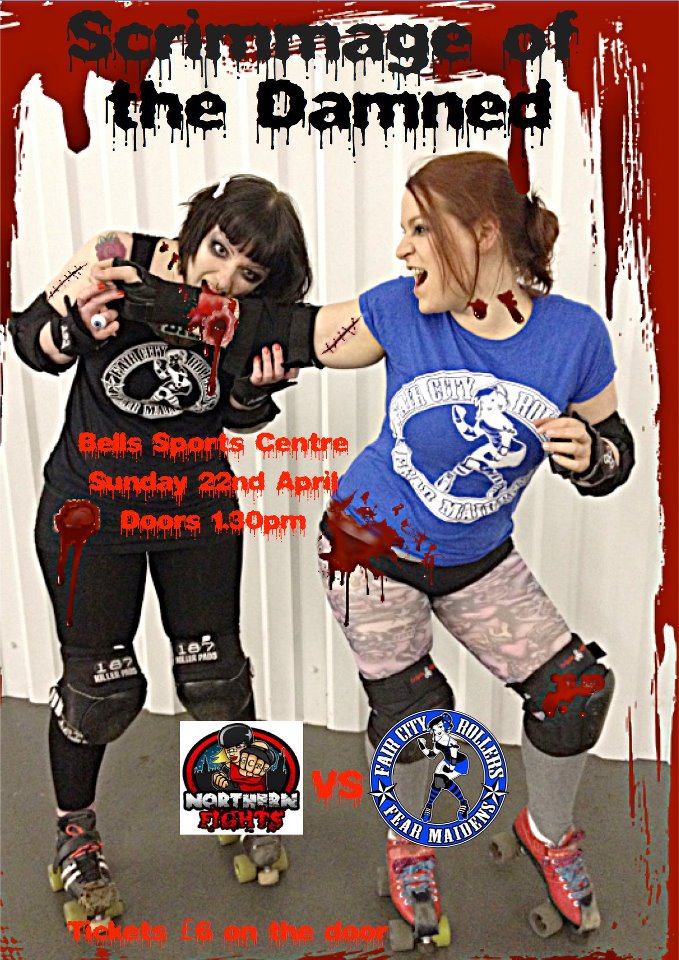 In what should be a brilliant bout, the Fair City Rollers Fear Maidens will take on the Granite City Roller Girls Northern Fights in Perth this weekend in the Scrimmage of the Damned.
This is the second of four home bouts planned for 2012 for the Fear Maidens, who have been working hard to prepare for what is bound to be a hard-hitting and high scoring contest.
With a small number of skaters available, FCR have recruited three guest skaters from the Fierce Valley Roller Girls - Fun Ghoul, Deep Fried Pixxie and Jo Anarchy - to join the fun.
Scrimmage of the Damned will take place on Sunday (April 22) at Bell's Sports Centre, Perth, doors open at 1.30pm.