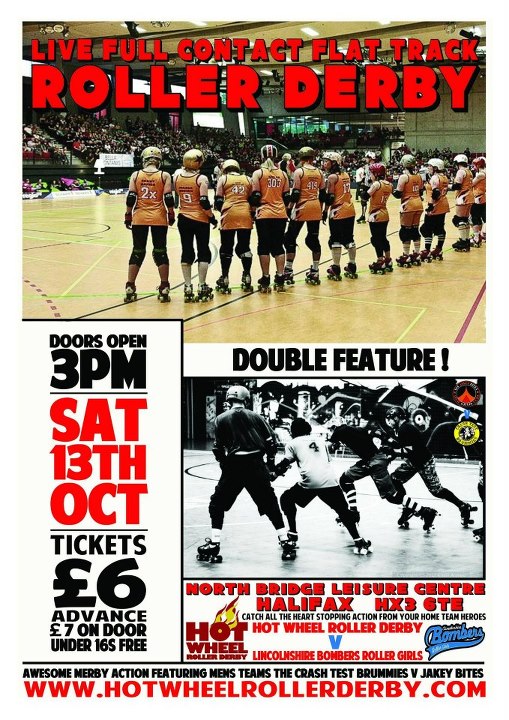 Image courtesy of How Wheel Roller Derby
The Jakey Bites travel down south to take on the mighty Crash Test Brummies.Its part of a double-header,the main event being a clash between Hot Wheel Roller Derby and Lincolnshire Bombers Roller Girls. For those that wish to make the trip,you can buy tickets in advance here and find more details at the Facebook event page.
In other recent Scottish Mens Roller Derby news,we welcome not one,but two new leagues recently set up.To find out more,register your interest,or simply say hello,have a look at the Facebook pages for Glasgow's Mean City Roller Derby and Falkirk's Bairn City Rollers.