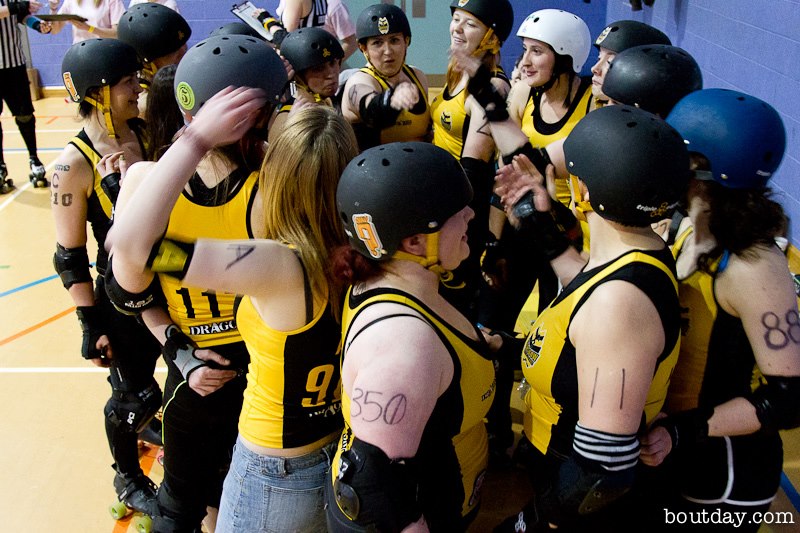 So, ECDX is now less than 8 weeks away! How ready is the team? Cider (ARRG):  We bout all year round, so we're always ready to play Roller Derby.  We just need to remember to pack party hats and sun block and we're there!
Rogue (GRD):  As ready as we've ever been, I reckon! It was important to us to plan and train far in advance for this event so we've been working very hard at playing as a solid unit for a while now.
Is there any specific training that your team have been doing to prepare, eg extra scrimmage/off skates training/teambuilding? Rogue (GRD):  Yes, everyone on the team has taken on some sort of off skates training. This has taken many forms. Some people are going to the gym, some do Cross-fit, running, strength training or even Parkour! This means that everyone has been making a huge commitment, as the team already train 3-4 times a week. It's a lot of work and time for everyone. This team is dedicated!
Crazy (ARRG):  Yes - lots of intense off skates, focus on team work and a lot of work on our technical skating skills lately -  we jumped at LRG's invite to go play at Anarchy in the UK III because we knew that would give us a couple of really challenging games and bring the team together just before ECDX.  And the lovely Hot Wheels invited us down for a bout the week afterwards, which was great in consolidating our team work a bit more. For the next few weeks we have booked in a lot visiting teams to scrimmage against us, so that we can do as much as we can to raise level of the ARRG teamwork dream work!  We also have an exciting scrimmage with Gotham, and a pre ECDX bout with another WFTDA league organised for when we get to the States to acclimatise us before ECDX starts. Bouting in New York AND Philly!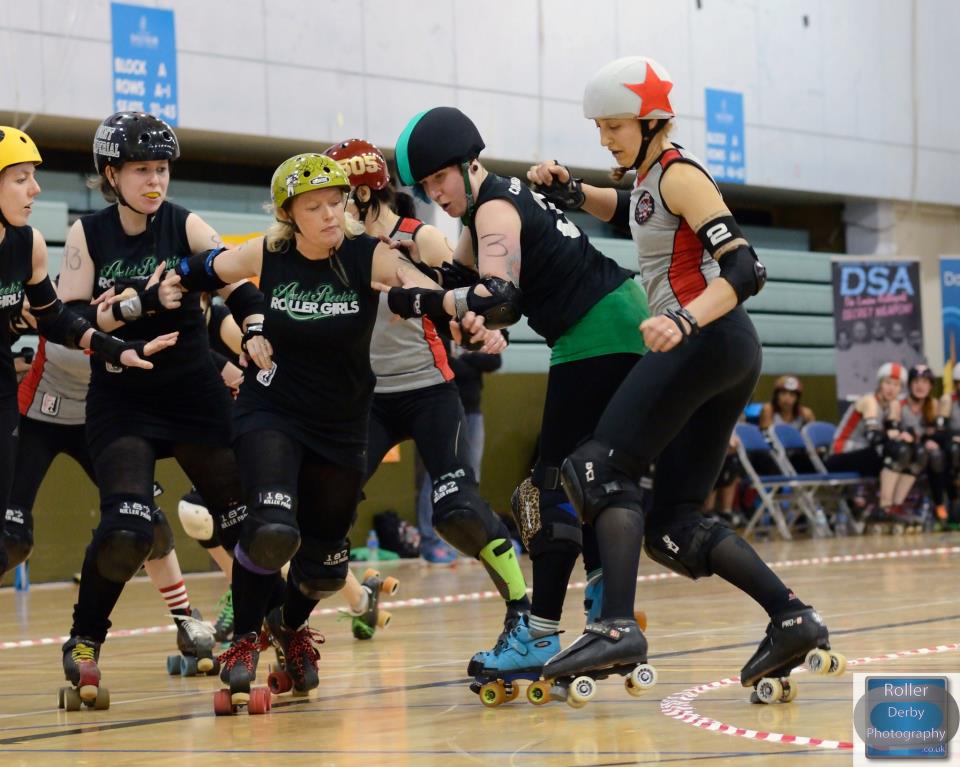 What are the team/wider league doing to help with finances for this international opportunity? Rogue  (GRD):  The whole league, as well as our families and friends, have been amazing in helping us to raise funds for this. To try to list the ways that people have helped would be to miss something out. Fundraising efforts have been as diverse as bag-packing at a local supermarket;  a photo exhibition at a local café run by our own Phoenix; and a Grd Auction.  I'm grateful to everyone who has helped us and I hope we can make them proud.    Click here if you'd like to help out!  http://www.glasgowrollerderby.com/get-in-touch/donate
Cider (ARRG):  So much! It's unreal -  I think everyone in the league has helped in some way which is a bit single teary for us as a team.  We feel really supported, and a bit overwhelmed by the sacrifices people have made for us.  Our limited edition merch, designed by Admiral Attackbar, has been a huge bonus because not only does it raise money for us, but it's also amazing quality.  We love the designs! You can buy them here:   http://auldreekierollergirls.bigcartel.com/products.       Our Sponsorship and Advertising Committee have pulled off some brilliant and fun fundraising events for us this year too – like our huge 5th birthday party which will be happening this Saturday, which has lots of lovely surprises happening on the night. This will help us raise further travel funds.  You can find our more here:          http://www.facebook.com/events/193068510841007/
Do you know anything about the teams you're up against? Crazy (ARRG):  Of course! We did some fairly intensive research as soon as the sanctioned teams were announced by ECDX Organisers - it's frightening how organised our team was at online research or creeping as we call it.  There was a 12 hour overnight 'ARRG mass creep' period where the whole team did this massive impressive feat of internet stalking and voting to suss out who we wanted to play!  We've been keeping an eye on both teams - Ithaca and Dominion - and where they are appearing in rankings; who they're playing and who they're beating; but I guess it's really only when we get there that we'll get a real sense of the level of play.
Rogue (GRD):  Long island are ranked 93rd, and Columbia 39th, in the WFTDA rankings but who knows what that means? Teams don't tend to give much away and it's hard to find recent footage online. However Columbia are playing against Charm City (17th) this weekend and I'll be watching the results of that one very closely! I also know from being in touch with members of both teams that they will play hard and play to win, but that they are lovely people and I can't wait to meet them.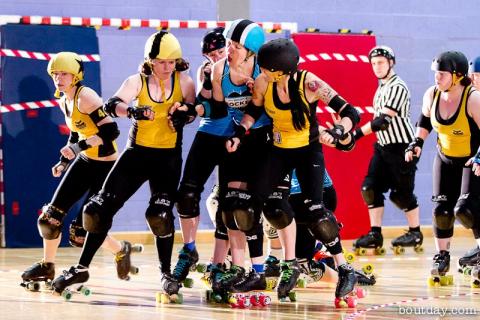 How do you think the team will perform? Rogue (GRD): The team have all been reminded to pack our A game. We'll be playing to win!
Cider (ARRG):  I think that we've been performing well lately as a team and consistently improving with each bout or tournament, so if we keep our focus I know we can perform well.  It just all depends on how well the other teams perform against us I guess.  We've trained hard and we'll go in with the usual 100% and see where that gets us!
What are you most excited about?
Crazy (ARRG):How long have you got?! It's ECDX!!! Roller Derby in America! Food in Philly! Rocky steps! Team Sauna! And most exciting, is knowing the rest of ARRG will be watching and cheering for us. We want to make them all proud. Hopefully squeeze a bit of shopping in also...  And also, just to say it is such a great chance for two Scottish teams to represent themselves in the States … and if the Team Scotland after-party was anything to go by (from the World Cup) we should have fun doing it!
Rogue (GRD):  Oh, so many things! I'm excited to get there and play with the team and see all of our hard work pay off. I'm excited about the opportunities that this could create for us. I'm excited about the future of GRD. I rarely stop being excited about roller derby!