June 30th will be a date to remember for Bairn City Rollers, with the male Skelpies and the female Central Belters bouting togther in the same venue on the same day in a landmark double header!

Come along to The Peak in Stirling to catch the Skelpies take on Tyne & Fear B-team in what promises to be a thrilling - and bruising - encounter. If you're the sort of person that can handle two shots of action in your derby coffee then following that the Central Belters will make their home debut against the ladies from North Wales Roller Derby.

The previous two B.C.R. bout days have already provided some unforgettable moments, this will be one not to miss!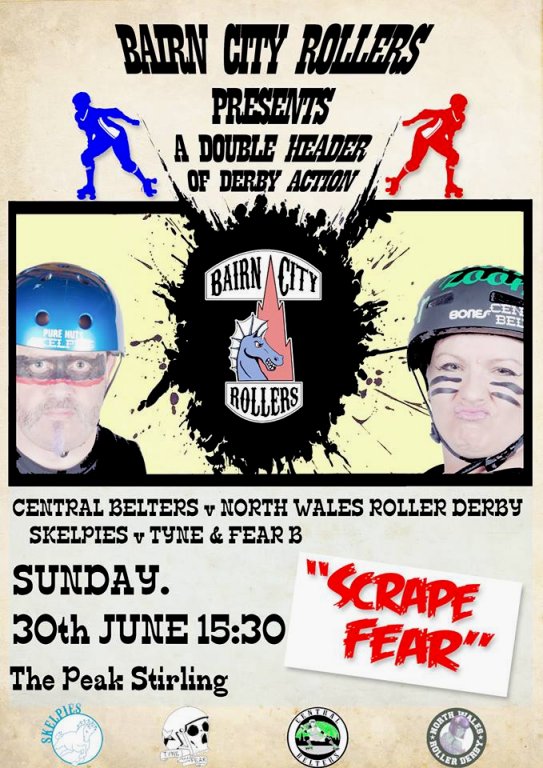 The action begins at 15:30, tickets are already moving so make sure you grab some while you can. We'll see you at The Peak!
Join the Facebook event to keep up to date with the latest information. Purchase tickets for Scrape Fear here.