Derby fans, we choose YOU! On Sunday 28th July Bairn City Rollers will evolve to present another double-header of action with Blockémon!
For round one, our lovely Central Belters will be hoping the Furness Firecrackers don't prove too hot to handle in what promises to be a searing battle between two great teams.
Next, the temperatures will reach fever-pitch as it will be time for round two where the Skelpies will be looking to quell the flames of Barrow Infernos. If you can stand the heat you'll be in for a treat, this one might get a little hot!
Skelpies, Infernos and Firecrackers . . .  all the elements are due to collide at the height of summer in an explosion of fun. Come on down and join us, you'll have a (poké)ball!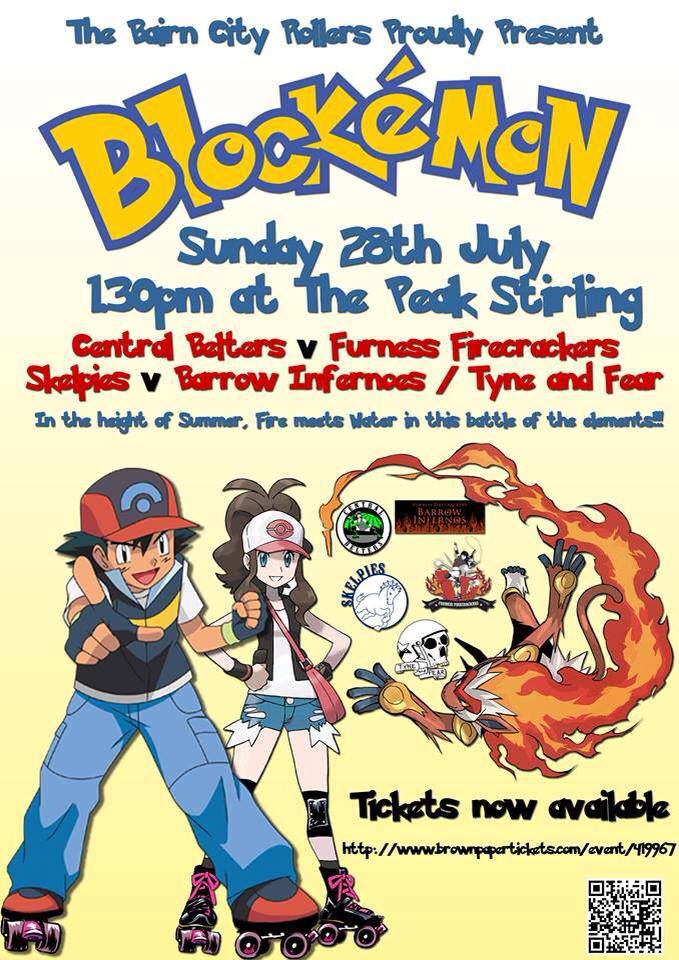 The action kicks off 1:30pm at The Peak in Stirling, tickets are moving fast with only a week to go so make sure you grab some while you can.
Join the Facebook event to keep up to date with the latest information. Purchase tickets for Scrape Fear here.