Fierce Valley Roller Girls continue to grow from strength to strength, but they want more Fresh Meat to sink their teeth in to! The league have organised a Taster Session on Sunday 18th August for you to see what roller derby is all about before making a commitment to join.
During the Taster, you will be buddied up with an experienced skater to go through the basics of skating (and stopping!) safely. You will can borrow their safety equipment and skates in this session – but please bring your own mouth guard (you can pick these up for under £5 from Sports Direct).
If the Taster has confirmed that this is the sport that you've been looking for, then it couldn't be simpler to join FVRG. Tiny from the New Skaters Committee will email to confirm the first date of your 12-week training plan in The Mariner Centre, Camelon - then all you have to do is show up with buckets of energy and a big bottle of water!
If you are interested in joining FVRG and are aged 18 or over, please complete their Online Registration Form to reserve your place in this Fresh Meat intake. Times and venue for the Taster Session will be confirmed once you have registered online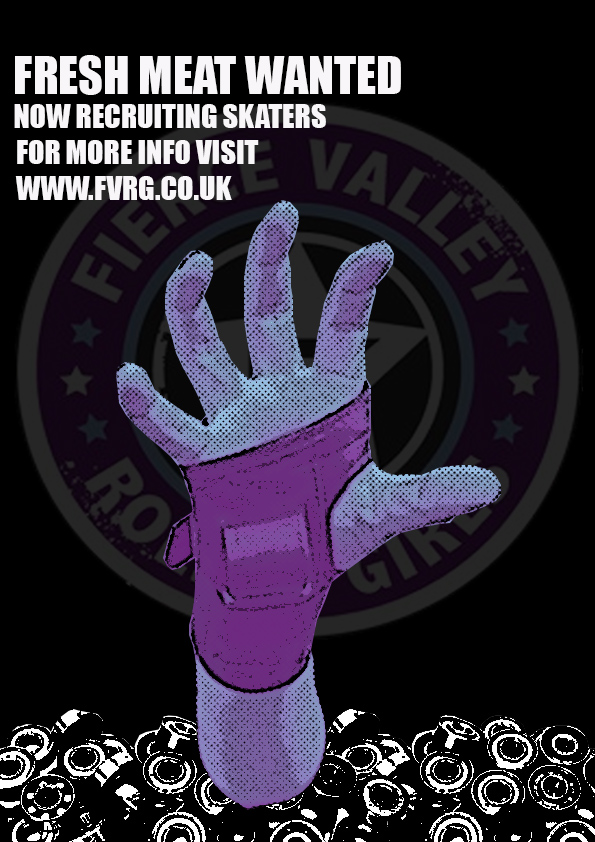 Poster designed by Gotham Nicky from FVRG