On Saturday 21st June 2014, Furness Firecrackers will host their first SUR5AL Tournament in the Hoops Sports Centre, Barrow-In-Furness.
12 Men's Roller Derby Teams from all over the UK will be represented in the 1-day tournament, including Scotland's own Mean City Roller Derby and Hades Roller Boys! Our lads will come up against other teams of 5 from Manchester Roller Derby; Southern Discomfort; The Inhuman League, and New Wheeled Order - to name but a few.
A limited number of tickets are still available to buy online from Brown Paper Tickets - join Furness Firecrackers' Facebook Event for more information.
We wish the SUR5AL teams from MCRD and Hades all the best in the tournament, and look forward to hearing the results.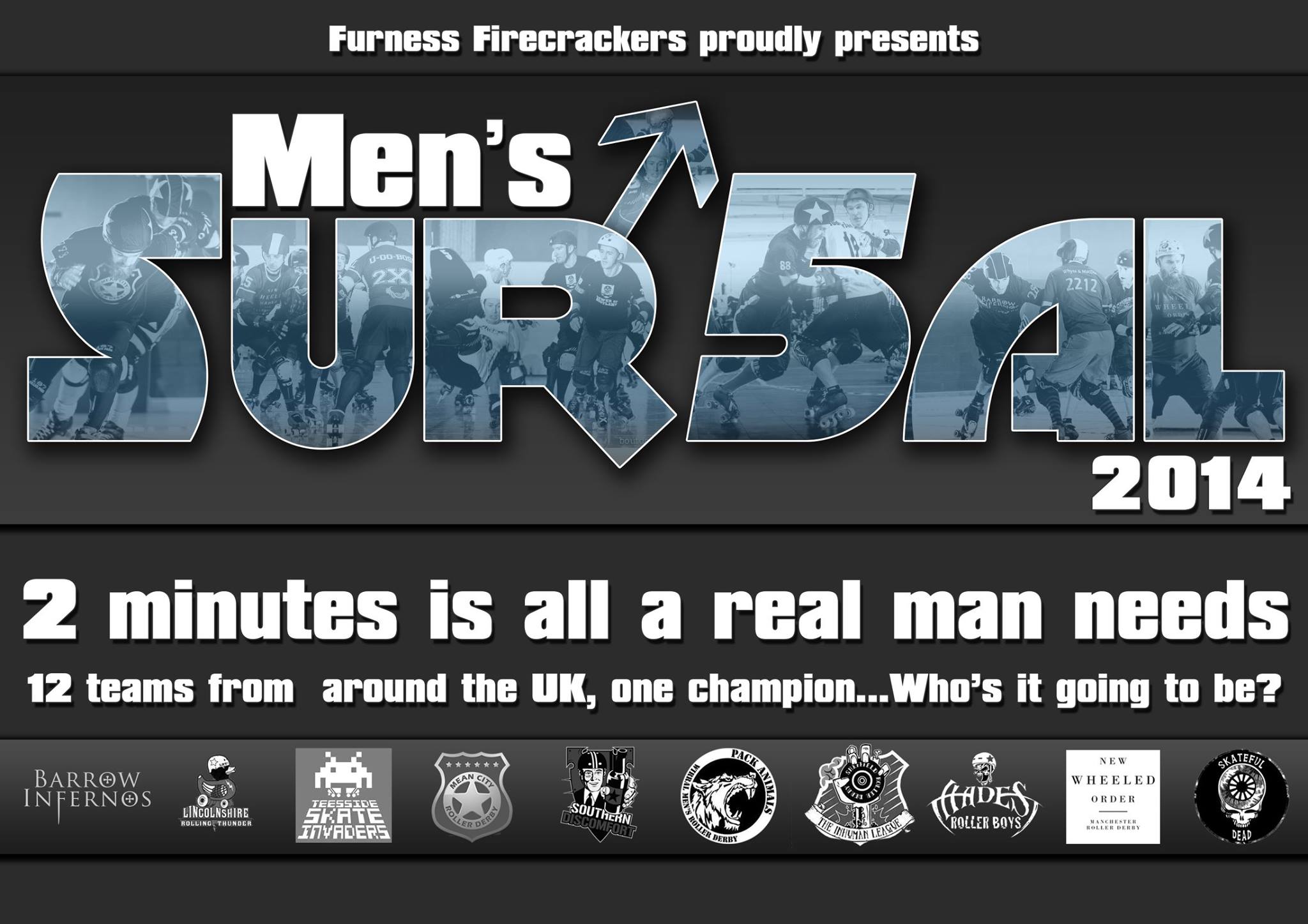 Image courtesy of Furness Firecrackers