Canada is very far away. This is fact. As a result, Power of Scotland have some pretty cool fundraising projects in place.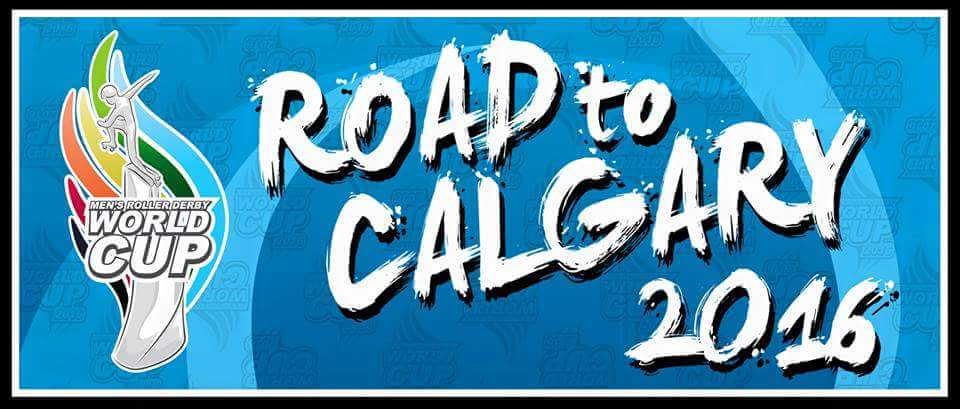 Bungee Jumping for Funds
Fionntán Ó Murchú aka the Real Scrim Shady plans to take to the skies to raise money for PoS, take to the sky and then do a bungee jump. The mere concept of a bungee jump terrifies me so this chap is mega brave and deserving of a cheeky donation.
The jump was initially scheduled to happen on 1st February 2016 but had to be rescheduled due to the weather (I'm looking at you Gertrude and Henry, who made it all windy and generally foul) as safety is important. A new date hasn't been announced yet but that does mean that there's still time to sponsor Fionntán.
https://www.gofundme.com/kskvy2sc
All Power No Bull Coed Bootcamp
On 2nd April 2016, PoS are holding a bootcamp at Dundee International Sports Centre (aka the DISC). This bootcamp is for everyone. EVERYONE!  Not only will there be a coed bootcamp for skaters but also a referee school and NSO workshop. These are all good things!
For skaters there will be an on skates and off skates portion. So not only will you learn some nifty jammer tricks and offensive skills but you will also learn about mental aand physical fitness. Oh and did I mention you can utilise your new skills in a scrimmage at the end? Oh yes! Scrim time!
I mean, who hasn't watched PoS skate and wonder 'how did he mow down the entire opposition?', 'did he apparate past the pack?' etc. This is your chance to learn directly from those skaters. Also, Milky, PoS skater and magical skater and ref extraordinaire will be joining in with the coaching.
The referee school will include positions, communication and you can pick the brains of ref legends Righteous Oxide and Faerie Nuff. Not literally of course, just soak up their skills.
The NSO workshop will include NSO positions, people management and Head NSO responsibilities. All useful things. What better place to learn than at a bootcamp featuring two very experienced NSOs; Alix and Wendy (UKRDA affiliated Official )? If you are looking to improve your NSO skills, go learn from these experts.
Ticket Prices
Skater £30.00 Referee £15.00 NSO £10.00 Off skates coach spectators £10.00 (these are limited)
If you can go, then why would you not?
https://m.facebook.com/events/753462044787328/?ref=ts&fref=ts&__nodl
Coaching Opportunities
But what if you can't make it to the bootcamp?  And you still want to bulk up your skills basket (you know, the metaphorical basket that you keep your skating skills in).  Don't be sad, you don't have to miss out! The members of PoS are available as coaches too. So if you're interested in having someone from PoS come to guest at your training session, this dream could happen!
Just contact PoS via their facebook page
https://www.facebook.com/PowerOfScotland/?ref=br_rs
Fundraising Coed Scrim
On 24th February 2016 PoS will be opening their doors for a coed scrimmage. This will be held from 9-10.30pm in Grangemouth. Slush puppies and a scrimmage sounds like a mighty fine way to spend a weekday night!
As usual refs and NSOs are required and what better way to prepare yourself for the coed bootcamp? It all links together.
For the bargain price of £5.00 per skater, you can get in on the action.
Now, at the time of writing, the teams were full and there is a reserves list so if you are interested and want to get your name on the reserves list...maybe pop on over to the event page
https://m.facebook.com/events/1663836440538824/?ref=3&ref_newsfeed_story_type=regular&feed_story_type=117&action_history=null