Whilst 2x4 and Sailor City have made Argentine Roller Derby more familiar to the kind of audiences who only follow Division 1, there's been Roller Derby across South America for longer than they might expect.
Since 2010, Peru has hosted Roller Derby in the form of its only league, Toxic Lima Roller Derby . We have been lucky enough to be able to talk to one of their longer-standing members, Twerkin Pony, about the history, and present, of Roller Derby in Peru.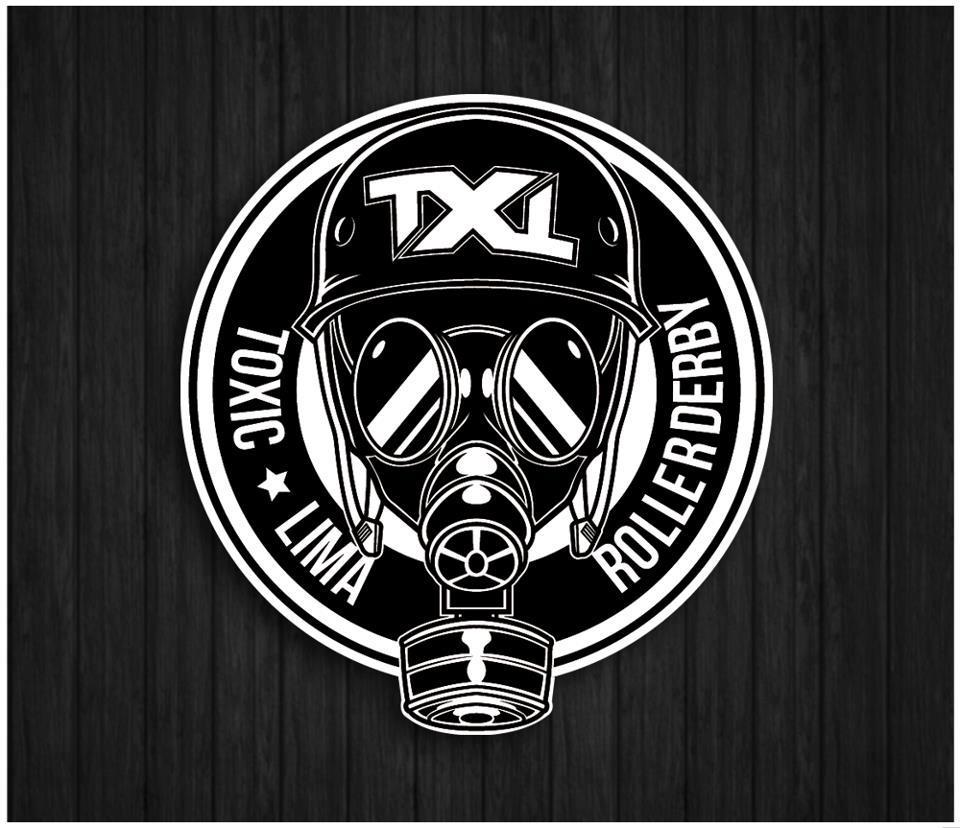 IT's been hard, because, we are th eonly league or team in the country, so back in 2010, it was a hobby at first; but in 2013 we travelled to Colombia for the first latin american tournament, and we discovered Real derby there. We discovered that we needed to improve tons of things
It was a group of girls who wanted to do a sport which was tough, and showed we could be tough. So, in our country, where the only sport that's considered... the one and only... like footbal, it was a real challenge to get other girls to notice us. At first, yes, it was really hard, but we've changed that we really ttried to organise things in the adminstrative part of Toxic Lima, like having committees, like communication, social media. Also, the training, even the part of human resources, gathering to do stuff besides the derby practice. So, yes, it has changed a lot, because we also try to travel alot since then, to know how the Latin American derby community is, and we've learnd a lot
We don't have a place or store where we can get the skates here - we have to order them from the USA, or if girls travel, we ask if yhey can bring us some equipment. So, it's hard because it's an expensive sport for us....
We try to get girls to notice us, and the sport and what it implies. We try to show that the sport is all about attitude - we can teach them to skate, or training their bodies, getting muscles... but I think it's mostly the attitude...
We have tons of girls that ask, and turn [motivation when learning to skate, confidence]. Being alone in our country, here, it's hard because we have to spend a lot of money to learn and play with other teams. But that has a good side, because, even if we have this thing that makes it hard for us - when we've travelled to play with other teams, we've realised that we aren't actually that bad, we're pretty goud... "Even if we have a lot of obstacles in our way, we can still do goood things" "WE're more than a league, we're a family."
Derby Without Borders contacted us 2 years ago, and it was awesome because they sent us stuff we really need. [it's hard to get kit, it makes freshmeat quit derby because they can't get k] We had help from 2x4, they gave us the thing for them, and Barracuda, who was the president of TXL, went to Argentina because she had to work there and met up and brought the kit back.
We've tried to build derby... a couple of years ago we reached out to a girl in Areciba, and she was really excited about derby because she knew that TXL existed, and she wanted to do a league over there. We were planning thing with her, but she just quit, so it didn't happen. In Peru, everything just happens in Lima; other cities... are really agro-cities. There is civilisation there, but not like Lima; there's a big difference between Lima and th eothers.
We had a plan to go over the north of Peru, and there was some girl who was
Graduated WFTDA last year, we're now part of WFTDA. We've been working on that since 2017-6, because we wanted to be Apprentices, so we did all the paperwork and meetings and.. So we travelled to Colombia to play Bogota Bone Breakers, and we had a game, so they were our godmothers. We went there with just 9 girls, and they were liek 24 - it was a hard game, but it was a good one. IT was just after that that WFTDA paused the Apprentice program, and graduated everyone
We were planning this year to maybe ohold a tournament here and invited girls from other Latin America... or maybe travel to another country like Argentina to play. But in the beginning of the year, maybe March or April, we had a big issue with our place where we train - the municipality help us with our court, it's a football court, and not the best, but it's the only place where we can practice. We were practicing there for the past 5 years, but when the authorities changed, we were told that we couldn't practice there anymore. So we had to practice in a parking lot, like we used to when we started out in 2010. and a lot of girls stopped coming to practice
back on court for last 2 months.
But we also had 3 or 4 girls, that were the best players, and also had a lot of responsibility in the league, moved to other countries, or became new monthers... so we're very few noq. So we're focusing on the fresh meat we've had for the last few months, so we're need them to be part of the league
We decided to join WFTDA because we saw the opportunties we could have, and because we really wanted to play in other places. [and we wanted to rank. We saw that 2x4 are] We wanted to have the opportunity to be "known" by other countries, and [gain legitimacy]. Since we graduated, we haven't been able to do much because of the rough months that we've had.
With