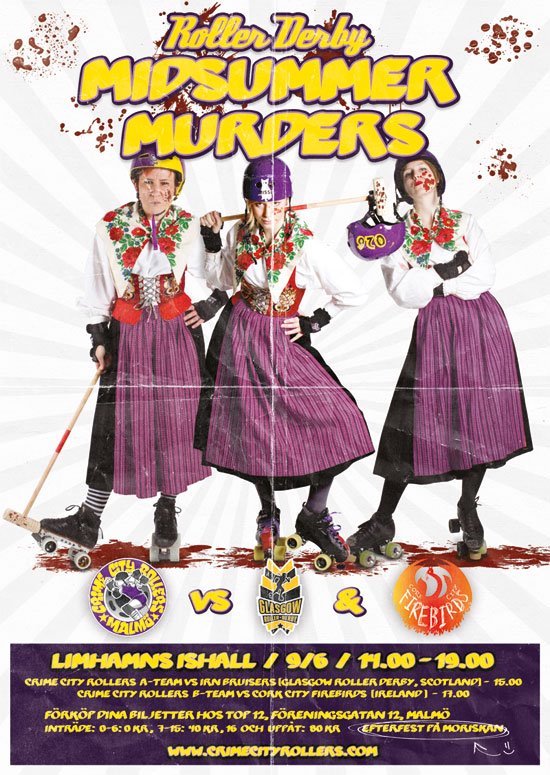 Midsummer Murders - Image courtesy of Malmo Crime City Roller Girls
On 9th June, Glasgow Roller Derby's Irn Bruisers take on Malmo's Crime City Rollers in a double header event. The Swedish hosts will then go on to play a re-match against Ireland's Cork City Firebirds in what promises to be an action-packed afternoon.
Crime City are advertising tickets online on their website, but you'll need to go to lastminute.com* to book your flights first!
*Other online flight companies are available :)