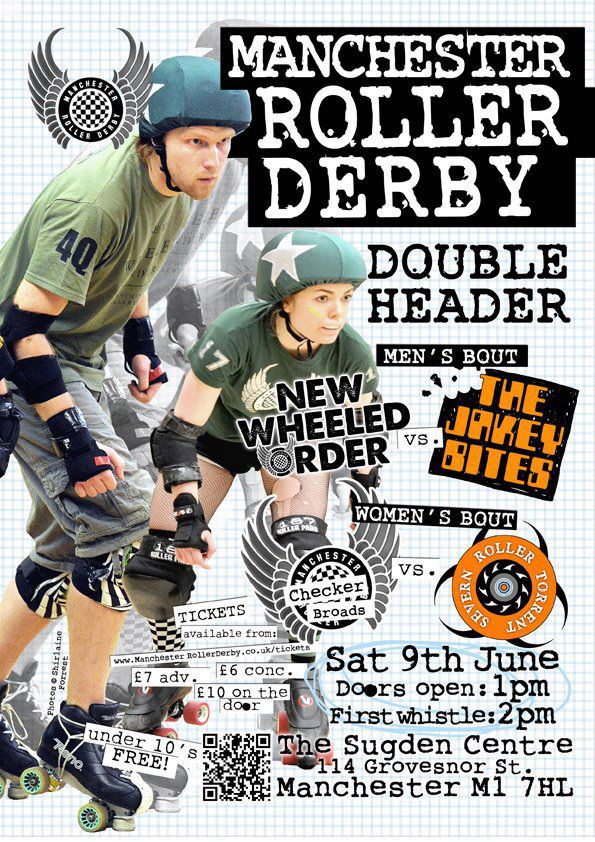 New Wheeled Order vs The Jakey Bites - Image courtesy of Manchester Roller Derby
On Saturday 9th June, Manchester Roller Derby will be hosting an action-packed double header.
First up, MRD's Checkerbroads take on Gloucester's Severn Roller Torrent. But the main event for fans north of the border will be the men's bout: New Wheeled Order versus The Jakey Bites. This will be The Jakey's second live bout, so why not organise a road trip and show them your support?
Tickets are available now online: £7 adv, £6 concessions, £10 on the day - under 10s get in free! To keep updated with the latest news on both bouts, visit the Facebook Event.