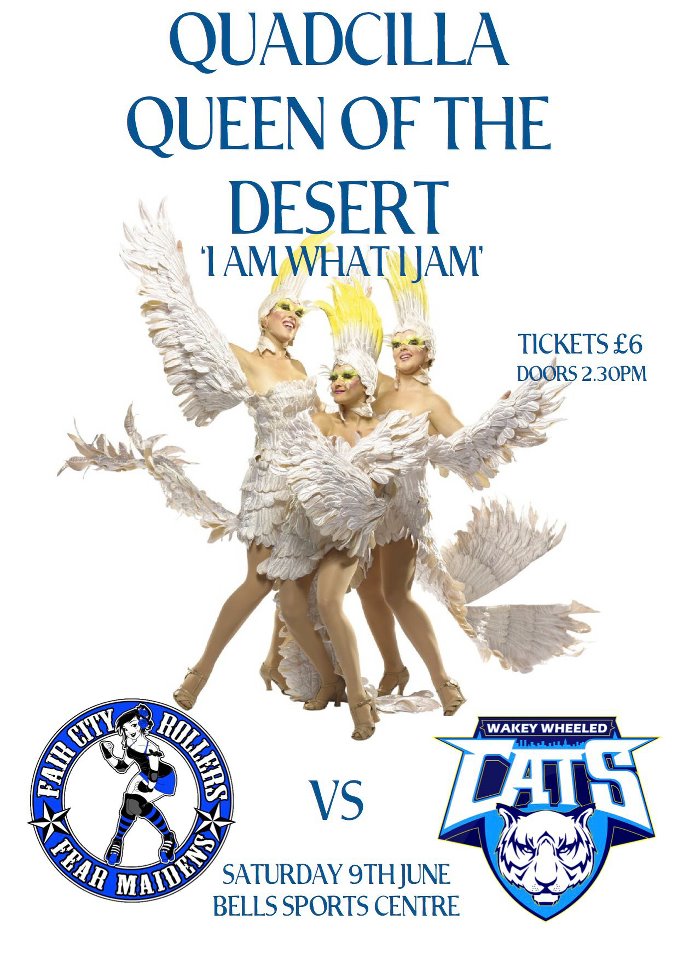 This Saturday (June 9) the Fair City Rollers bout team, the Fear Maidens will take on the Wakey Wheeled Cats at Bells Sports Centre, Perth.
This will be a rematch, following a bout down south last September. And Maidens captain, Pistol Panties says the team is ready to face their Yorkshire counterparts again.
She said: "It's probably the most exciting and anticipated bout we have because that was my first bout coming back to FCR and I was made captain.
"So them coming up to play us, we're interested to see how they've improved and they'll be interested to see if we've improved. We are hoping to get a better score this time round, because last time half the team were playing in their first bout.
"And it will be really nice to see them because we we had so much fun at the afterparty and they're a great group of girls."
And the Fear Maidens have been working hard to prepare for the bout.
Pistol Panties added: "We've been practising a lot and just trying to focus our energy into mentally preparing because there are some people who are fairly new to the team, as well as the more seasoned players.
"We've taken feedback from the last few bouts and as far as tactics are concerned we've been focusing on default strategy and get our jammers more experienced and improve on our last bout."
Doors open at 2.30pm on Saturday and entry costs £6.