On Saturday 28th July, Belfast Roller Derby's Banshees will take on Fierce Valley Roller Girls Parma Violents in the Kiss-themed Block and Roll All Nite!
This looks set to be a close and extremely competitive bout. Both teams are in their first competing year, so each are determined to take home a win! It will also be the farewell bout for Banshee Brawl Flanders, so come and show her your support.
Belfast Roller Derby are going all out to embrace the Kiss theme! The bout soundtrack will be belting out all the classics, and prizes will be awarded for best dressed fans. No doubt the skaters will also be donning the modest Kiss attire...
Doors open at 7pm, skate-outs will be performed at 8pm sharp. Tickets can be purchased in advance for £5, or £7 on the night. Keep an eye on the Facebook Event for details of online sales.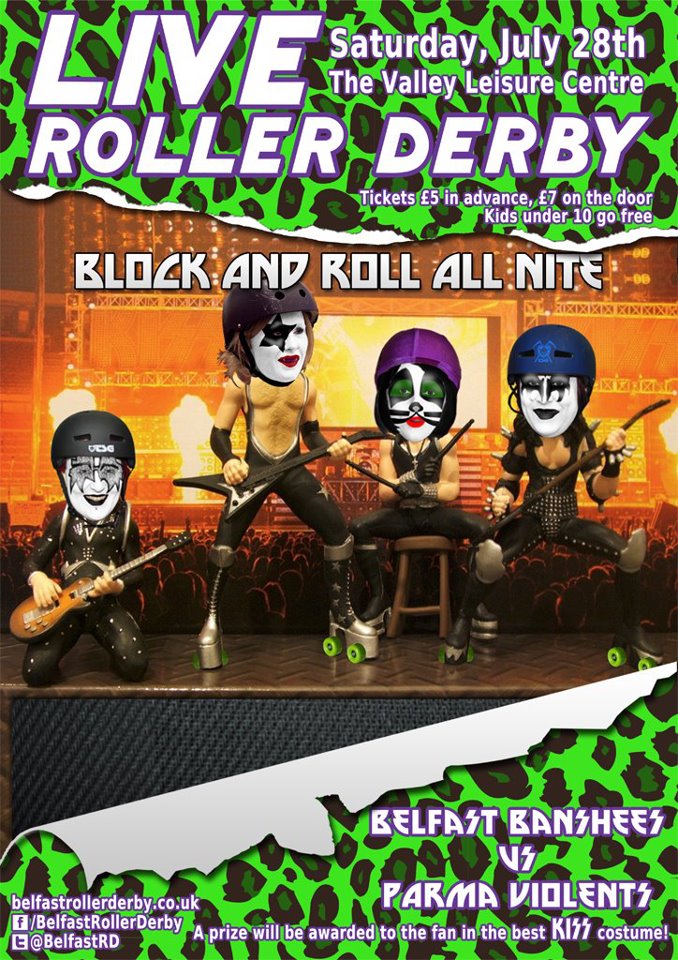 Block and Roll All Nite - image courtesy of Belfast Roller Derby