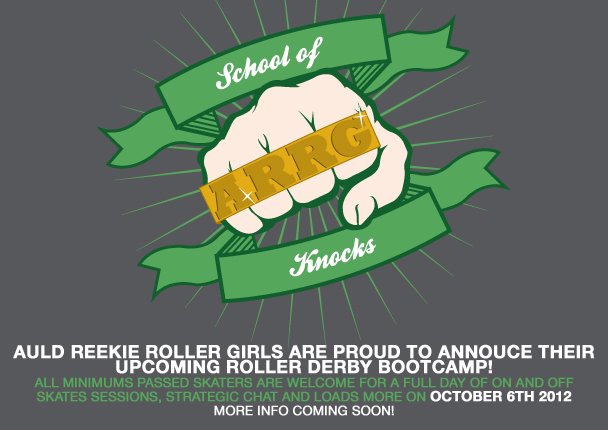 Image courtesy of Auld Reekie Roller Girls
Auld Reekie Roller Girls have released ticket prices and details on their upcoming boot camp, the School Of ARRG Knocks on Saturday the 6th of October.
The day will feature... two tracks running sessions for different levels with coaches from Auld Reekie Roller Girls' All Star Travel Team. off skates strategy, skate maintenance, fitness and league structure sessions. a day-long referee bootcamp with WFTDA certified official and Head Referee of Leeds Roller Dolls, Boris Snarloff. a graduation scrimmage. an amazing not-to-be-missed afterparty.
Limited tickets are available here and prices are as follows: Skater Ticket (Minimums passed skater)£35.00
Referee Ticket £25.00 Off Skates Referee/NSO Ticket £10.00 Off Skates Skater Ticket £10.00