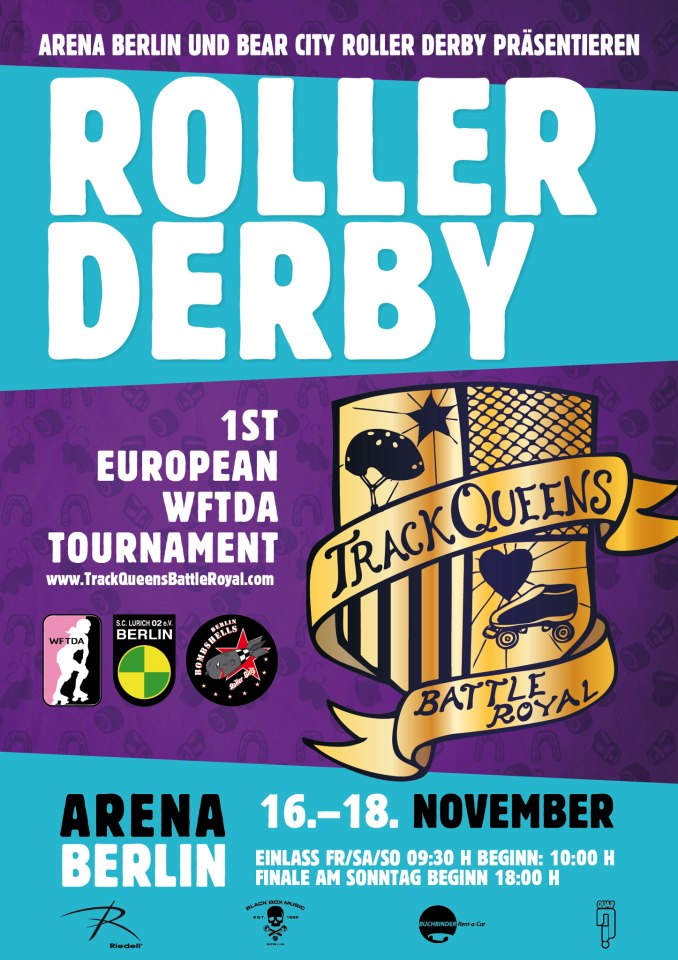 In November 2012,a bit of Roller Derby history will be made,Bear City Roller Derby will host the first WFTDA European tournament in Berlin.The aptly named,Track Queens-Battle Royale,promises to live up to its title with a stellar line up of teams from all over Europe.
The competing teams in seeded order are: 1:London Roller Girls 2:Bear City Roller Derby 3:Stockholm Roller Derby 4:Central City Rollergirls 5:Auld Reekie Roller Girls 6:Glasgow Roller Derby 7:Leeds Roller Dolls 8:Crime City Rollers 9:Helsinki Roller Derby 10:Go Go Gent Roller Girls
The event runs over three days,16/17/18th of November,tickets are priced at 15€ per day or 40€ for the weekend,VIP tickets are also available and all tickets are valid for the aftershow parties.Available to buy online here. More details on the competing teams,officials,venue,seating plan and bout schedule can be found on the official Track Queens website. This first of its kind event is bound to be busy,so get your tickets and travel booked soon.