It looks like Glasgow Roller Derby have been a bit busy building up fundraising events for ECDX, only to release them in a fusillade of money-making goodness today.
Firstly, and very soon indeed,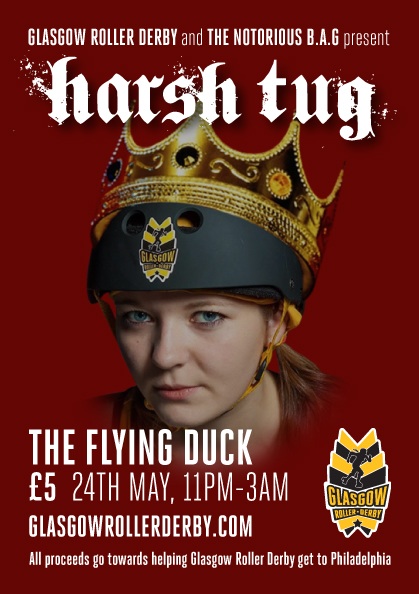 The night of the 24th of May sees The Notorious B.A.G. provide a night of hip-hop, gangsta rap, and other musical genres which this correspondant is too old to properly appreciate, hosted at The Flying Duck.
All proceeds go to the ECDX fund.
-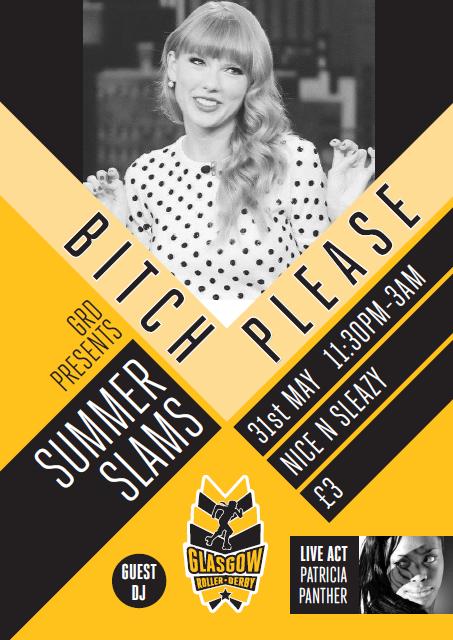 If you're still up for more Glasgow Roller Derby related musical goodness, GRD-skater-based-duo SummerSlams are DJing an event, "Bitch, Please!", at Nice N Sleazy on the night of the 31st of May, promising an eclectic mix of musical genres, and specially featuring Glasgow-based Grime artist Patricia Panther.
Once again, all proceeds go to the ECDX fund.
-
Both of the above events start at 11pm, and are £3 entry.
-
Finally, if you're not one for late nights and music, the long promised GRD Fundraising Auction has launched, with "items" up for bidding including tickets to various events, custom art works, cupcakes and one day's time from a GRD skater. You can check out all of the possibilities on the special GRD Auction page.