On Thursday 5th September, Fierce Valley Roller Girls will host a Pub Quiz Fundraiser at The Voodoo Lounge in Falkirk (7-11 Wooer St, Town Centre, Falkirk FK1 1NJ).
FVRG skater - Must-Dash - will test the limits of your general knowledge from 8pm until late, and the bar staff will be serving a selection of FVRG-themed cocktails during the quiz.
So what are the prizes on offer? Well apart from winning the admiration of all the other quizzers, you could also win a pair of tickets to the upcoming FVRG vs. Granite City Roller Girls bout, or a meal voucher for two people at The Voodoo Lounge.
Entry will be charged at £1.50 per person, with a maximum of four people per team to keep things fair. This event is only open to those aged 18 and over due to licensing laws at the venue.
Funds raised at the event will go towards the general running of Fierce Valley Roller Girls, and can hopefully help subsidise their upcoming UKRDA application.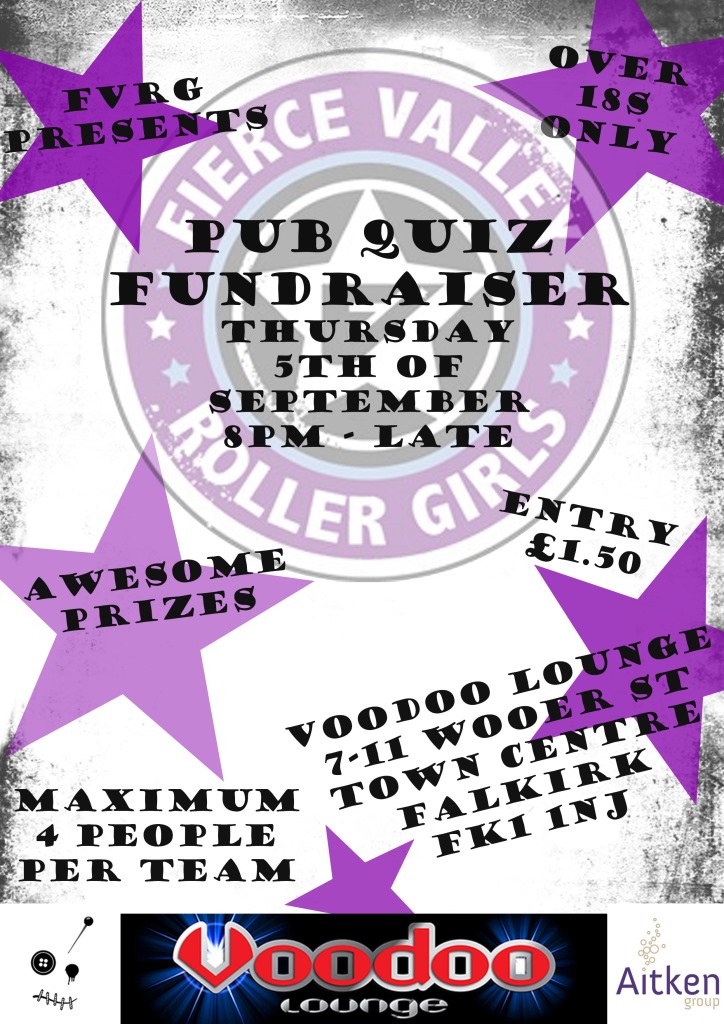 Poster designed by Gotham Nicky from FVRG