Continuing our regular coverage of Livingston's Finest Roller Derby League, here's New Town's next monthly diarist: Devil Drives'er!
-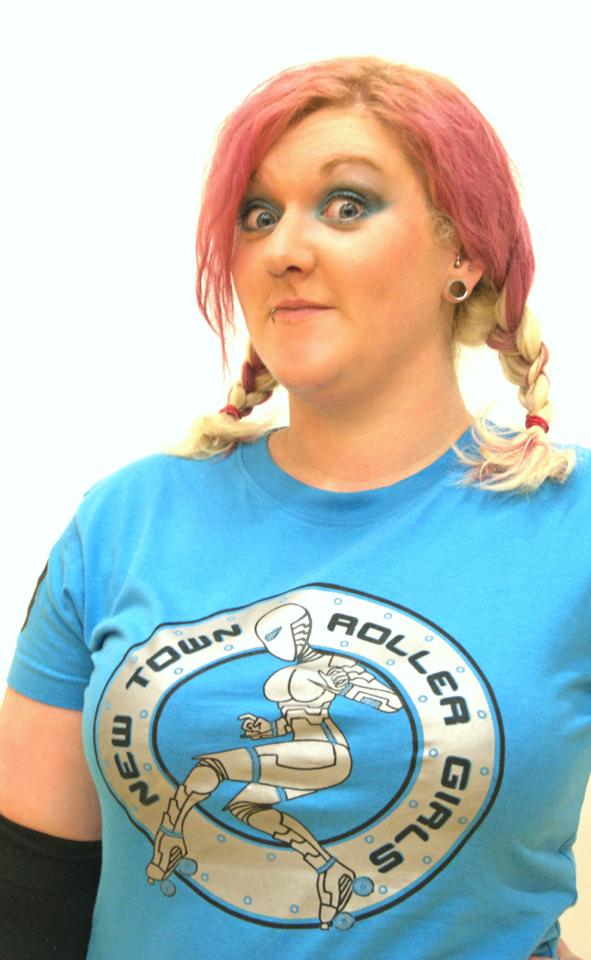 Devil Drives'er!
- What first attracted you to Roller Derby? I loved skating as a kid with weekends at the rollerina, and saw posters for AARG years ago which got my attention but after awhile kinda forgot about it. I was talking about it with one of my friends who told me that a league had started in Livingston and knew Hazzard. from there I just knew I had to get involved!
Most skaters have inspirations in their own or other leagues. Who are your derby heroes? I'd have to say Teenie Bash from ARRG since she got my little girl hooked after giving her a giant foam finger :P and from my own league Nettie Napalm and Bump-Her Stick-Her, because being mummies and working is hard enough to fit into a week, and your determination and drive at derby inspires me to do as well as you guys are!
Derby names are an important aspect of the sport, especially when you're starting out. How did you choose your name (and number), and does it reflect your personality on track? My name comes from one of my fave bands devildriver, and I chose number 13 because it may be unlucky for some but it's my favourite number, and I already have it tattooed on my arm so that's handy!
What's your favourite position and technique? Blocking, using my ass-ets ;)
Lots of roller girls find it hard not to spread the word about their new sport. How have you been spreading the word? I think I pretty much talk about it constantly! I've been flyering in work and in my local pub, as well as fundraising with the league and of course wearing my hoodie constantly for advertising!
What's the most important thing you've learnt/ done this month? To make sure I concentrate on my pacing!
And the most difficult and the best things? I'd say learning to get on with it when you feel rubbish, and getting used to my weird new lump in my arm :P. And as for best getting faster and closer to being mins passed!
What's new for the New Town this month? Our article in the Konect, and trying to sort out some extra skatey days :D