On Sunday, 15 September at 1:30pm, Team Nitemare will be hosting a double-header bout in Grangemouth Sports Complex. The first bout of the day will see Team Nitemare take on The Jakey Tayzers, then Hades Roller Boys will come up against Men Behaving Derby.
So who are the teams?
Team Nitemare
are a group of hand-picked male and female skaters from across the UK, chosen by
Into the Nitemare,
to represent co-ed roller derby. The double-header this weekend will be their debut appearance!
The Jakey Tayzers originated in 2012 when The Jakey Bites and Dundee Roller Girls' Silvery Tayzers chose to join forces in Scotland's first ever co-ed bout against The Silvery Bites.
Hades Roller Boys appeared on the circuit in July this year as a male-only travel team. Similar to Team Nitemare, the skaters in this team originate from all over the UK and have been selected by the team founders.
Men Behaving Roller Derby are another 'exhibition' team - but their skaters hail from Ireland. Since their inception in February this year, MBRD have been busy recruiting new skaters; this bout will be their first public outing.
Tickets for the double-header bout are available online from EventBrite, priced at £7. Since the Grangemouth Sports Complex is a small venue, they will be sold on a first-come, first-served basis online.
Please see Team Nitemare's Facebook Event for further details on this double-header bout, or if you have any questions for the organisers.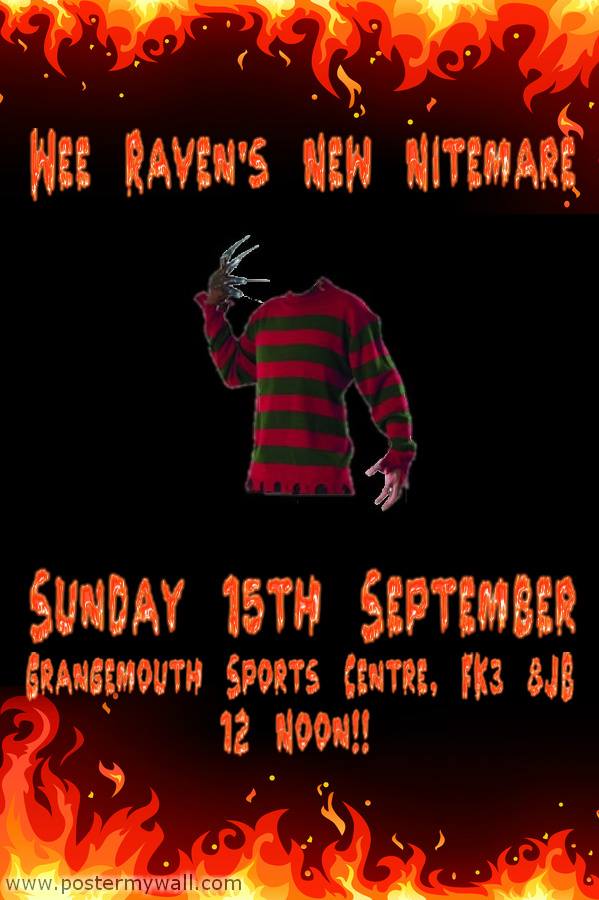 Image courtesy of Team Nitemare