It's not "the end of the world as we know it", but you'll feel more than fine if you come down to Grangemouth Sports Complex this Saturday as another piece of Bairn City Rollers history is made when the co-ed Belter Skelpers have their first ever bout against an all-star cast comprised of skaters from New Town Roller Girls, Lothian Derby Dolls, Fierce Valley Roller Girls and Mean City Roller Derby!
The atmosphere at previous Grangemouth bouts has been out of this world, with the audience practically on top of the action cheering on the skaters and supporting their teams. The wonderful stylistic and tactical clashes that only co-ed roller derby can bring will be on display from 3:30pm, come on down and take part in a little piece of history. You might say it's fate!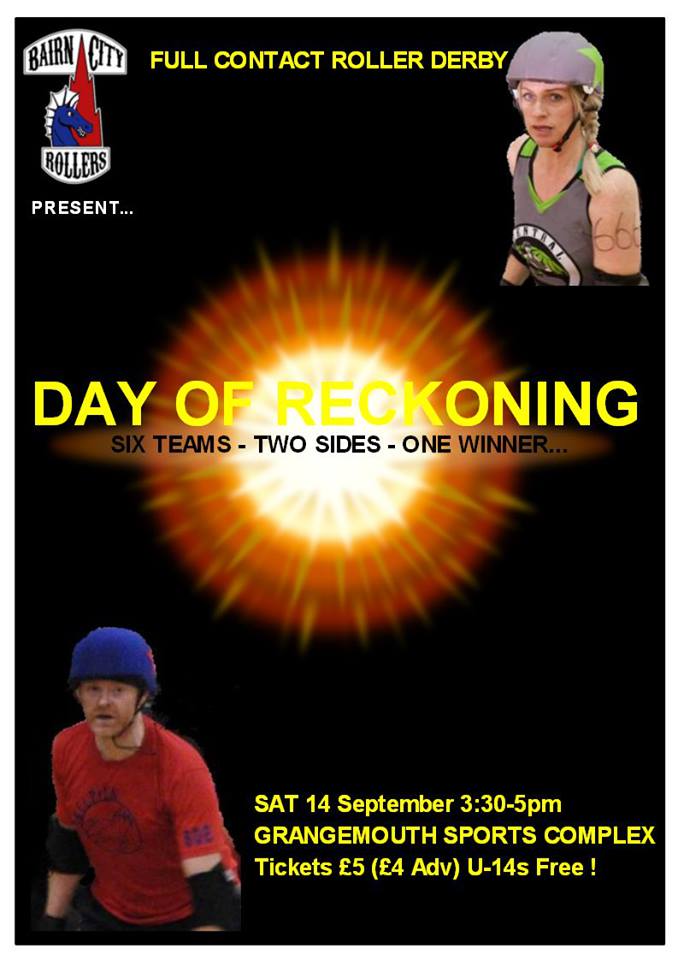 Join the Facebook event to keep up to date with the latest information. Purchase tickets for Day Of Reckoning here.