It's been a long time coming, but Fierce Valley Roller Cubs is finally up and rolling! The idea of forming Scotland's first junior roller derby league was born in November 2011 with the intention of starting by summer 2012 at the latest. It's no secret that we've encountered several obstacles along the way, chief among them funding. Every league will have encountered this at some point, but none of us were quite prepared for how much it would cost for insurance to cover a hall full of little people on skates. Another issue was venues, with lots of discussion on where we could hold our sessions. We were worried about finding a venue that would allow us to skate, but the recent increase in popularity of roller derby has helped us out here, and we're lucky enough to have a venue which is also used by Fierce Valley Roller Girls and Bairn City Rollers.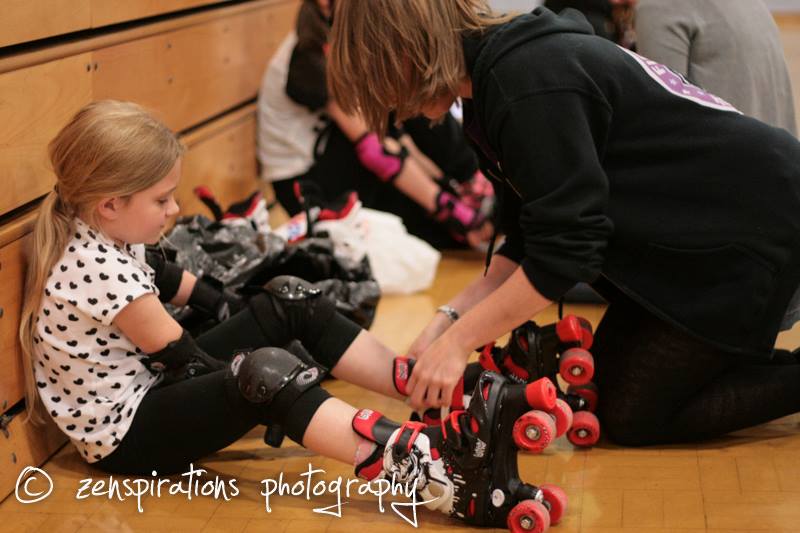 While trying to work out the funding problem we raised our profile by attending FVRG bouts and events, selling merchandise, spreading the word and signing up potential Cubs. A major factor in pushing us towards our goal was introducing a more formal board structure and the addition of several new committee members with valuable experience of youth work and teaching children. By summer 2013 we decided it was time to stop talking and start doing so we booked our trial dates - there's nothing like pressure to spur you on! Our big fundraising event was a roller disco, with assistance from Dai Ola Roller Discos, which not only gave us an opportunity to raise money but also to see what a hall full of kids on skates would be like. The disco was a success and finally we were able to pay for our insurance, just in time for our first trial session on the 1st of September.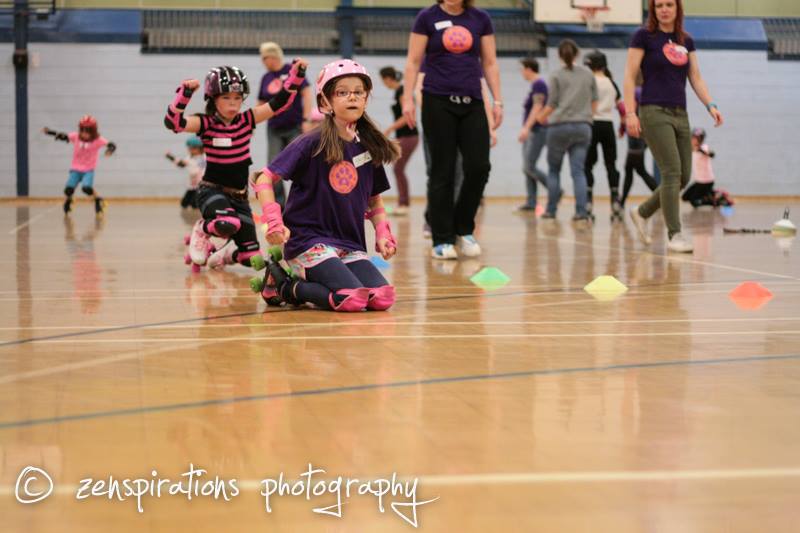 Once our trial sessions were booked, we had lots of work to do to organise them: how many kids would we allow in each session? How would we split them up? Who would run training? What ratio of children to adults would we need? Would it run like Fresh Meat? How would we adapt it for kids? We had always intended the age range to be five to seventeen, but this presents its own problems. We decided to run two trial sessions, the first for five to ten year olds and the second for the older group, eleven to seventeen. The training plan is based on the Junior Roller Derby Association skillset along with some information from the FVRG Fresh Meat training plan. The kids on our mailing list were given first chance to book their places, which we decided to limit to fifteen, and spaces filled up very quickly. It was reassuring to know that people were still interested after all that time. A large number of the Cubs are the children or siblings of skaters (from FVRG, BCR. ARRG and the Jakey Bites, as far as we know!) so come armed with lots of derby knowledge already, but for others, their experience is limited to skating in the street or at roller discos.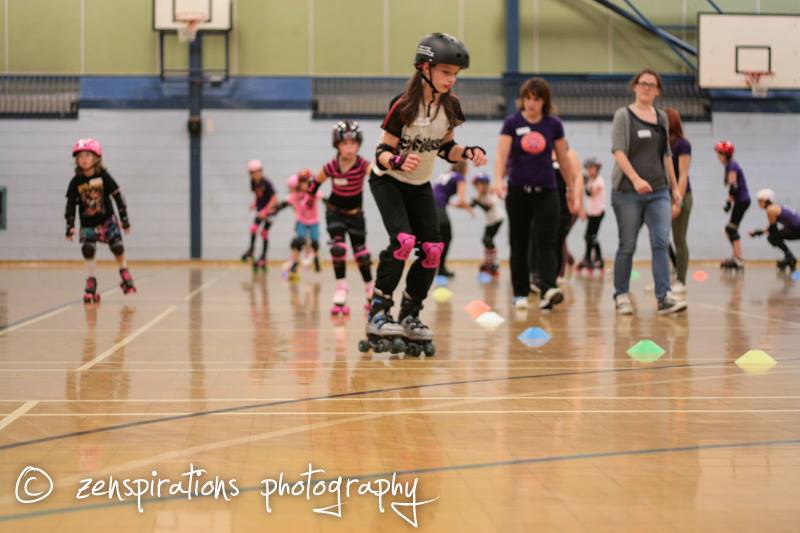 Despite all of our planning, we had no real idea of how the first session would go, so, after roping in some helpers from FVRG and BCR, it was time to go. The first session went better than any of us could have hoped: the new Cubs were fearless and enthusiastic, not to mention well-behaved and quick to pick up skills. By the end of the session, many of them were confidently doing stops, falls and crossovers and we were beyond impressed. We approached the second trial session with more confidence after the success of the first, and our older Cubs did not disappoint.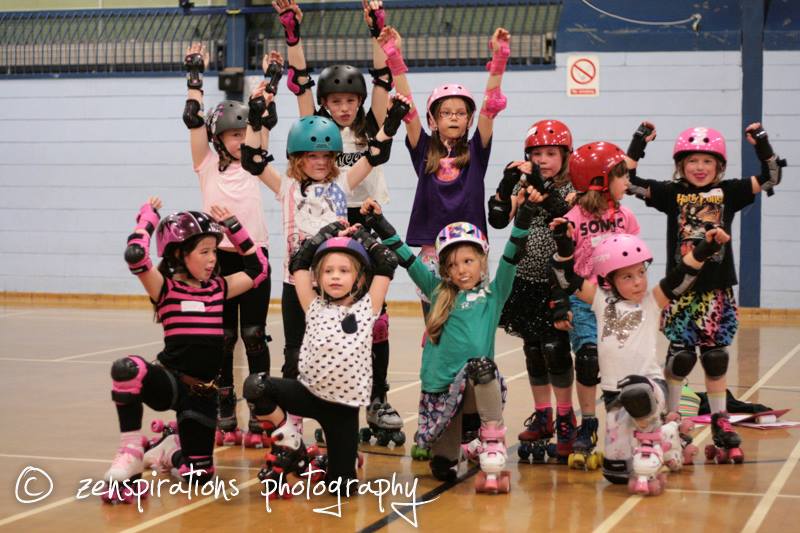 It has taken a lot of hard work to get to this point, but I'm sure everyone would agree that seeing the kids on skates made it worthwhile. There's still a long way to go and we know there will be challenges, but we can't wait to train the next generation of Scotland's derby skaters!
Photographs courtesy of Claire Brunton of Zenspirations Photography