On Saturday 30th November, Oslo Roller Derby will visit The Peak in Stirling to take on Fierce Valley Roller Girls.
Although the Norwegian team is a year younger than FVRG, they have lots of bouting experience, and were accepted into the WFTDA Apprentice Program in January this year. The teams are within touching distance of each in the European Rankings - so this promises to be a nail-biter of a bout!
Doors open at 2pm, with the first whistle being blown at 2:30pm. There will be a selection of craft stalls to keep you occupied while you wait, or if you fancy a half-time treat.
Tickets are available at £5 (+ admin fee) online from Brown Paper Tickets, or £7 on the door. Kids aged 14 and under are invited along for free with a paying adult.
Keep up to date with the latest bout details by 'joining' the Facebook Event.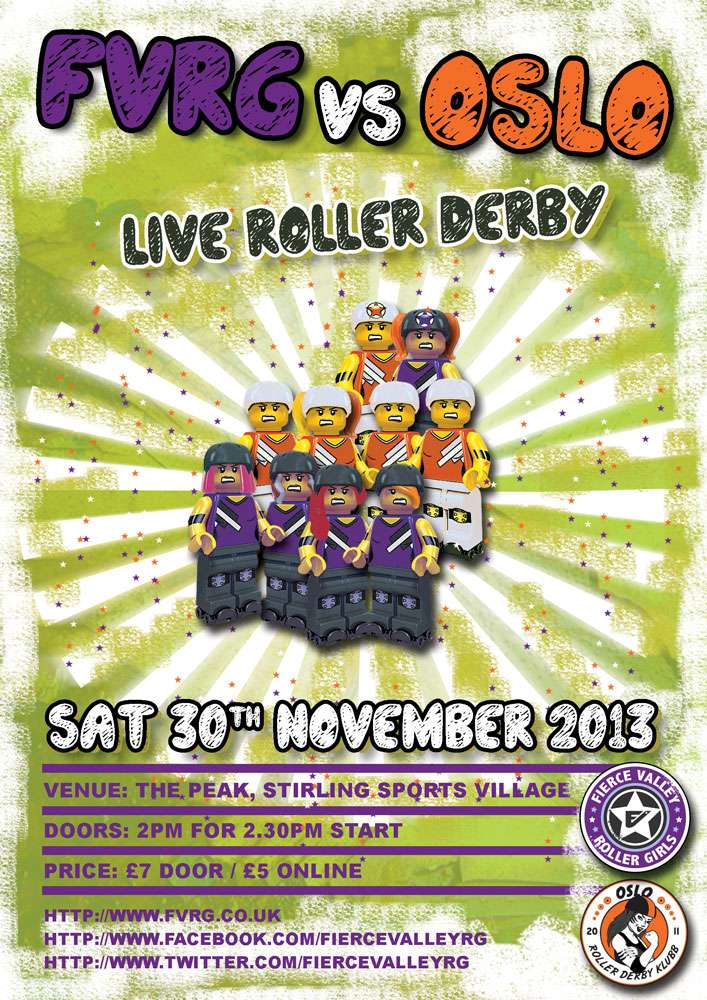 Image courtesy of Fierce Valley Roller Girls