On Saturday 2 November, The Jakey Bites will take on Barrow Infernos in Grangemouth Sports Complex, at 4pm.
Both teams are keen to hold onto their recent winning streaks, with Barrow beating Wirral Men's Roller Derby and Bairn City Rollers' Skelpies, where as The Jakey's have beaten Team Steve and Super Smash Brollers. If you are yet to see any Men's Roller Derby, this will be a great first experience!
The November bout will be The Jakey's first outing since July, when they played in the Men's European Roller Derby Championships. The team played excellently in the tournament, and learnt a lot from the experience that they have taken back to the training room. Their hard work will hopefully pay off when they come face-to-face with the team from Barrow-In-Furness next weekend.
Tickets are now available online through PayPal. Join the Facebook Event to keep up-to-date with the latest news.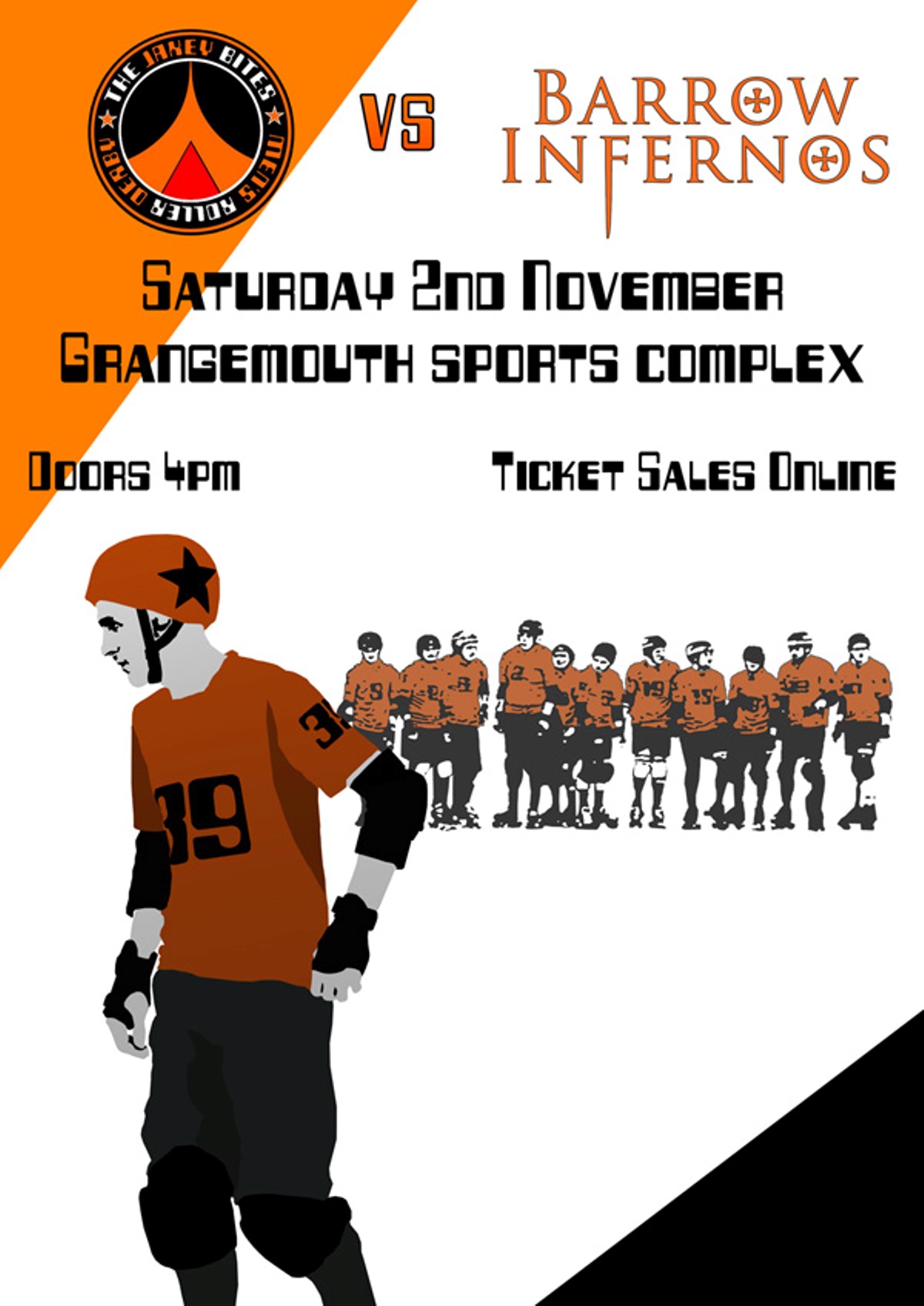 Image courtesy of The Jakey Bites