A reminder to everyone that the busy Roller Derby calendar in November is particularly packed this Saturday, when Into The Nitemare's Battle of Britain tournament kicks off in Stirling's "The Peak".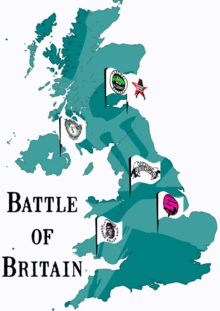 Featuring 6 teams from around Britain, including Scotland's Dundee Roller Girls, Lothian Derby Dolls and Bairn City Rollers' Central Belters, the event will last the day, and feature 30 minute placement bouts followed by 3 full length "finals" to determine ranking.
Full details can be found on the Facebook Event Page, and tickets are from Brown Paper Tickets.