The Voodoo Roller Dollies will make their home-game debut on Saturday July 26th in the Jake Kane Centre in Edinburgh.
Voodoo played their first game in March against The Flaming Noras in Furness - and won with 205 pints to 155! The team are hoping to continue with their success and have been working hard in preparation for their first game at home where they will take on Preston Roller Girls.
The day itself is guaranteed to be fun-filled, with a Rocky Horror Picture Show theme. Fancy dress is actively encouraged and prizes will be awarded for best costume.
Doors open at 12:30. Join the Facebook Event for more details.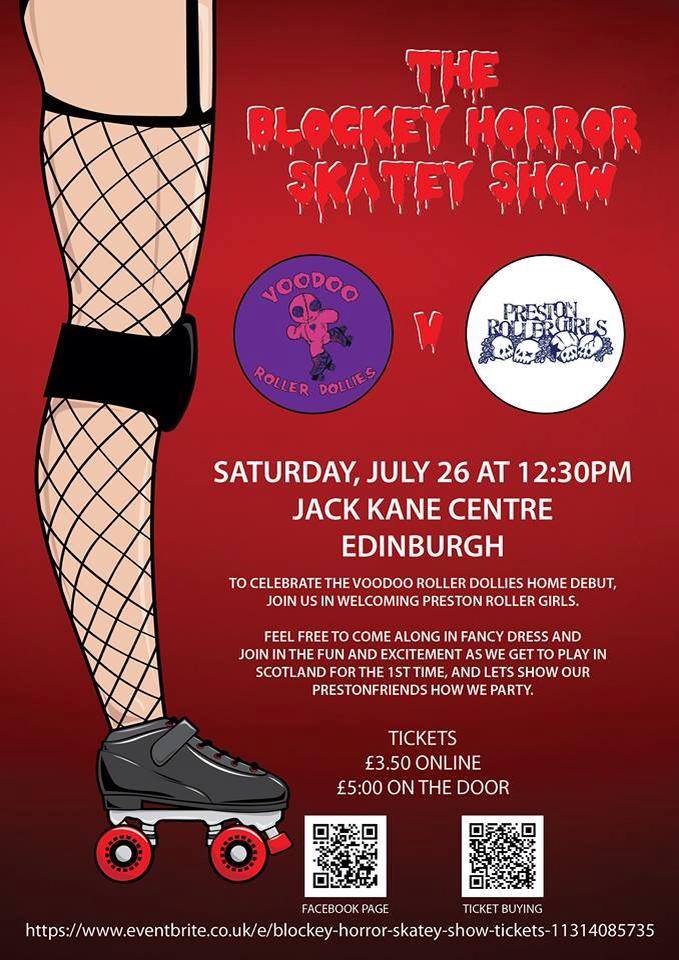 Image courtesy of Voodoo Roller Dollies
Celebration Skate - Sunday, 27th July
And as if that wasn't enough, the Dollies will be opening up their regular training session on Sunday 27th July in Hallglen Sports Centre for a Celebration Skate. They would like you to join them to celebrate their debut game, with music and cake. Skaters from all skate backgrounds are welcome at a cost of £5. Please see the
Facebook Event
if you would like to join in the celebrations.