On Friday 17th October Granite City Roller Girls are hosting the next long awaited Rock Night!
A night of Rock music featuring some homegrown talent, a booze raffle and other awesome prizes up for grabs.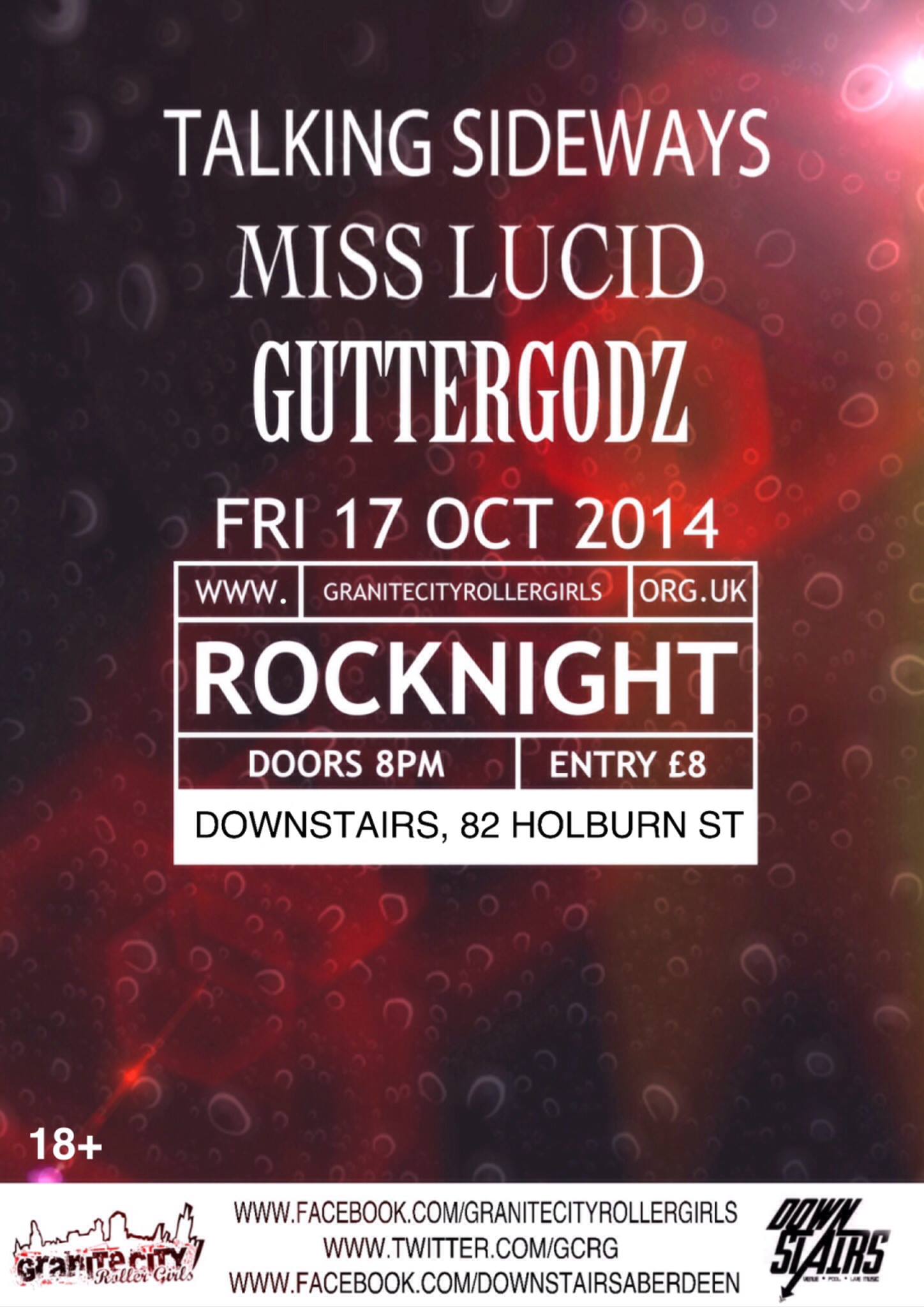 The lineup includes;
Talking Sideways.
A local band from Aberdeen heavily influenced by Biffy Clyro www.facebook.com/talkingsideways
Miss Lucid Miss Lucid offer their own style of 'in your face' rock, driven with the punk/grunge undertones of bands such as The Clash and Nirvana, blending large sonic sound scapes and crafted melodies reminiscent of Placebo and Manic Street Preachers.
https://www.facebook.com/MissLucid Guttergodz
An eclectic mix of influences in the band such as Thin Lizzy, The Wildhearts, Elvis Presley, Backyard Babies, The Clash and so on. In 2010 they made it into the shortlist of bands rated 'particularly awesome' by Kerrang radio and at the start of 2013 they were crowned 'Best Rock Band' at the Fudge awards in Aberdeen and made it to the final of Cafe Drummond's battle of the bands to win £2000.
https://www.facebook.com/guttergodz
Doors open at 8pm with £8.00 entry. An absolute bargain!
Plus booze raffle!
...did I already mention booze raffle? I'm just pretty excited about somebody winning a hamper of booze and rocking out to some great music
So come on down to Downstairs at 82 Holburn Street and start your weekend off on a high!