Team England
nabbed third place in the 2011
Blood and Thunder World Cup
. Lynn Huynh, also known as Shaolynn Scarlett, was originally rostered for the Team England 2011 team but unfortunately missed out by breaking her ankle. Now she is back and fighting fit for the World Cup in December!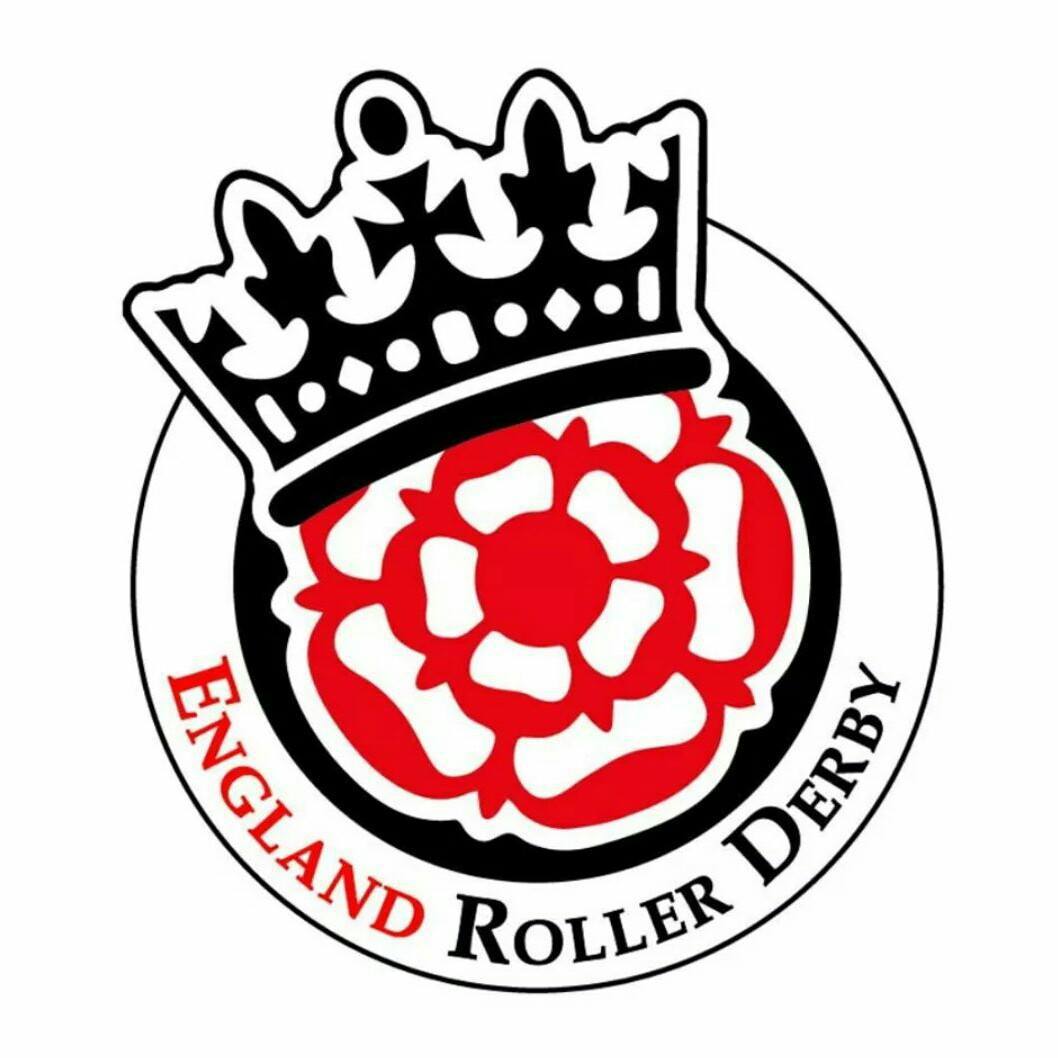 Team England logo by Sally Felton
Can you tell me a bit about how your team selection process worked?
England's team selection went through an extensive tryouts process to select the training squad, then the management team selected the most suitable players for the World Cup roster based on performance and which players worked well together, over the course of games and training throughout 2014. The management staff have been selected through application and a rigorous process as well.
How are your training sessions going?
Training sessions have been really fun! It's been really refreshing working with a range of skaters from around the country and great to collaborate and learn even more from training with different styles.
Training occurs around every 6 weeks or so and luckily sessions don't clash with league training - it just means more skating in the week!
Have you had to alter your personal training as part of you World Cup preparation?
Preparation for the World Cup actually falls at a fortuitous time for me, as it's just after the long period of training that London Brawling have for WFTDA Playoffs and Champs, so I'll just be extending the training through till December.
This includes regular DSA sessions, which mix weights, ladder training and lots of tough circuits, additional skating sessions and eating healthily.
And then having a very indulgent Christmas!!!
How have you been fundraising and achieving sponsorship?
We've had some great events like the Red V White game, and loads more coming up over the autumn, like a special comedy fundraiser with famous roller derby supporter Phill Jupitus, and the Sur5al tournament. Get your tickets and sign up via the Team England Facebook!!
What teams are you most looking forward to playing?
Gosh everyone! It's just great to be part of such a global celebration of the sport.
What are you most looking forward to about the World Cup this year?
See above! Although I am an extra bit of excited to meet Team Japan YELLOW FEVER - there's gonna be loads of photos.
Team Manager Laura Jones also spoke to us about the recent announcement from Team England to no longer be part of UKRDA;
Essentially Blood &Thunder have different affiliation criteria to UKRDA.  All 32 of the training squad are eligible under Blood & Thunder World Cup criteria, but not everyone would be under UKRDA.
This means that if England Roller Derby adhered to UKRDA criteria, we'd be putting ourselves at a disadvantage that no other non-UK squad will face.
UKRDA understandably don't wish to change their criteria at this late stage.
Our dealings with the UKRDA Board have been very pleasant, there's no bad feeling and we both genuinely wish each other well.
The Team England Roster
Bloxie Blackout Ella Storey Fay Roberts Ruth Wilkinson Hell Vetica Black Jen Sykes Kamikaze Kitten Kid Block Kristen Lee Lexi Lightspeed Lorrae Evans Missy Rascal Olivia Coupe Amy Ruffell Rogue Runner Shaolynn Huynh Stefanie Mainey Terri Sudron Trisha Smackanawa Gemma Campbell
Bench Coach: Ballistic Whistle Assistant Coach: Rollin Stone R Team Manager: Laura Jones