On the 29th of November Capital City will take to the flat track in what will be not only their first ever home bout but also their first men's derby bout. Lining up against them on the day will be the Vice Quads, all the way down south from Bristol Roller Derby. The Vice Quads are Bristol's first men's Roller Derby team and were formed in early 2013 and over the next year they are looking to grow their active roster from 13 to 20+ skaters.
Much like Bairn City Rollers here in Scotland, Bristol Roller Derby is a co-ed league and the Vice Quads are the male wing of that league. The League itself has three travel teams two of which are female, The Harbor Harlots a & b along with the the men's team (the Vice Quads). As well as three travel teams they also have three home teams ADHD, Daughters of Anarchy and Smash Vandals. Bristol Roller Derby practice and scrimmage together which allows the whole league to support and coach both the Men's and Women's team's simultaneously with all it's members committed to the overall training and development of their league.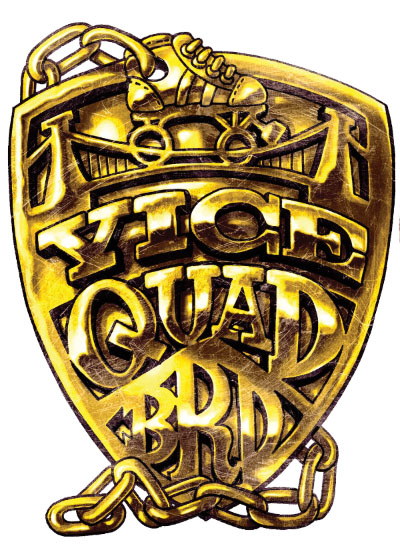 Picture courtesy of Vice Quads
With only a couple of weeks until the Vice Quads make the trip up to Scotland to take on Capital City, I took the opportunity to have a word with their newly promoted captain HTM Hell and ask him a few questions ahead of the bout.
How long have you been skating with the Vice Quads for?
I've been skating for VQ for just over 12 months and have been a member of BRD for just over 18 month's now.
Being part of such a large co-ed league made up primarily of women skaters, has this influenced the Vice Quads in any way and if so how?
Yes the Women at BRD were very influential in establishing the team, training us, getting us past our min-skills, helping us to organise our first bouts. Basically they have been extremely supportive.
Capital City have a quite varied mixture of experience in their ranks from a hand full of experienced skaters to some first and second time bouters. Is this the same for yourselves?
Yes we have a fairly mixed range of players, from guys who have played in the European finals, to guys who are just starting to bout.
Over the next year you are looking to grow your roster, recruiting is something a lot of Men's teams find hard especially when they start out. Has this been an issue that you have found yourselves?
Finding new guys is always ongoing. Being part of an esoteric sport, and one that is predominantly female, makes the job tricky. That said we've got a well establish route for new players into the league and we have a fairly steady stream of new members.
Capital city have a couple of skaters who played at the Men's World cup this year as well as last years MERDC. Have any of the Vice Quads had the opportunity to play for their respective national team or at one of the Men's Euro competitions?
Yes we've had skaters play in the Europeans before.
HTM Hell Vice Quads Captain, Picture courtesy of Vice Quads
Its only natural to look up to and admire skaters and teams, for the Vice Quads who would this be and why?
Well that's not hard. Personally it's got to be Your Mom's Mens' Roller Derby. Those guys are all incredible skaters. They also have brilliant skate names, like Sea Horses Forever and my personal favourite, Sugar Boots.
The game on the 29th will be Capital Citys first but the Vice Quads have already played a few games. Who would you say have been your toughest opponent so far and what was the game like?
I think our toughest team would be either Southern Discomfort B or SWS B. I couldnt pick which as they both hurt a lot. I have a soft spot for SWS though :)
In Scotland the Mens derby community is fairly small in comparison to England. This has allowed us to help each other and get to know everyone. Do the Vice Quads have any close ties with other Men's teams and if so how do you help each other out?
In the Southwest We have a quite a few Men's teams that are starting out. We have pretty good ties with them all and see the guys regularly at scrims and open bouts. We also open up some of our scrims to this end.
In the UK we have a few MRDA teams already and the Vice Quads are looking to join them, do you see this as an essential step forward for the team?
Absolutely we do. VQ have already discussed joining the MRDA and we will hopefully be putting this into action very soon.
For all the people coming along to watch the bout on the 29th that don't know much about the Vice Quads, what should they expect from yourselves?
Expect meggings, beards and some incredibly we defined buttocks :)
Capital City will be taking on Bristol's Vice Quads on the 29th of November, to find out more information visit the event page below: https://www.facebook.com/events/331510057008876/?fref=ts For more information on or if you ant to pledge to Capital City's crowd funder campaign then please visit: https://www.indiegogo.com/projects/capital-city-roller-derby-s-double-header-29-11-14