Capital City will once again be taking to the flat track for the second time this year and for the first ever, they will travel south of the border. On the 11th of July they will make their way down south to Manchester and will take on the Chaos Engine. Along with them they will be taking a few of our Scottish Officials to help officiate at the double header.
Chaos Engine are the B team to New Wheeled Order who some of you may remember them from their trip up to Scotland recently to play Mean City. That game went right down to the last jam and ended in a four point win for Chaos Engine. We are sure that this game will be just as exciting.

For more information and details about the bout visit Manchester's event page on facebook https://www.facebook.com/events/1576510082598296/
Capital City will also have brand new merch to take down with them, which will also be available at all their upcoming games throughout the rest of the year. The new baseball t-shirt is the first in what will be a few new merch ideas that they have been working on this year.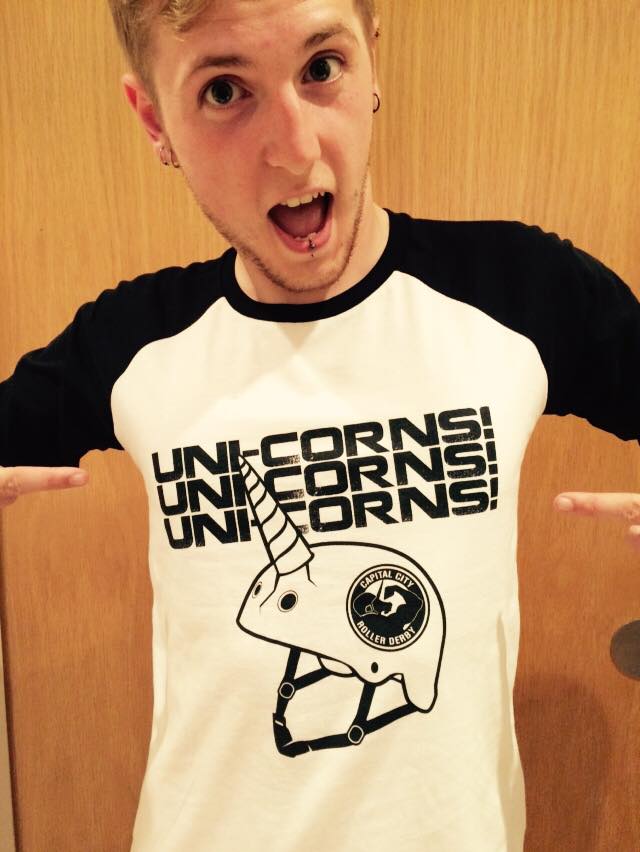 Capital City's new merch design