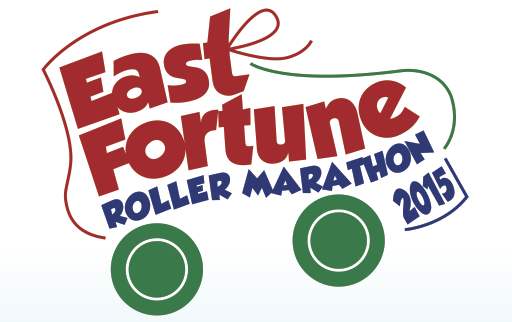 EDIT - Sadly, due to low turnout and other reasons, the East Fortune Roller Marathon has been cancelled this year.-EDIT
For the third year in a row, the East Fortune Race Track will be hosting a charity Roller Marathon. In previous years, the event has been very popular with the Scottish roller derby community, and we anticipate that it will be just as popular this year.
As always, the event is open to any non-powered small-wheeled transport, so quad skaters will find themselves against not just inliners but also potentially skateboarders and scooters!
In a change to the charity from last year, the event will be raising funds for the Soi Dog Foundation, which works to help homeless, neglected and abused dogs and cats in Thailand, including working to end the dog meat trade and contributing to response to animal welfare emergencies.
Marathon sponsors, Kaos Skate Shop have also donated prize vouchers for the three fastest competitors, to the total of £225 (£100 for 1st place).
Sign up is possible via the Facebook Page, or payment to eastfortunerollermarathon@yahoo.co.uk . The entry fees vary from £5 for a single lap of the track, through to a bargain £15 for the whole marathon.
The Event will take place on 3 October 2015.