Granite City Roller Derby's Northern Fights have been a little distracted by British Champs in the first half of this year, leaving GCRD B, the Fight Hawks to play their home games.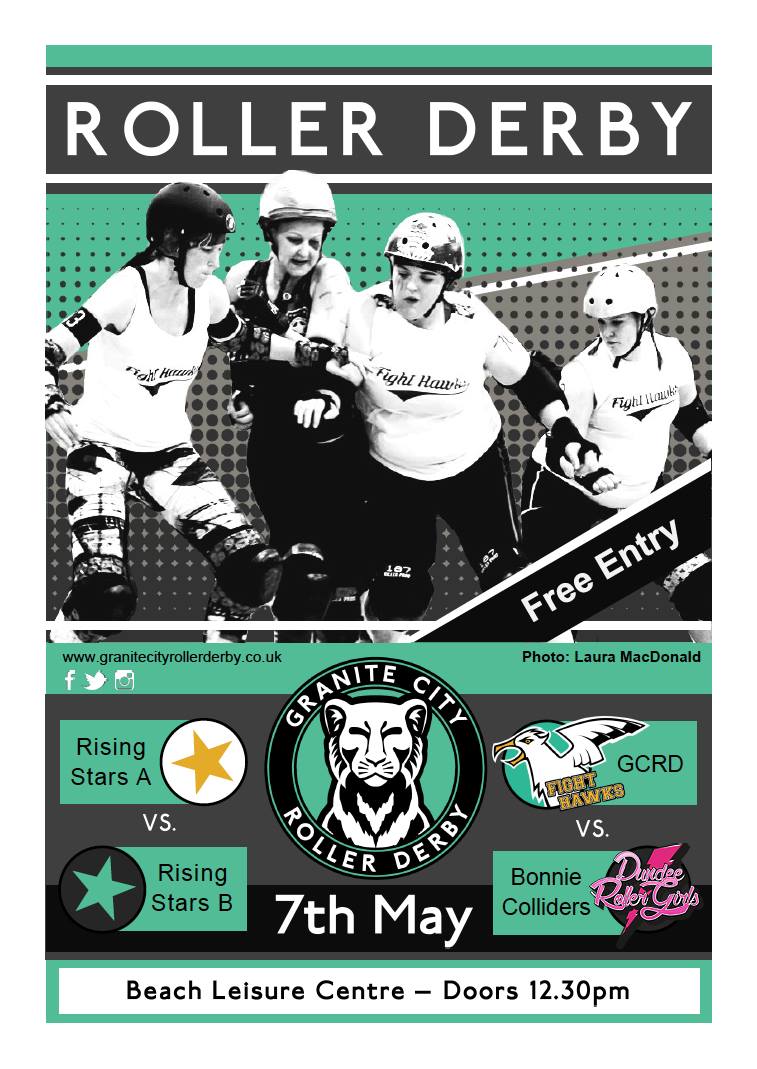 This weekend sees the trend for Scottish Double Headers with Rising Stars bouts continue as Aberdeen's Beach Leisure Centre hosts the Fight Hawks taking on Dundee's B team, the Bonnie Colliders, introduced by two teams of newer skaters from around the country demonstrating their talent (and getting experience to boot).
With doors opening at 12:30pm, May 7th, this is an ideal opportunity to see these skaters, many of whom are from the several new Scottish leagues which are still working towards their first bouts, on track.
The second bout is an unpredictable* match up between Scotland's newer B teams, which should be an unmissable event. Both the Bonnie Colliders and the Fight Hawks have been working hard to develop themselves over the past year, and, while the Fight Hawks are probably the underdogs, the home team advantage could well give them the edge!
If that isn't enough incentive, the refreshment stall will be raising money for Christopher's CLAN Challenge, a 12 month fundraising effort to raise £20k for teenagers and their families affected by cancer in the NE of Scotland.
As always with GCRD's home games, entry is completely free!
---
*literally, FlatTrackStats can't compare the teams, and has incomplete entries for GCRD B!