It's a battle royale as new Auld Reekie Roller Girls team the WarriARRGs take on Dundee's Bonnie Colliders this Sunday May 8.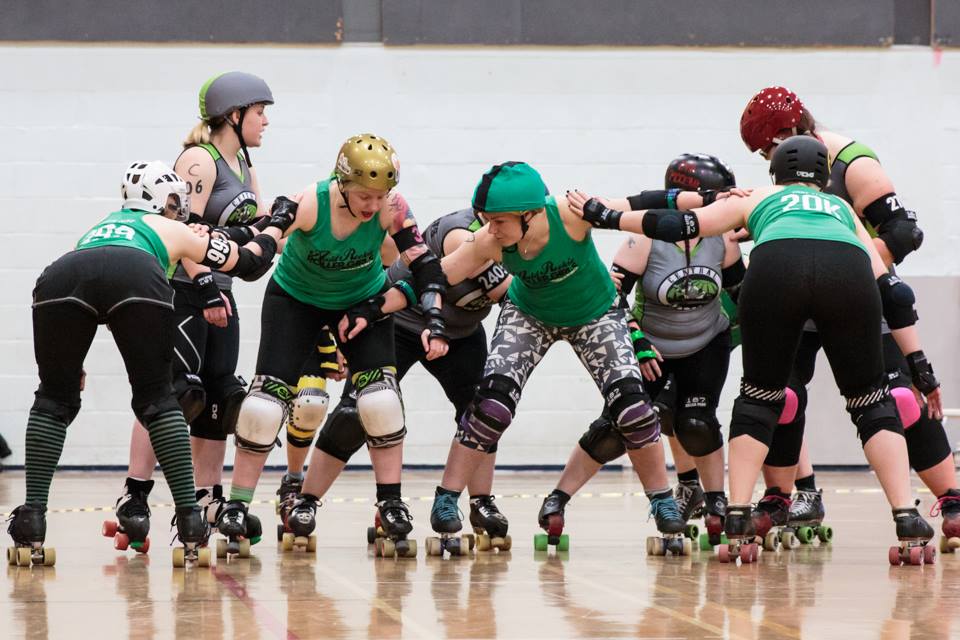 Photograph courtesy of Laura MacDonald
The two east-coast teams will lock horns in an explosive game of roller derby, as the WarriARRGs showcase the latest line-up of what will be an ever-evolving squad.
On the decision for ARRG to add a permanent ad-hoc team, WarriARRGs captain Cirque du Slay said:
"We are a large and dynamic league and it is important for us to provide opportunities for all of our members to play games against outside teams, in front of an audience, to feel part of a team and to work with new people.
"WarriARRGs will allow different groups of skaters to develop in a huge variety of ways which will help our league as a whole to get bigger and better all the time."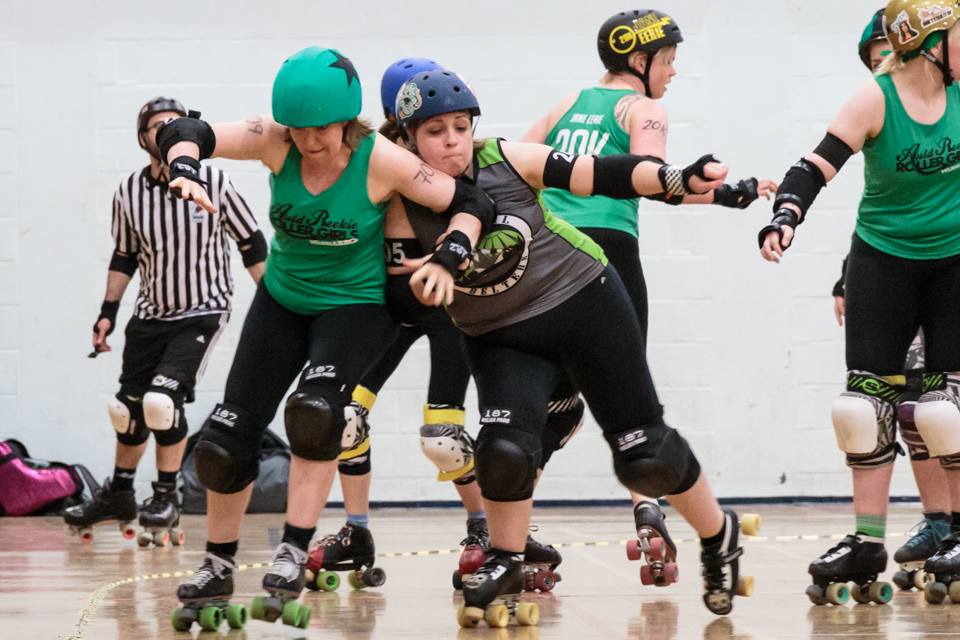 Photograph courtesy of Laura MacDonald
Cirque said her main focus for the team was to get a sense of team bonding and thrill the audience.
She said: "I'd like for us to learn to work together and try out our skills against an external team who train together and use tactics we're not used to.
"I'd also like for us to go on track trusting our teammates and knowing they trust us and to have fun.
"I'd like the audience to cheer themselves hoarse watching some cracking roller derby played by two teams of skaters who are on their way up."
The game is open to league members and their families and friends, who will gather at Jack Kane Sports Centre on Sunday May 8 to watch the WarriARRGs skaters fight their derby debut.