Our coverage of the Men's Roller Derby World Cup has returned slightly closer to home, as the time has come to speak to the UK and Ireland. First up is the English National Team - England Men's Roller Derby.
In 2014, England were in Group Green with Argentina, the Netherlands and Sweden. They made it to the final game to play against Team USA for the shiny, shiny cup and whilst Team USA took the win, England took the silver medal finishing second. I, for one am rather excited to see these chaps play in July!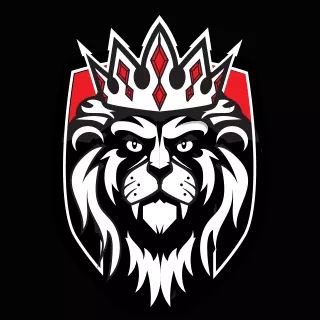 Team England logo 2016
Team Manager Niks Kent was kind enough to answer some questions about how the team have been getting ready for the world cup.Please note that I spoke to Niks before England held their sevens tournament, did you see it? It was most excellent!
How are preparations going for the world cup?
Really well! We're in the refining stage. We have a couple of warm up games, and a highly competitive red v white game as part of our upcoming sevens tournament before we leave for Calgary though, so still plenty to do!
How often do you train?
We've been training once a month since July, plus a few training games. We're delighted to have been supported at all our training by world cup level officials, so there's been no getting away with any sneaky forearms or cut tracks!
Do you have any off skates training?
Each skater has their own individual fitness regime, depending on their personal goals. We have also been working on our mental game, and the lovely Katie from The Treasure Hunt Company took us out for a rather competitive treasure hunt round Nottingham as a team building adventure - not even the monsoons could stop us!
From which leagues have your players been selected?
Our squad consists of players from across England Wales. We have representatives from Southern Discomfort, South Wales Silures, Crash Test Brummies, Lincolnshire rolling thunder, Manchester Roller Derby, Barrow Infernos and Tyne and Fear.
What are your team goals for the World Cup?
We want to play really good roller derby. REALLY GOOD.
Tell me about your fundraising and sponsorship.
Fundraising and sponsorship in roller derby is really difficult. Over the past two to three years, the market has been flooded with teams competing for fans funds, which are finite, so everyone has had to become more creative. We've hosted tournaments, crowd funders and sold merch, but we won't make anywhere near our costs. We don't qualify for any funding from national bodies or charities either, so it's been hard. We have however been supported by our fantastic sponsors, in no particular order: Double Threat Skates - keeping our hardware working Roller derby City - our official kit and merch supplier Hoodlum Fang - creator of helmet covers and flags Bont- making our feet and compression clad legs do their thing
What can we expect to see from team England at the World Cup?
An innovative and creative display of roller derby, by a skilled team of gentleman skaters. And bowler hats. Lots of bowler hats.
This time around, England are in Group Orange with old pals Sweden and Argentina as well as Chile and Italy.
Their first game of the 2016 Men's Roller Derby World Cup will be against Sweden (tune to track 2 for this one) at 12pm which is 5am UK time. Make a nice cup of tea to wake you up for this one. In a nice cup with a saucer because it's the World Cup, you can be fancy!