It's November, the winter duvet has been brought out of hibernation and it is rather chilly up here in Aberdeen. You may be thinking that the time for fun things is gone and that you will have to wait till next year for more roller derby up in Aberdeen (or south, I don't know who is reading this or from where, I'm hedging my bets here). Well, you are wrong. Very wrong.
On Saturday 19th November, Granite City Brawlers will take on Birmingham's Crash Test Brummies B team for what promises to be a memorable game of roller derby.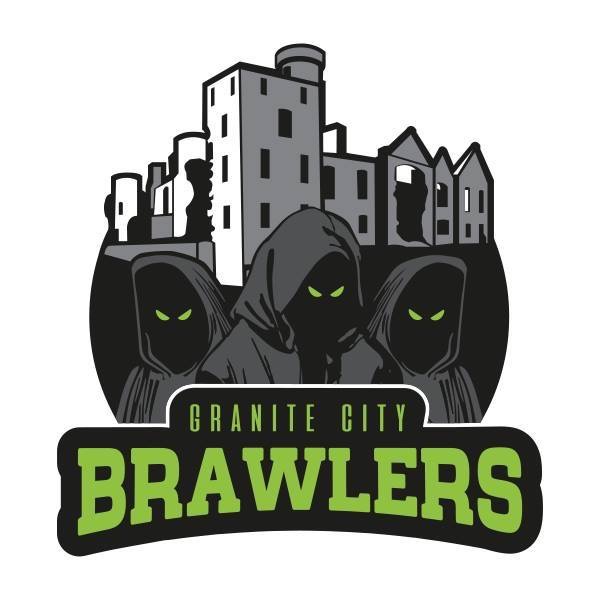 Why so special? Well...this is a very special game for a myriad of reasons, the biggest one being that it will be the FIRST EVER HOME GAME of GCB!
While you may recognise a few faces and names, the brawlers have never played a public home game as a team. The brawlers did take on Bairn City Rollers' Skelpies last year in Grangemouth but that was different, this time it's home turf.
The Brawlers have been preparing for their home debut for quite some time and a lot of people have been waiting eagerly. Well now the time is here.
The important facts:
Who? Granite City Brawlers vs Crash Test Brummies B
What? Some first class roller derby. Considering the skaters taking part, I am expecting nippy footwork, hard hitting, near impenetrable walls and excellent sportsmanship.
Where? The Beach Leisure Centre, Sea Beach, Aberdeen, AB24 5NR
When? Saturday 19th November 2016
Doors open at 2.15pm
First Whistle at 2.45pm
Why? Because roller derby is excellent and both of the teams playing are fabulous and it promises to be a good game.
How? Entry is a bargain at £4.00 per human. Although under 12s get in free if accompanied by a paying adult.
I also have heard rumours of there being a raffle...not rumours, it's totally true.
So come and see some local roller derby history being made.