So, it perhaps says something about Roller Derby as a culture that growth happens most publicly as a result of new leagues forming, rather than people banding together...
...but in Leeds, that trend is being bucked, as Leeds Roller Dolls [#65 WFTDA, #11 UKRDA, #150 SRD ] and Hot Wheel Roller Derby [#9 UKRDA, #179 SRD], Leed's two long-standing leagues, have announced today their merger into one single Leeds Roller Derby.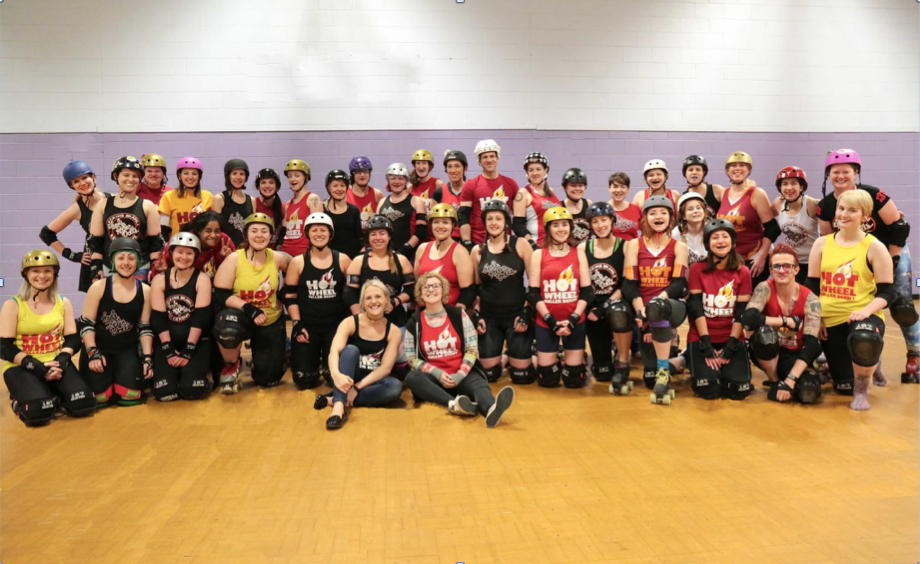 The rebrand and image of the resulting league is still in development, so the travel team will compete in black and white at British Champs Tier 1 this year, before unveiling new colours later in the year.
Head coach and Men's Team England skater Jerry Attric', who founded LRD in 2007, and  HWRD in 2010 – said: "There has been some pretty fierce rivalry between us over the years but, as time has gone on, it has become obvious that we both want the same things – most importantly to be the best - and our members agreed that we could do this better together than apart.
"We all want to create a team that will be a real challenge to the top teams going forwards, and will have room for the development of newer skaters too."
Speaking about how the negotiation process worked, Livid Doll, long term LRD coach and skater said: "There aren't many people with us who were here back then, but of course we had to be sure that the two teams' histories weren't going to get in the way. We had a meeting. We put the past behind us and we started afresh.
"A lot of work has been going on behind the scenes and we trained together for a couple of weeks before the vote opened to give us all a sense of how we'd mesh.
"We're extremely excited about what lies ahead for us as a united force."
One element which may have crystallised the need to cooperate for a greater result is the loss of Leeds Roller Doll's venue, the Leeds Futsal Area, earlier in 2016. Leeds Roller Derby will be using Hot Wheels' venue of Leed's University's The Edge sports centre.
Whilst the focus currently is on Leeds Roller Derby's A team, as they need to be ready for British Champs 2017, the league also plans a B team, recreational team and a juniors team!