2018 was a mixed year for Bairn City Rollers. Whilst some members of the league were busy; the league not as much. Although BCR had members involved in the Men's Roller Derby World Cup covering Power of Scotland, Wales and Italy squads (read more about that here), each of their three teams at BCR (Women's, OTA & Men's) only managed 1 game each in the whole year.
Like many other leagues up and down the country, BCR saw quite a few members retire from Derby after years of involvement and even a couple move on to other leagues. With numbers shrinking, BCR looked towards recruitment and, after a positive meeting with GMRD, the two leagues decided to pool resources and started sharing one training session a week. This helped both leagues save on hall costs, whilst at the same time helping with numbers at training, allowing them to run better and more complex drills.
During those difficult times BCR were always looking forward and, with 2019 in mind, they decided to enter into British Champs for the second time, having previously competed in 2017. Unlike their previous entry to Champs as the Skelpies, this time around BCR decided to enter the OTA team. Again they find themselves in the MRDA-Tier 2 North, but this time as the only OTA team in the tier.
So far, BCR have already played their first two of five games in Champs. On February 9th they travelled down to Manchester to take on Knights of Oldham at the Thunderdome. After an early rise for most of the team to travel down they took the win, 209 to 108.
Fast forward to April 20th and again they were on the road down South, but this time to Middlesbrough to take on Teesside Skate Invaders (TSI). The last time BCR were in Champs, as the Skelpies, their last game of the tier was against TSI, where BCR lost by 20 points. This time around however BCR's OTA took the win, 180 to 136.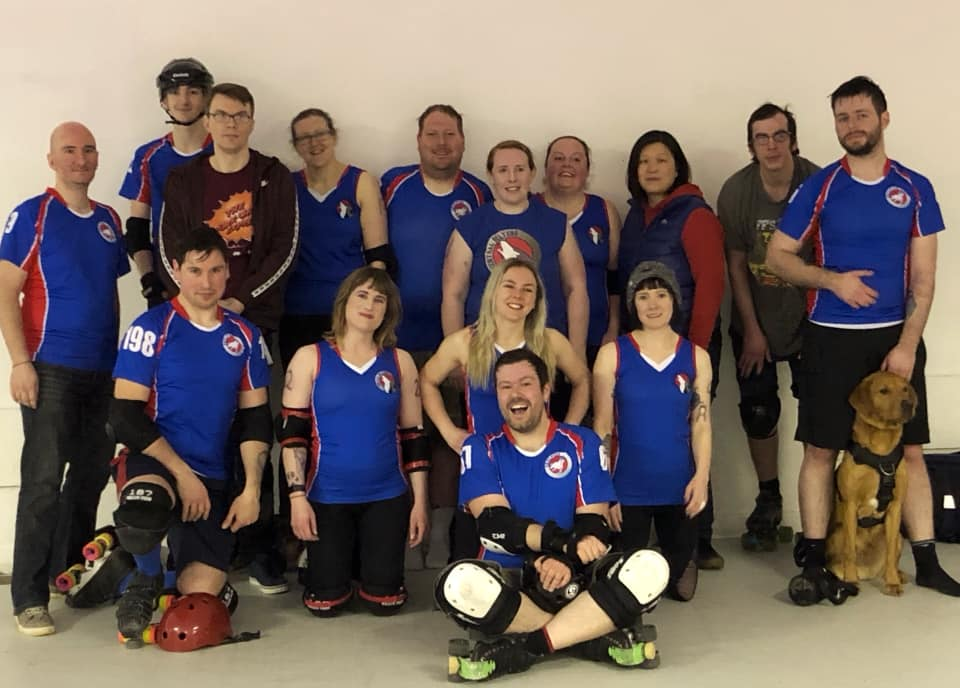 Next week, they will be road tripping to Newcastle to play current tier #1, North Wales Roller Derby Men's. Then, in June, they have a trip away to Wales to play Newcastle's Tyne and Fear B, before their final game of Champs at the end of June. BCR will be hosting the final game day of the tier in a double header at Grangemouth on June 29th where they will skate against The Inhuman League.
With two wins in Champs so far, BCR OTA sit third in their group with six points despite having played one less game than the teams second and first (thanks to an unbroken set of wins). Those two wins have led to a significant increase in BCR's Flat Track Stats Global ranking. BCR OTA are now ranked 3rd in Europe and 20th overall of all OTA teams on Flat Track Stats (FTS calls this selection "Co-Ed" still).

Whilst their wins in Champs have been a great start for their OTA team, BCR's Central Belters have also started their year in winning ways. They have already gotten their first game of the year out of the way taking the win over GRD's Maiden Grrders, 179 to 149. That means they have been unbeaten in seven consecutive games, stretching back to November 2015.
They're also starting to see their numbers increase from their recruitment drive, with new skaters and along with some transfers arriving as well. Along with those new faces, some old ones have reappeared as some retired skaters from other leagues have decided to pull their skates back on and have choose BCR to do just that.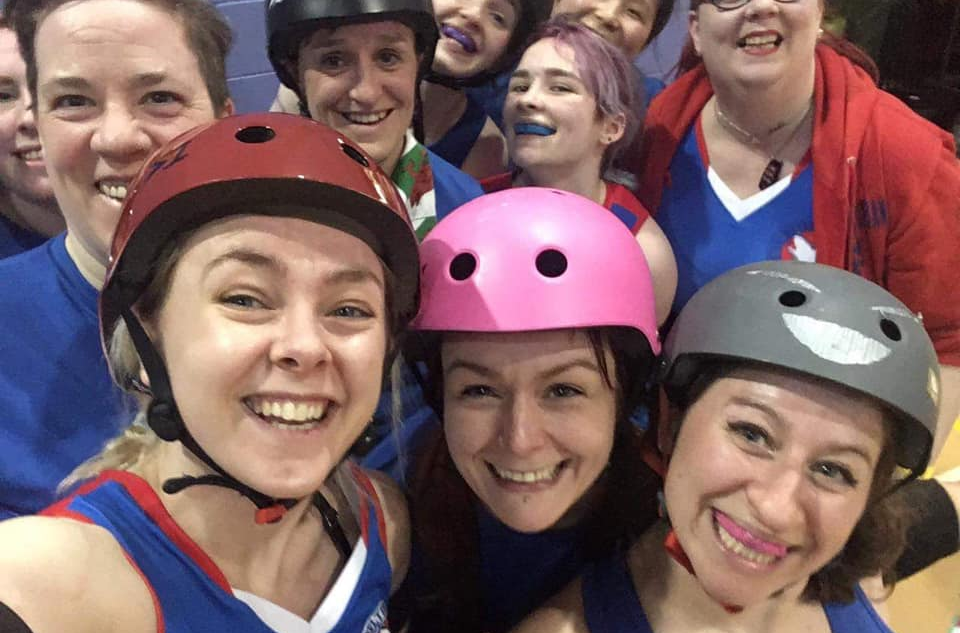 The good news doesn't stop there: Bairn City Rollers have seen their skaters making it onto both Wales' and Power of Scotland's training squads for the Men's Roller Derby World Cup 2020. There is also the possibility of a BCR member appearing on the Team Italy squad, with tryouts still taking place.
With more games penned for the rest of 2019 for their Women's and OTA team, this year is starting to look like a good one for BCR and its members.
Their first home game of the season will be BCR's final Champs game on the 29th of June: for more information head over to the event page here.