Last month, Italy's largest Roller Derby tournament, Skate Im Ring (SKIR) held its Golden Edition, as always in Bolzano. Luckily for us, New Town Roller Derby's Hazzard was attending, and has been good enough to provide us with this guest article!
---
On the 22nd and 23rd of June, 8 Italian roller derby teams and a swathe of officials had arrived at Arena Ritten, just outside of Bolzano in the North of Italy. They were to participate in Skate Im Ring (SKIR) Golden Edition [link to Facebook] hosted by the Alp'n Rockets.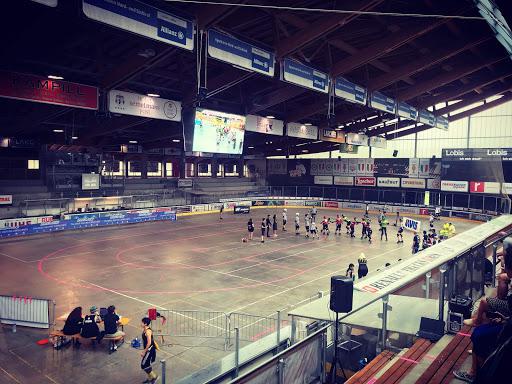 The weekend was the 4th edition of the SKIR and was its biggest edition so far. The tournament consisted of a day of single-period ranking games and a day of full games. The teams were split into two groups and then seeded to go head to head with their counterparts in the other group.
Meeting with two of the organisers of SKIR, Betty Burp and Billi, we chatted about the previous editions of SKIR.
This year was the 4th edition, after taking a break last year due to the World Cups so they could concentrate on the national squads. Alp'n Rockets have several members on Team Italy with Betty Burp and Goofy both involved in the Men's and Women's World Cup teams, and Holly Hazard also heading up the Italian teams' PR duties. So, it is fair to say the league had a lot going on without organising another major tournament over the World Cup season!
Previous editions of SKIR have only had 6 teams from Italy participating, but the hosts are happy to be able to say that they have teams from all over Italy coming this time, and especially happy to see the southern teams at this edition too.
Asking about what the best thing about SKIR was so far this year there was one definite answer:
DUCKS IM RING
A special tournament version of 'Chuck a Duck' where, between every game, people who had purchased a duck could throw it at a central frisbee and try to get it as close to it as you could. The closest 5 would win a prize, and the closest one would get something a bit more special. Most of the prizes given out were free drinks at the bar.
Other than the amazing between game entertainment that Ducks IM Ring provided, Betty and Billi were really pleased on how well organised the tournament had been this year, with lots of happy attendees including those from the local Bolzano. Because of the 8 team format, the venue also had a really good atmosphere from all the extra people attending.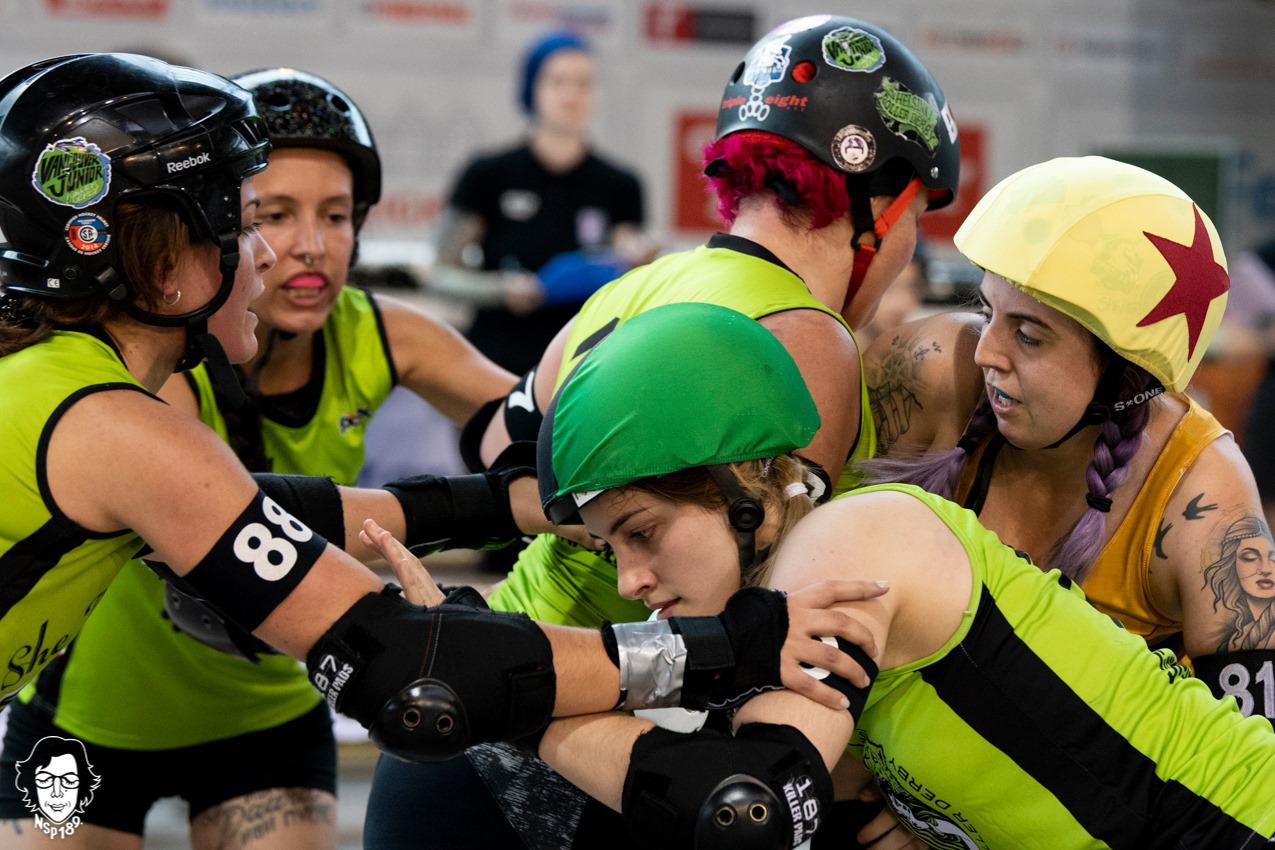 The tournament was also heavily sponsored which allowed Alp'n to make the event free to spectators.
From the first edition of SKIR, Rolline have been a main sponsor to the event and this year saw the new face of Hypno also pull up as a main sponsor. Hypno is a new skate company from Italy developed in collaboration with the National Italian teams who helped develop their boots. Many skaters were keen to try them on over the weekend and they certainly made an impression.
The future of SKIR is looking bright as we discussed where the tournament wants to head and what challenges face the hosts.
SKIR is a good place for Italian teams to get together and see where they are in Italian roller derby. They hope it will still have the energy and power in the future to keep making it successful in future editions.
There is the hope that the community can develop an Italian national tournament to develop their rankings (similarly to British Champs and other European national tournaments), and have SKIR as the end tournament to a year long tournament before leagues go on their summer breaks.
The tournament can be heavy on the host league though; whilst they expect to break even, the intensity of organising such a big event has been felt. Overall this year went really well and each edition is getting better every year! Hopefully as Alp'n Rockets grow the tournament will also grow. So if anyone is thinking of moving to Italy definitely check out the Bolzano based league…!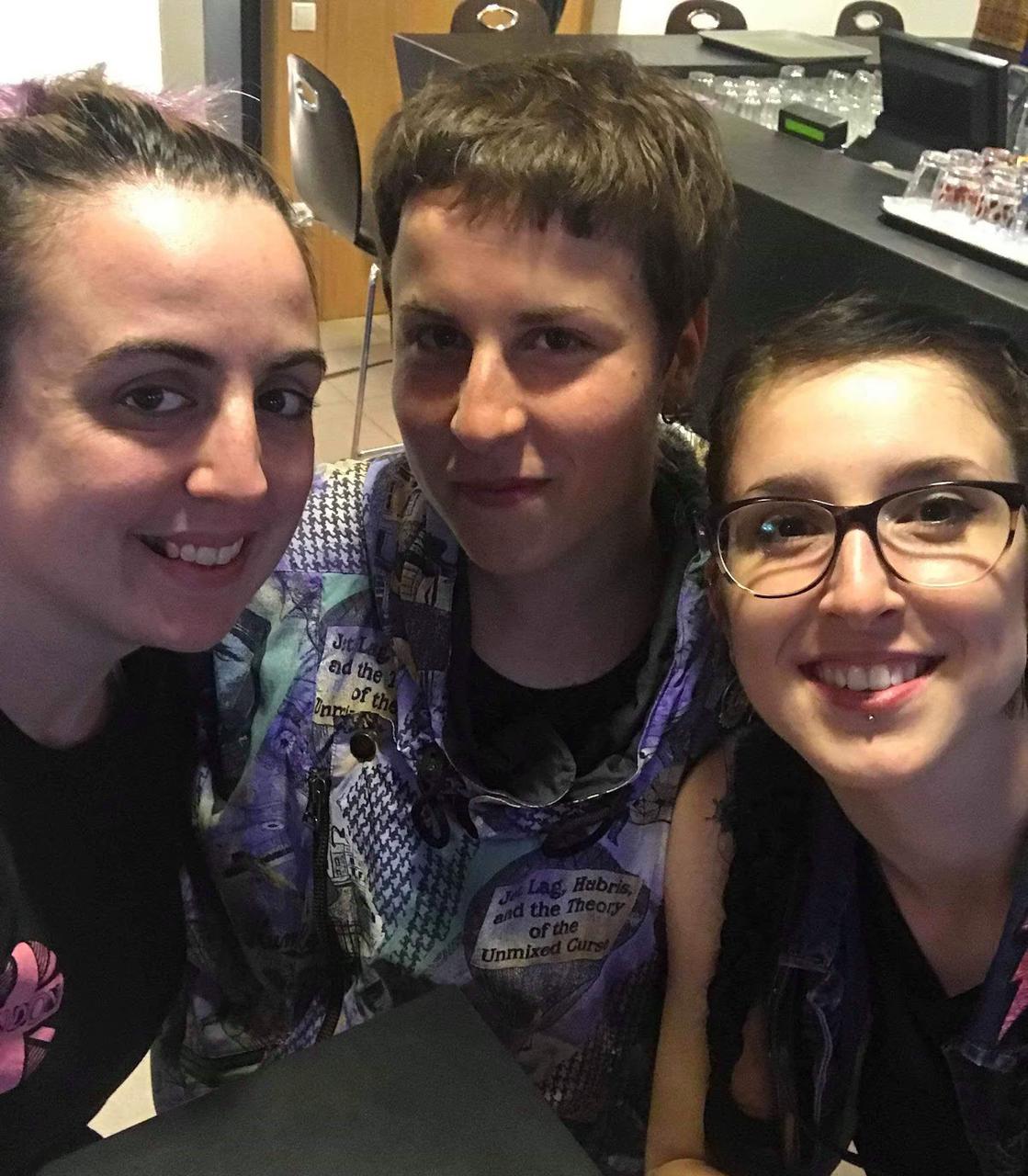 The weekend was a great success and has set the bar high for future editions of SKIR! Playing in the tournament (as a guest with Salento's Stryx Roller Derby), spectating and being involved in the Italian roller derby community was a blast. I would definitely recommend anyone wanting to travel for some derby action to check it out. It's a great example of European roller derby hospitality and it will not disappoint!
Italian Roller Derby website Powerjam! also has a writeup of SKIR2019 (in Italian, of course) so check it out too!