On Saturday 6th July, The Jakey Bites will take on Team Steve at Grangemouth Sports Centre.
And "Who are Team Steve?", I hear you ask! They formed in 2011 with a 'Best of the Rest' line-up after the women's Team Scotland selection, and  have bouted against Team Scotland since the 2011 World Cup. With a few changes to the original team roster, skaters from Dundee Roller Girls, Auld Reekie Roller Girls, Glasgow Roller Derby and Granite City Roller Girls will return to take on The Jakeys.
The last Jakey Bites bout in Grangemouth was a sell-out, and this one looks set to be just as popular! Make sure to buy your tickets online for £6 to guarantee entry. Under 12s gain free admittance with a paying adult. Doors open at 2pm(ish) with the first whistle blown at 2:30pm.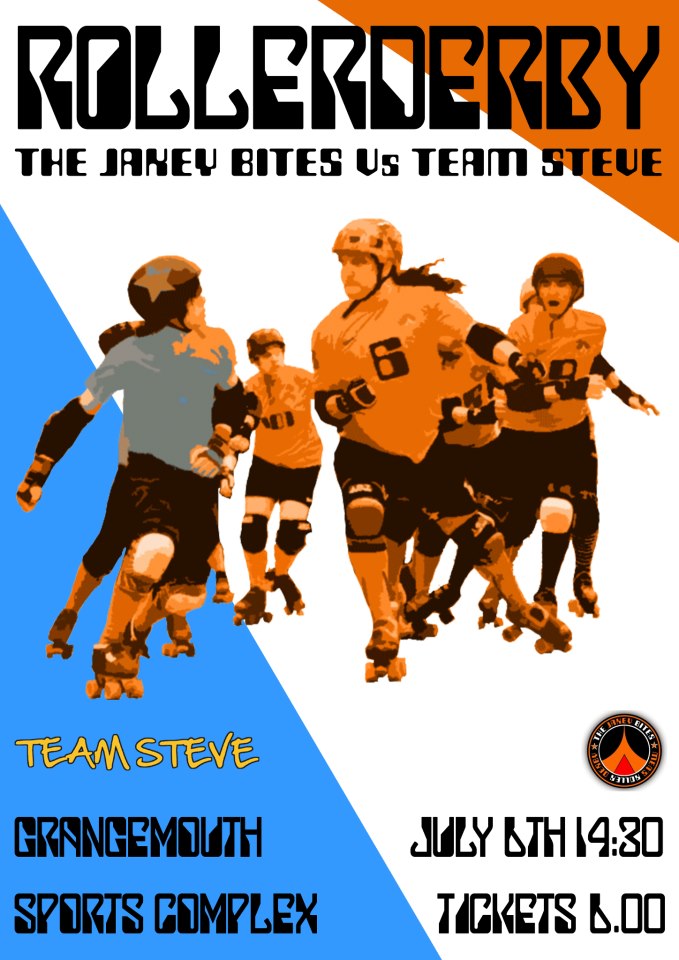 Image courtesy of Jakey Bites