What a day - what a lovely day!
Mean City Roller Derby's coed team will make their competitive debut on Saturday, August 22, at the ARC sports centre in Glasgow.
The Glasgow league – which is open to people of all genders and none – are rostering a team of men and women for the first time in a public game.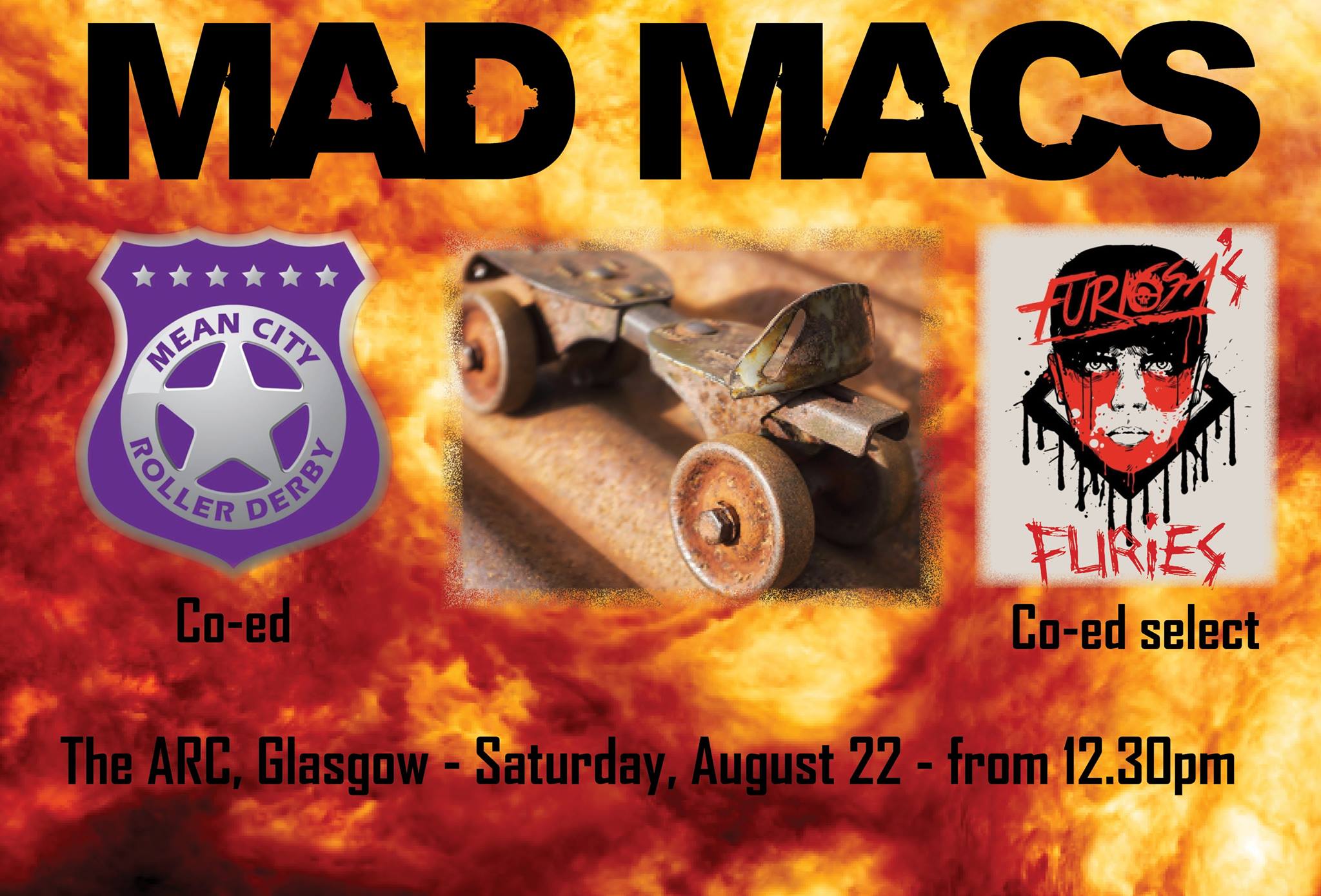 It comes less than a year after the league voted to become coed – with Mean City's membership on the rise.
The event on August 22 has a distinctly dystopian feel – entitled Mad Macs.
Captain Gordon Hendry said: "According to Fury Road, the future belongs to the Mad - but we reckon it belongs to the Mean.
"To celebrate Mean City becoming the first coed league in the West of Scotland, we have got together with some lovely skaters across the country to present a coed bout with class written through it like a stick of rock.
"In the purple and silver corner, wearing battered leather and a grizzled grin are the men and women of Mean City Roller Derby.
"And in the blood-splattered white corner are Furiosa's Furies - some of Scotland's most talented - and toughest - skaters.
"It's going to be marvellous, mad and – above all – it's going to be Mean. We've been training hard for this and genuinely can't wait. Get your tickets now."
Since becoming a coed league, Mean City Roller Derby's membership has grown and grown.
In fact, demand is so strong that the league has organised another fresh skater intake – Tuesday, September 1 at the ARC – 7.15-9pm.
For more information, visit www.facebook.com/MeanCityRollerDerby