We're bringing you another roundup of the upcoming Roller Derby this weekend from across the world. As always, we're using Flat Track Stats for much of this information – for regions with less good coverage, we also do a bit of intensive searching using a tool which scans the Facebook events of Roller Derby leagues known to Derby Listing.
Predictions of bouts are from FTS, if possible, and from our own SRD Rank where FTS cannot make predictions (for example: Latin America, or non-MRDA men's bouts). (SRDRank also has recent WFTDA rankings, including the 31st June ranking, as well as SRDRank, and allows you to make predictions from them.)
If we've missed you from our roundup, please let us know! [Or add yourselves to FTS and/or Derbylisting]
(Note: we're especially likely to be missing items this week, as Facebook's response to the Cambridge Analytica scandal has resulted in them turning off large parts of the services we use to automatically collate events for this article. We don't think we've missed
too
much, but...)
We're trying a new colour coding this week, to differentiate BOUTS from RECRUITMENTS and OPEN SCRIMs, and BOOTCAMPs.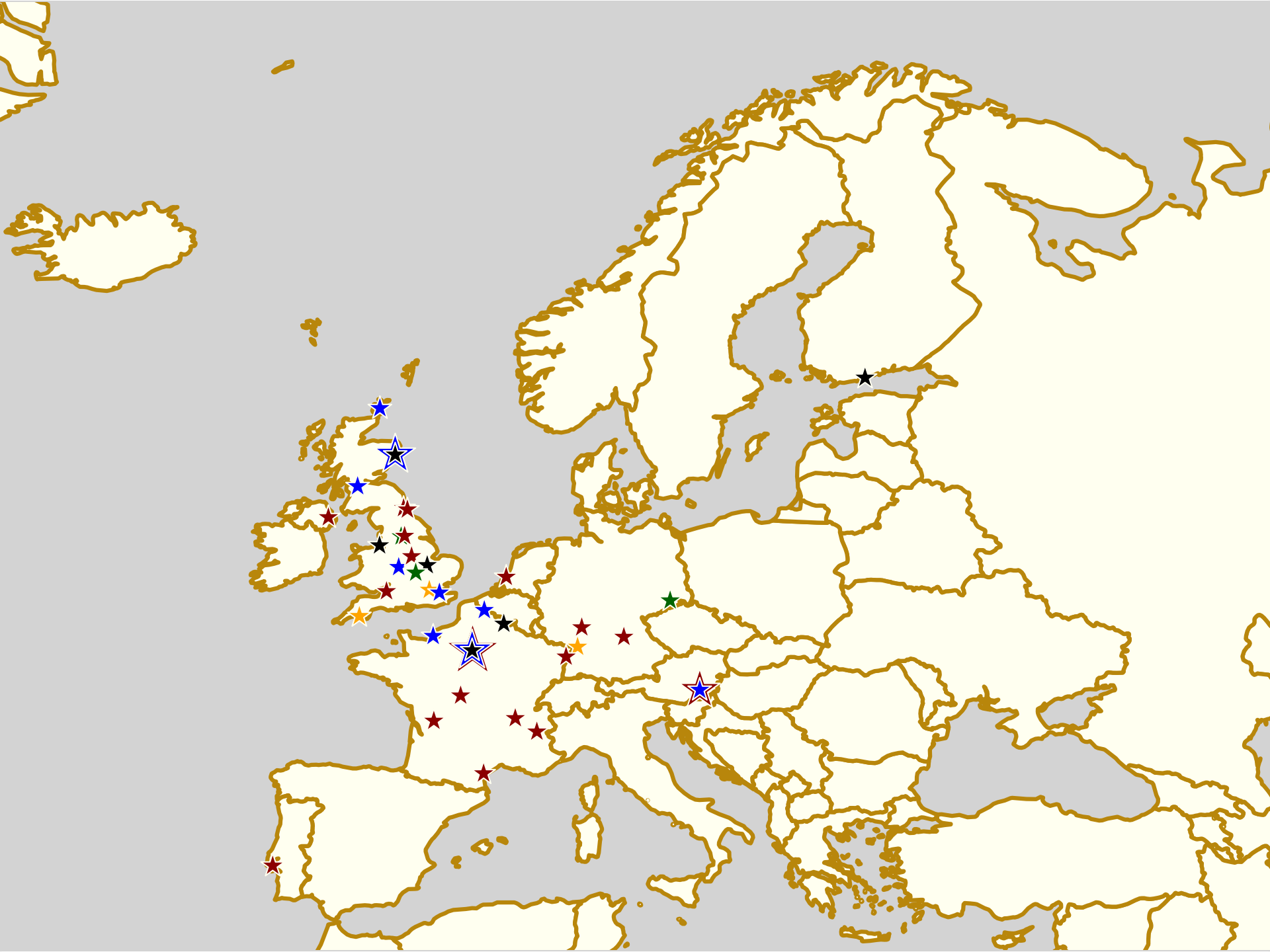 Scotland
It's mostly outreach and recruitment in Scotland this weekend - Dundee are playing away over in France!
United Kingdom
British Champs continues to provide a good chunk of the bouts this weekend, including the rescheduled T4N fixtures in Sunderland. There's plenty of Derby elsewhere, however, including home teams tournaments, and open scrims.
Wed, Peterborough, England: the Borderland Brawlers host a picnic and outdoor skate [EVENT]
Fri, Liverpool, England: The Cheeky Minors Junior Roller Derby are having another open skate, added with late notice on Tuesday [EVENT]
Fri, London, England: Southern Discomfort host another of their Mixed Scrimmage events at the City of London. Open to all genders, as long as cleared for scrimmage. [EVENT]
Fri, Strood, England: Southern CoEd Roller Derby continue their ongoing series of female-only roller derby sessions, as an outreach event [EVENT]
Birmingham, England: Birmingham Blitz Dames host the start of their intro to roller derby series - Learn to Skate with Birmingham Blitz Dames [EVENT]
Birmingham, England: and for those who are on their way to skating already, Birmingham Blitz Dames also host a post-mins bootcamp, complete with scrimmage at the end [EVENT]
Bristol, England: Bristol Roller Derby host a double header of Roller Derby, including a British Champs Men's T3 bout. Small venue so only semi-public. [FTS Tournament] [EVENT]

Bristol Roller Derby All-Stars (M) versus Knights of Oldham (Oldham M) [BC T3M]
North Wales Roller Derby M versus Chaos Engine (Manchester MB) [FTS]

Leeds, England: Leeds Roller Derby host a single header event [EVENT]

Leeds Roller Derby B versus Mansfield Roller Derby [FTS]

Nottingham, England: Nottingham Roller Derby's Super Smash Brollers host the British Championships Tier 2 Men's [FTS tournament][EVENT]

Super Smash Brollers (Nottingham M) versus Wirral Pack Animals
Oxford Men's Roller Derby versus Teeside Skate Invaders

Wakefield, England: Wakey Wheeled Cats host their last recruitment of the season! [EVENT]
Belfast, Northern Ireland: Belfast Roller Derby host Belstock!, a double-header open subscription public scrimmage event [EVENT[

Jami Hendrixes versus Janis Blocklins
Star Spangled Jammers versus Grateful Deadlegs

Sun, Bradford, England: Rule56 host a "Bite-sized Roller Derby Bootcamp" - a focused 2-hour bootcamp aimed at Building Walls and stopping Jammers. Targeted at pre-mins and just-post-mins skaters, Juniors welcome with parental consent, open to all genders [EVENT]
Sun, Newcastle Upon Tyne, England: Newcastle Roller Girls host their home-teams games for the season, as War Lasses, Blue Star Bruisers and Toon Raiders play off in a triple header round robin! [EVENT]
Sun, Plymouth, England: Plymouth City Roller Derby host another open skate and all-gender open scrimmage event. As before, this event page is not owned by the PCRD page, so is a bit hard to find [EVENT]
Sun, Sunderland, England: Sunderland Roller Derby host the British Championships Tier 4 North [FTS tournament][EVENT]

Sunderland Roller Derby versus Furness Firecrackers (Barrow-in-Furness A)
Spa Town Roller Derby (Harrogate) versus Durham City Rolling Angels

Mon, Northampton, England: Minx Pie Coaching are starting a 10 Week Roller Derby "Maximum Skills" course, aimed at both pre- and post- mins skaters. [EVENT]
Europe
France continues to have a ridiculous amount of roller derby this weekend, including multiple tournaments - including the European WFTDA-Sanctioned "Paris is Burning". Dresden sees another Dresden Derby Days bootcamp, The Hague sees its first big triple header, and Austria sees some action in Graz.
Wed, Helsinki, Finland: Kallio Rolling Rainbow hold their Pride Roller Disco in support of Pride Week in Finland [EVENT]
Wed, Paris, France: Paris Rollergirls host another of their intro to roller derby events [EVENT]
Wed, Le Havre, France: Le Havre Roller Derby host a recruitment evening session, for those interested in joining the team. [EVENT]
Fri, Karlsruhe, Germany: Roller Derby Karlsruhe host an open scrimmage night for mins-passed skaters [EVENT]
Graz, Austria: Dust City Rollers host a public mixed scrimmage [EVENT]

mixed bout [ Dust City Rollers (Graz) + Steelcity Rollers (Linz) + Vienna Roller Derby + Banshees (Bassa Friulana) ] [FTS entry - for Graz v Banshees]

Angoulême, France: Brain Damage Angoulême host a double header of roller derby to close the season [EVENT]

Mixed bout
Brain Damage (Angoulême) versus Unnamed Bitches (mixed subs team)
Roller disco

Lyon, France: Lyon Roller Derby host an event as part of Roller Week [EVENT]

P. Derby Girls [France-wide Derby team] versus "French All-Stars" [FTS?]

Narbonne, France: the Head Hunters are hosting their second ever Street5al event, a Sur5al tournament (gender rules: no more than 2 men per team) [EVENT]
Paris, France: Paris Rollergirls are participating in the Paris Pride March [EVENT]
Sat-Sun, Paris, France: La Boucherie de Paris host a WFTDA sanctioned European tournament, Paris is Burning! This is a 4 team round robin over the 2 days. [FTS tournament][EVENT]

London Rockin Rollers versus La Boucherie (Paris)
Dundee Roller Derby A versus GO-GO Gent Roller Derby
London Rockin Rollers versus Dundee Roller Derby A
La Boucherie versus GO-GO Gent Roller Derby
London Rockin' Rollers versus GO-GO Gent
Dundee Roller Derby A versus La Boucherie

Strasbourg, France: Hell's Ass Derby Girls host a quadruple header of French roller derby [EVENT]
Sat-Sun, Vaujany, France: Les Sc'Alpes Hell Roller Derby host a two-day roller derby event to close the season [EVENT]

Sat: Sc'Alpes Hell versus ???
Sat: Roller disco
Sun:

Mixed women's rookies bout
mixed men's bout
mixed advanced/intermediate women's bout

Dresden, Germany: Roller Derby Dresden host another Purple edition of their Dresden Derby Days bootcamp, with both skating and off-skates sessions, lead by Dresden and Team Germany members [EVENT]
Nuremburg, Germany: Sucker Punch Roller Derby host a Bundesliga Div 3 bout [FTS tournament][EVENT]

Sucker Punch Roller Derby (Nuremburg) versus Rolling Rat Pack (Regensburg)

The Hague, Netherlands: The Parliament of Pain host a triple header of Roller Derby action [EVENT]
Lisbon, Portugal: Lisboa Roller Derby League finish their season with a single header [EVENT]

Lisbon Grrrls Roller Derby versus Liberty Dolls (Almada/Lisbon) [FTS]

Sun, Graz, Austria: Dust City Rollers are hosting an intake day, for anyone interested in joining the league. WFTDA-gender policy for competitive skaters. budding officials also welcome. [EVENT]
Sun, Momignies, Belgium:  Mons'ter Munch Derby Dudes and Freaky Mons'ter Derby Ladies are organising an open outdoor skate along the Ravel [EVENT]
Sun, Châteauroux, France: Les Pirnanas de Châteauroux host a triple header round robin to close out the season [EVENT]
Sun, Darmstadt, Germany: The Riot Rollers host a short-format (40 minute games) mini-tournament with open subscription teams as part of the Heinerfest (annual Darmstadt-based festival) [EVENT]
Tues + Thurs, Lille, France: Roller Derby Lille host more of their Open Training events, as outreach to interested skaters [EVENT]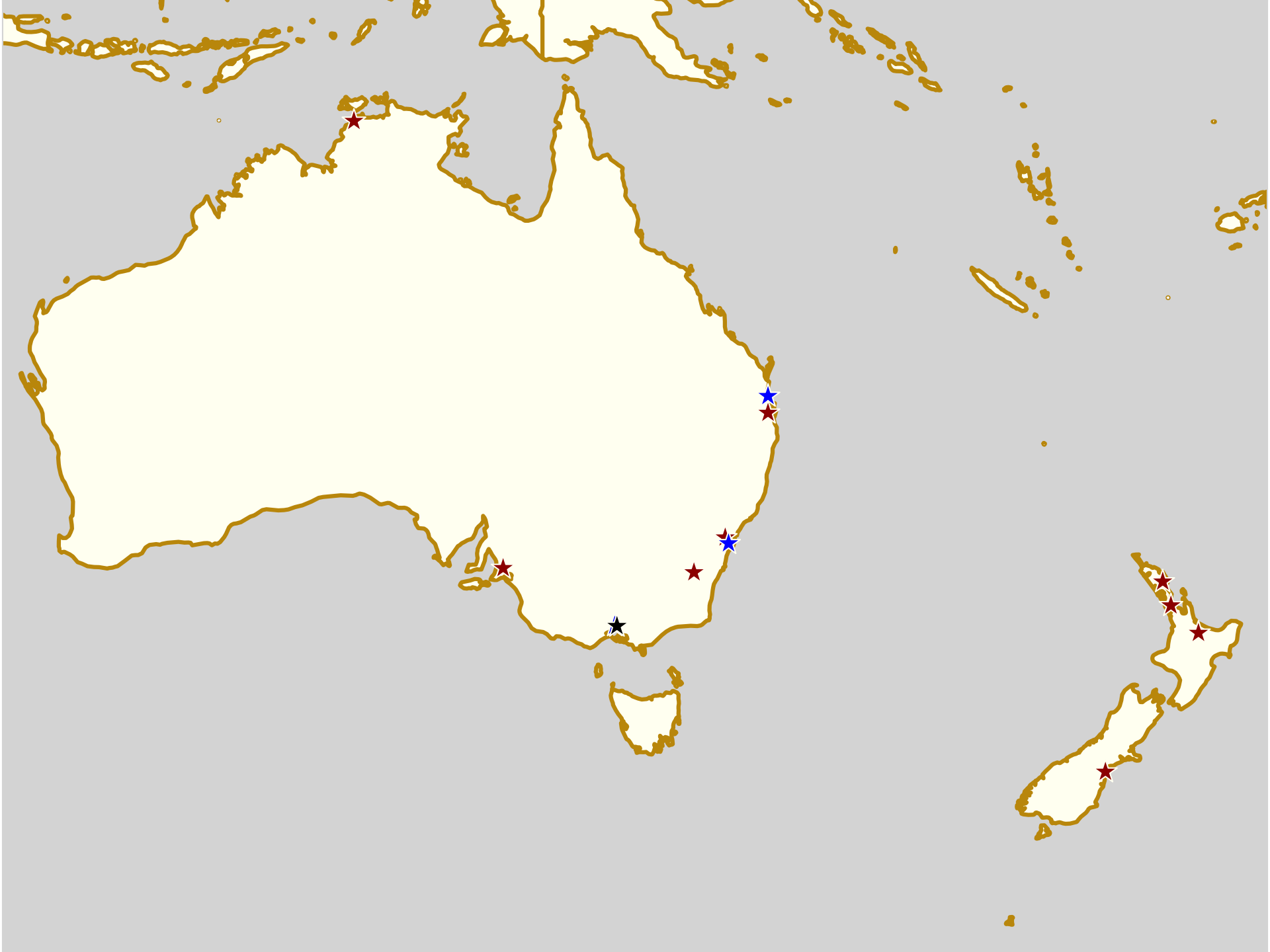 Pacific
There's a huge amount of roller derby in Australia this weekend, with both the 5x5 Roller Derby Championships and Open Season hosting big fixtures... and there's plenty of additional derby as well.
Fri, Auckland, New Zealand: Pirate City Rollers host their third home season game, as Mascara Massacre take on Dead Wreckoning [EVENT]
Canberra, ACT, Australia: Canberra Roller Derby League host their third home season bout, as the Brindabelters take on the Red Bellied Black Hearts [EVENT]
South Windsor, NSW, Australia: Round 4 of the 2018 5x5 Roller Derby Championship is hosted by Hawksbury/Hills Area Roller Derby and Sydney Roller Derby League,  for 4 more games in the series [FTS tournament][EVENT]

Blue Mountains versus Newcastle Roller Derby League (Div A)
Maitland versus Varsity (Div B)
Sydney versus Central Coast (Div A)
Hawksbury/Hills Area versus Western Sydney (Div B)

Darwin, NT, Australia: Darwin Roller Girls host a single header in honour of the 40th anniversary of the Northern Territory gaining its own Legislative Assembly! [EVENT]

The Revolution (Darwin A) versus Adelaide Roller Derby C [FTS]

Mansfield, QLD, Australia: It's also Round 4 of the Queensland regional tournament, the Open Season. Mansfield sees 5 more games in a packed day of derby [FTS tournament][EVENT]

Banshees (Brisbane City Rollers B?) versus Blackhearts (Northern Brisbane Rollers C?/Albany Creek) (div 2)
East Coast Derby Dolls versus  Ninja Stars (Coastal Assassins Roller Derby B?) (div 2)
Punk Blockers (Brisbane City Rollers A) versus Rumble Bees (Sun State Roller Derby B/Browns Plains) (div 1)
Runaways (Northern Brisbane Rollers B) versus Valley Valkyries (Tweed Valley Rollers B) (div 2)
NBR Cherry Bombs (Northern Brisbane Rollers versus Zombees (Sun State Roller Derby C?) (div 1)

Mansfield, QLD, Australia: Also happening in Mansfield, Team Australia Junior Roller Derby are hosting a Gold versus Green fundraiser bout, ahead of their participation in the JRDA Junior Roller Derby World Cup [EVENT]
Mount Barker, SA, Australia: Rockabellas Roller Derby League host a triple header event, with three different Facebook entries
Collingwood, VIC, Australia: Kingston City Rollers are raising funds with a "Sausage Sizzle" open barbecue sale [EVENT]
Rotorua, New Zealand: Sulphur City Steam Rollers host the fifth iteration of the yearly Roller Derby matchup, Slam Rock [EVENT]

Motley Crew (Sulphur City / Rotorua) versus Salty Rollers (Moana Roller Derby / Mount Maunganui) [FTS]

Timaru, New Zealand: Timaru Roller Derby host a single header [EVENT]

Timaru Derby Dames versus Sirens of Smash (Nelsons Bay) [FTS]

Whangarei, New Zealand: The Northland Nightmares host a single header [EVENT]

Northland Nightmares (Whangarei) versus Dead End Derby (Christchurch) [FTS]

Sun, Bass Hill, NSW, Australia: Sydney Roller Derby League host the start of their Learn to Skate programme for anyone interested in starting out. This programme is fully gender inclusive. [EVENT]
Sun, Mountain Creek, QLD, Australia: the Coastal Assassin Roller Derby's final intake for 2018 is coming - and this is the first of the information sessions ahead of it, for those interested in joining the league [EVENT]
Sun, West Footscray, VIC, Australia: Westside Derby Dollz are holding a "Come and Try Roller Derby" day for interested potential new skaters [EVENT]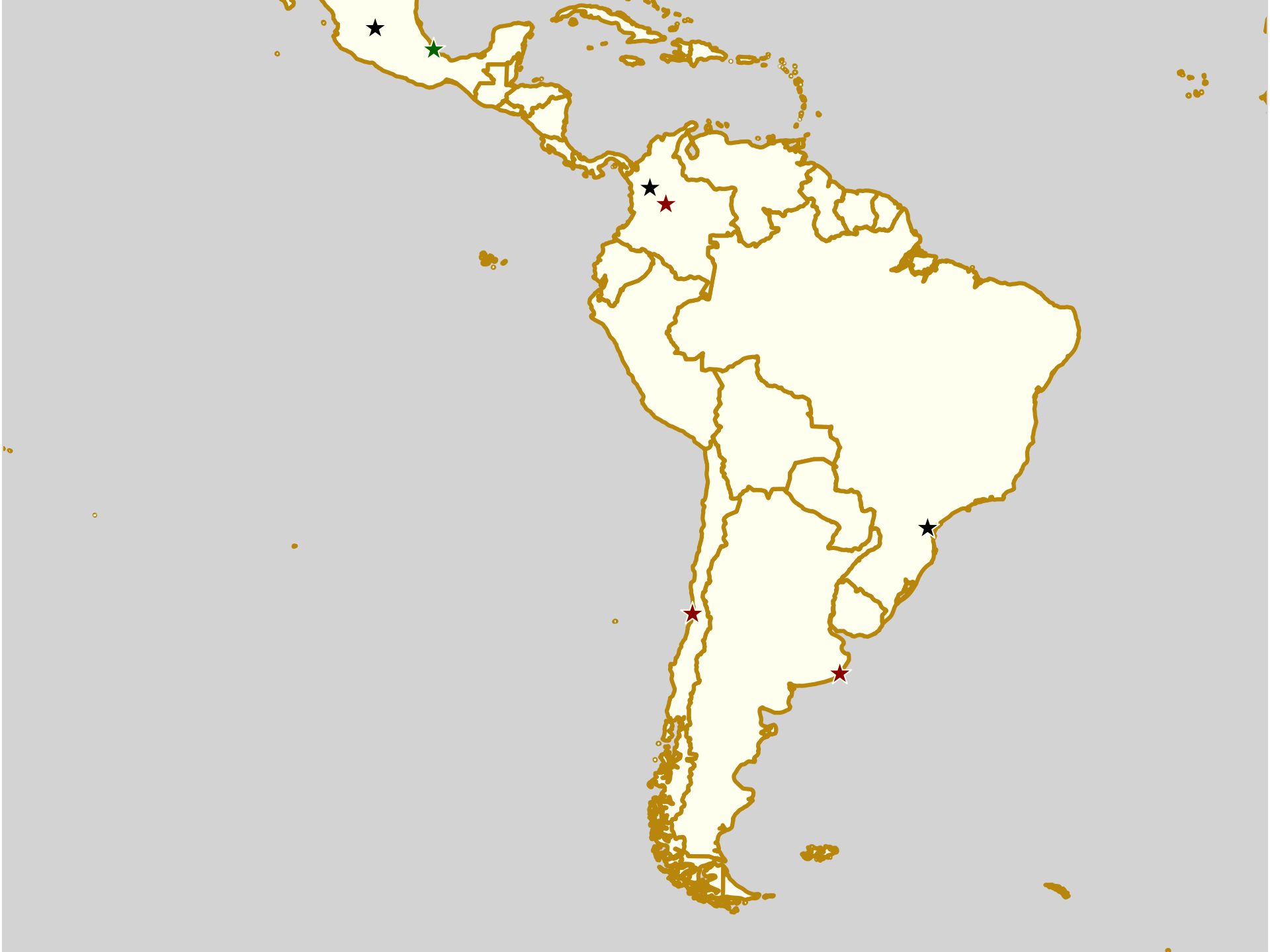 Latin America
We think we've found all the roller derby in Latin America, this weekend, but there's always a higher chance of us missing things here. Please let us know if we have! This weekend is especially busy with Tacones Bandidos' "Quadrangular" round robin, and multiple parties and "convocations" across the continent. Plus, the next bout in the 5th District Tournament in Bogotá.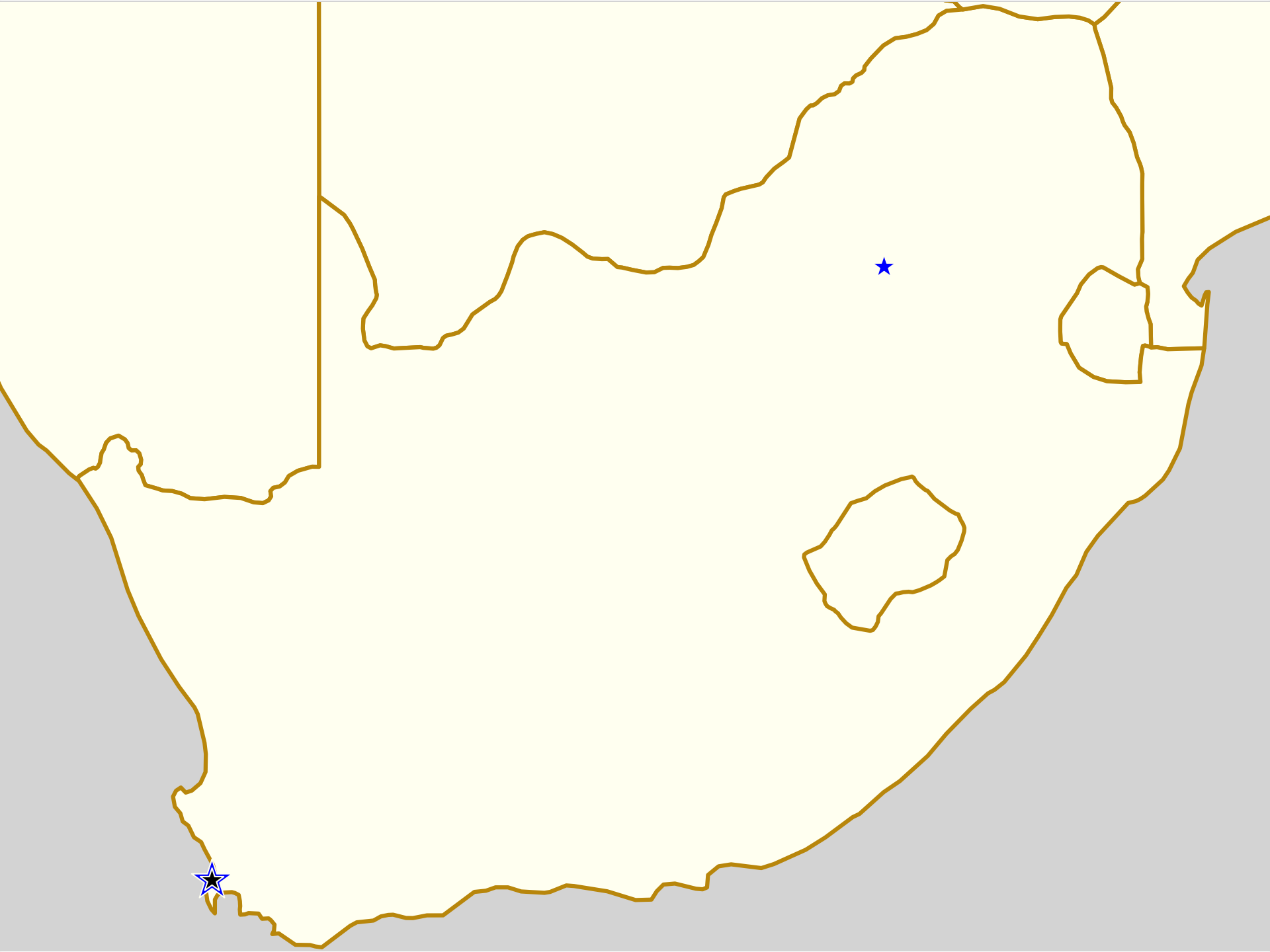 Africa and Middle East
There's quite a lot of derby on in South Africa this weekend, with chances to get to know Pretoria and Cape Town's local leagues!