We're bringing you another roundup of the upcoming Roller Derby this weekend from across the world. As always, we're using Flat Track Stats for much of this information – for regions with less good coverage, we also do a bit of intensive searching using a tool which scans the Facebook events of Roller Derby leagues known to
.
Predictions of bouts are from FTS, if possible, and from our own SRD Rank where FTS cannot make predictions (for example: Latin America, or non-MRDA men's bouts). (SRDRank also has recent WFTDA rankings, including the 31st June ranking, as well as SRDRank, and allows you to make predictions from them.)
If we've missed you from our roundup, please let us know! [Or add yourselves to FTS and/or Derbylisting]
We're trying a new colour coding this week, to differentiate BOUTS from RECRUITMENTS and OPEN SCRIMs, and BOOTCAMPs.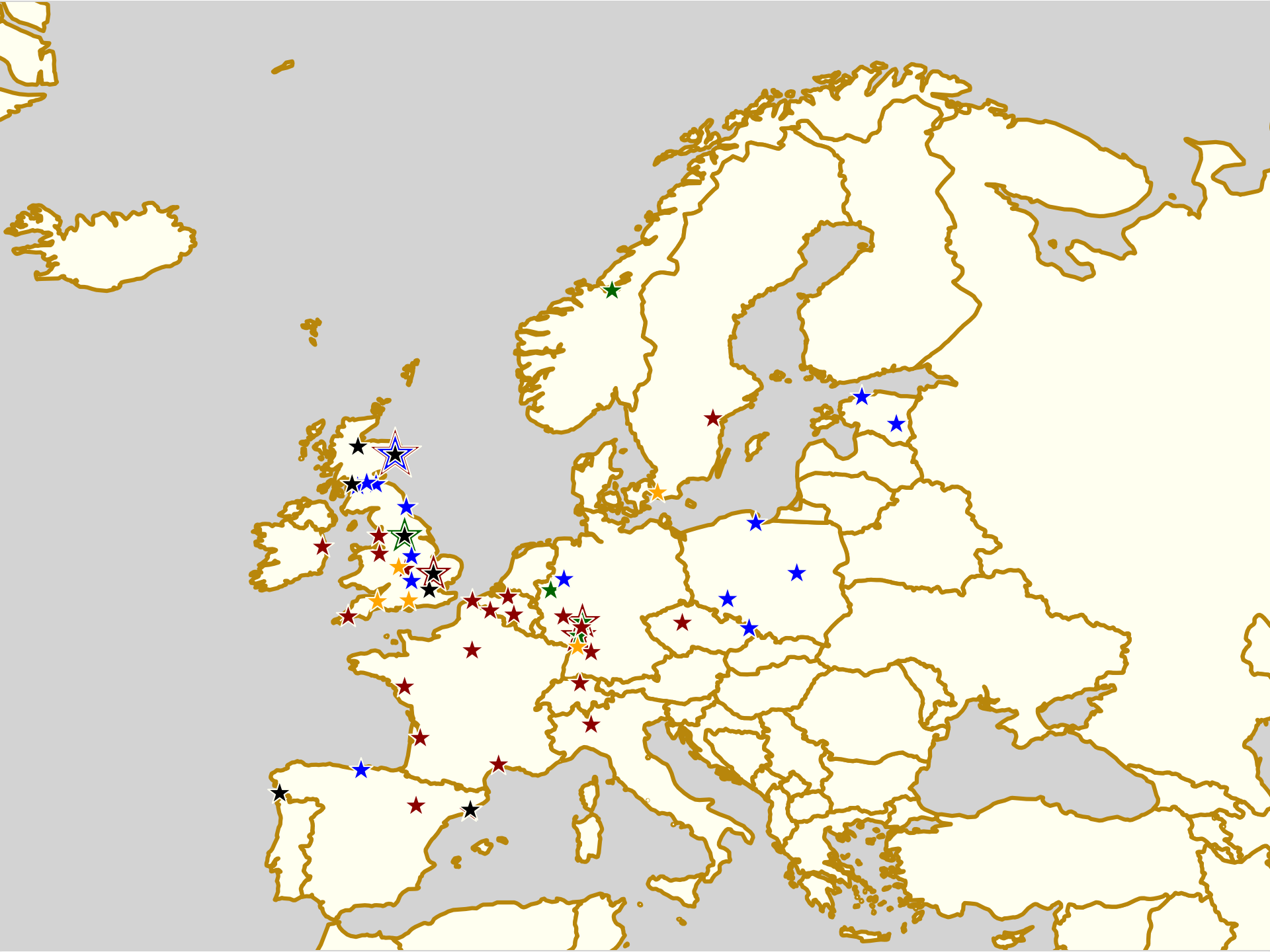 Scotland
Much of the action for Scottish teams is away this weekend (Glasgow Men's and Glasgow are both away - Glasgow in an international tournament), but up in Aberdeen, Granite City Brawlers play another tough game. (And, in Inverness the day after, there's a chance to try out the new Short Track Roller Derby.)
Wed, Edinburgh: Edinburgh's first Junior Roller Derby league, the Boardwalk Bombs practices and recruits at The Boardwalk, every Wednesday [EVENT]
Thurs, Dumbarton: Chicks in Bowls Scotland host Quad Meet sessions [6-10pm, Unit23 Skatepark][EVENT]
Fri,

Aberdeen

: Granite City Brawlers host another (the second-last) in their series of free open-nights for anyone wanting to see what roller derby is all about, as a competitive skater or an official. [EVENT]
Fri, Edinburgh: United Sk8s  host the second Junior derby in Edinburgh (although we believe they're still working on the skating bit first), [EVENT]
Fri, Glasgow: Glasgow Men's Roller Derby's ongoing new skater intake continues every Friday, for the foreseeable future! [EVENT]
Fri, Grangemouth: Bairn City Rollers host Open To All rolling intake, every Friday [EVENT]
Aberdeen: Granite City Brawlers host a single header event [EVENT]

Granite City Brawlers (Aberdeen O/M) versus Inglorious B*Stars (Newcastle MB) [FTS]

Glasgow: Resistance Roller Derby, Glasgow's Junior Roller Derby club for queer and trans young people continue their training sessions open to new skaters and existing. [EVENT Flyer]
Sun, Aberdeen: Chicks in Bowls Scotland host a Sunday Skate followed by a park skate outside [Transition Extreme Sports] [EVENT]
Sun, Inverness: Inverness City Roller Derby host the second public trial of Short Track Roller Derby in Scotland [EVENT]
Sun, Livingston: New Town Roller Girls host Scrimmas, their celebration of Christmas via the medium of Learning Scrims. WFTDA-gender policy for skaters, open to referees and NSOs too - the emphasis is on learning, so breaks will be taken to discuss what's happening and allow questions [EVENT]
Sat?, Dumbarton: Chicks in Bowls Scotland host all-ages coaching for Ramps and Bowls skating [10am-midday, Unit23 Skatepark?]
Tues, Aberdeen: Chicks in Bowls Scotland host a regular Quad Meet (Transition Extreme) [EVENT]
United Kingdom
After last weekend being mostly in Newcastle, this weekend there's bouts all over the place, as everyone gets their derby in before Christmas!
Thurs, Nottingham, England: Nottingham Hellfire Harlots rolling open recruitment continues, open to potential new skaters under WFTDA gender policy [EVENT]
Thurs,

Taunton

, England: South-West Angels of Terror are hosting an all-gender Scrimmage, free to all visiting referees and NSOs. Lineups will rotate between OTA and female-identifying [EVENT]
Birmingham, England: Central City Roller Derby are closing out the year with a massive Charity Roller Derby Scrimmage event, raising funds for LoveBrum (for the Homeless in Birmingham). [EVENT]

Three teams:

Candy Cane'hers
Block'a'lot Oranges
Selection Blocks

Cambridge

, England: Cambridge Rollerbillies host a double header to celebrate their 10th anniversary! [EVENT]
Leeds, England: Double Threat Skates is up in Leeds again with their Pop-up Shop [EVENT]

and is also hosting a bootcamp, Open To All genders [EVENT]

London, England: London Rollergirls cohost a fundraising night of "derby and drag" with Dame Grrrl; many of the live music acts performing have members in LRG itself. This is an inclusive event, raising funds for LRG, and for DIY Space: a cooperatively-run social centre, offering low cost creative facilities, meeting rooms and social spaces, working to promote mutual aid and cooperation. [EVENT]

Saint Austell

, England: Cornwall Roller Derby host this year's Bout Against Cancer tournament, raising funds for LARF and Pants Cancer. This years' edition is a quadruple header! [EVENT]

Women's/WFTDA-gender beginner bout
Women's/WFTDA-gender intermediate/advanced bout
OTA bout
Junior Roller Derby bout

Winchester, England: Southampton City Rollers host their last scrim of 2018, aimed at adult, B-level skaters. Semi-open (in that you need to know who to message to get on). [EVENT]

Wrexham

, Wales: North Wales Roller Derby host a double header event [EVENT]

North Wales Roller Derby B versus Rainy City D (Oldham D) [FTS]
North Wales Roller Derby Men versus Glasgow Men's Roller Derby [FTS]

Sun,

Blackpool

, England: Blackpool Roller Derby celebrate their 6th anniversary with an open subs bout [EVENT]

Seventies versus Nineties

Sun, Cambridge, England: Cambridge Rollerbillies host their annual Crafternoon, an communal time to work on your own craft project with, well, everyone else working on their own projects [EVENT]
Sun,

Coventry

, England: Coventry Roller Derby host a single header [EVENT]

Coventry Roller Derby versus Sheffield Steel B [FTS]

Mon, Bicester, England: Oxford Men's Roller Derby host a free open practice session for any interested potential skaters. [EVENT]
Tues,

North Shields

, England: Newcastle Roller Girls host the first of two free taster sessions for Roller Derby, supported by Active North Tyneside. Open to WFTDA-gender conforming skaters? [EVENT]
Europe
France's Championnat Nationale 2 fixtures continue this week - and as usual there's also plenty of non-Nationale tournaments also in France! Across Europe, there's plenty of other tournaments too - more German Bundesliga (N1 and N2) fixtures, Belgian National Championship fixtures (including one at the Skate Around Tournament in Belgium), and an international quadruple-header in Milan!
Wed, Ostrava, Czech Republic: Trojhali Ostrava Roller Derby continue their open training / recruitment [EVENT]
Wed, Gdańsk, Poland: 3City Piranhas host another fixture in their rolling training sessions for new skaters [EVENT]
Wed, Wrocław (Breslau), Poland: Breslau Rebels Roller Derby + Breslau Avengers Roller Derby host their regular open training / recruitment [EVENT]
Thurs, Mannheim, Germany: the Delta Quads host the first of their series of NSO-training events, running from the end of November to the end of February (with a break for Christmas). [EVENT]
Fri, Tallinn, Estonia: Tallinn Roller Girls continue their regular open practice / recruitments for anyone who wants to join the sport [EVENT]
Fri+Mon, Tartu, Estonia: Tartu Roller Derby also hold their regular open training and recruitment days on Fridays (sometimes sharing with Tallinn) [EVENT]
Fri, Karlsruhe, Germany: Roller Derby Karlsruhe's rocKArollers host another of their "all female" open scrimmages (also open to visiting Referees and NSOs) [EVENT]
Fri-Sun, Badalona, Spain: Roller Derby Badalona are particilating in a series of public events in support of the International Day for the Elimination of Violence Against Women (Sunday) [EVENT]
Sat+Sun, Floreffe, Belgium: Namur Roller Girl's European tournament returns as Skate Around #2 sees 4 teams compete in a full round-robin, plus a guest Belgian champs fixture [FTS tournament][EVENT]

Round Robin teams:

Paris Rollergirls
Namur Roller Girls
Vienna Roller Derby
Glasgow Roller Derby

Namur Roller Girls B versus Blackland Rock'n K-Rollers (Charleroi) [Belgian Champs N2 2018]

Prague

, Czech Republic: the Hard Breaking Dolls host an end of season bout against a combined Austrian team [EVENT]

Hard Breaking Dolls (Prague) versus Dusty Steelers (Linz + Graz mixed)  [FTS?]

Sat+Sun, Dunkirk, France: the Sirènes Hurlantes of Roller Derby Dunkerquois and Lille Roller Girls co-host the next fixture in the Championnat de France 2018/9 Nationale 2 fixtures. [FTS tournament][EVENT]

Tétons Flingueurs (Lille Roller Girls) versus Les Sirènes Hurlantes (Dunkirk)
Rolling Candies (Amiens) versus Purple 2.0 (Arras)
Baronnes Von Schlass (Roller Derby Lille) versus Knock'n'roll Cannibals (Creil)
Les Sirènes Hurlantes versus Purple 2.0
Tétons Flingueurs versus Knock'n'roll Cannibals

Sat+Sun, Mérignac, France: SAM Roller Derby host the other Championnat de France Nationale 2 fixtures this weekend [FTS tournament][EVENT]

Valient Bitchiz (Côte Basque) versus L'alliance des p***** de Licornes (Angoulême+Poitiers+Limoges)
Kontra Bandista (Euskal) versus Spring Blocks (SAM)
Auver'Niaks (Clermont-Ferrand) versus Blocka-Nostra (Toulouse B)
Spring Blocks versus L'alliance des p***** de Licornes
Kontra Bandista versus Blocka Nostra

Sat+Sun,

Montpellier

, France: DCCLM host a two-day Men's Derby tournament, with an additional OTA exhibition bout [EVENT]

Kamiquadz (Montpellier M) versus Track'Ass (Tours M) [FTS]
Track'Ass versus Barbiers (Lille M | Roller Derby Lille) [FTS]
Barbiers versus Kamiquadz [FTS]
Barons Cathares (Toulouse MB) versus Barbiers [FTS]
Barons Cathares versus Barbiers? [FTS]
DCCLM (Montpellier) + Kamiquadz versus OTA mixed subs team

Nantes, France: Nantes Derby Girls host the return of their Hangar Games round robin tournaments for round 3 [EVENT]

Paris

, France: Les Gueuses de Pigalle host a double header to celebrate their 5th birthday! [EVENT]
Paris, France: Paris Rollergirls are also hosting in Paris, opening their season with a "sort of home teams" bout [EVENT]

All-Stars (Paris A) + Quedalles (Paris B) home teams mixed bout

Tournai, France: We missed this because it's hosted by "FPS Régionale Mons Borinage" and not Roller Derby Tournai themselves, but: it looks like Roller Derby Tournai are presenting an exhibition bout possibly as part of the "Agitations" feminist/socialist festival. [EVENT]
Darmstadt, Germany: The Riot Rollers host a Bundesliga Division 2 bout [FTS tournament][EVENT]

Riot Rollers (Darmstadt A) versus Demolition Derby Dolls (Hannover) [Bundesliga D2]

Frankfurt, Germany: Bembel Town Rollergirls host a triple-header. including a national teams exhibition bout and a Bundesliga Division 1 bout [FTS tournament][EVENT]

Magma Monsters (Erfurt X) versus Rolling Thunder Augsburg [FTS]
Bembel Town Rollergirls (Frankfurt) versus RuhrPott Roller Girls [Bundesliga D1]
Team Germany Roller Derby versus The Rest of the World

Mannheim

, Germany: the Delta Quads host a quadruple header of International roller derby [EVENT]
Münster, Germany: the Zombie Rollergirls host another of their regular Open Training sessions for prospective new members to experience what Roller Derby is like, by participating in a real training session [EVENT]
Oberhausen, Germany: the Mine Monsters host an Open To All genders Jammer bootcamp, for Intermediate (and Beginner levels), coached by Psycho Crusher (Team Germany Men's) and Coach Capricious. [EVENT]

Stuttgart

, Germany: Stuttgart Valley Roller Derby host a Bundesliga Division 1 bout, as the season nears the close [FTS tournament][EVENT]

Stuttgart Valley Roller Derby versus Bear City Roller Derby [Bundesliga D1]

Dublin, Ireland: Dublin Roller Derby host a double header to round off their season [EVENT]
Milan, Italy: the Harpies of Roller Derby Milano host an international quadruple header (effectively a 4 team elimination tournament) [EVENT]
Sat+Sun, Trondheim, Norway: Nidaros Roller Derby host a two-day bootcamp by Crime City Rollers star jammer, Curly Håår. [EVENT]
Barcelona, Spain: Barcelona Roller Derby host a triple-header round robin of international scope [EVENT]
Vigo, Spain: Roller Derby Vigo host Roller Fest IV, an evening of live music [EVENT]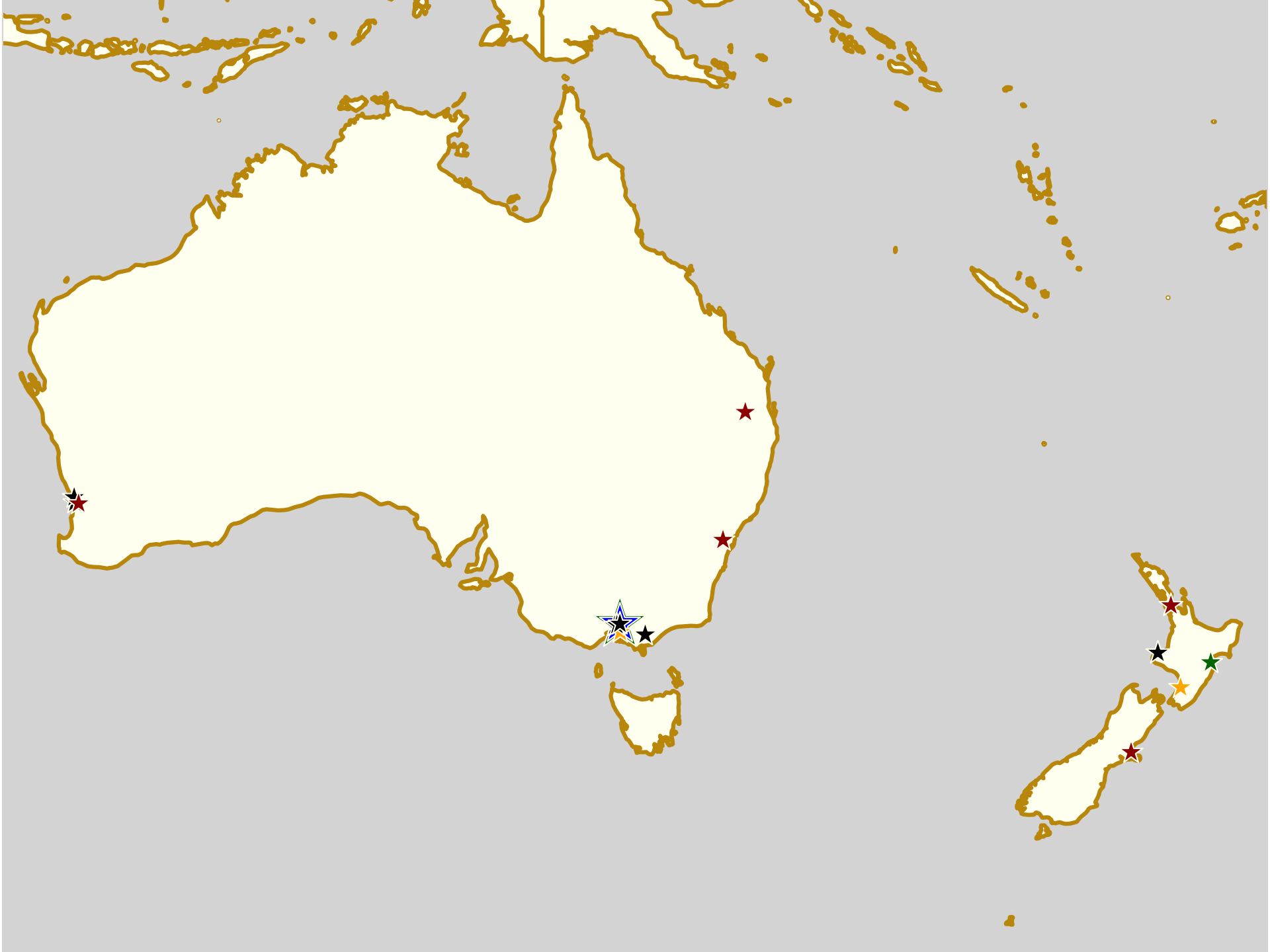 Pacific
The Australian season is slowly coming to a close, but first we have Australian Men's Roller Derby Nationals, this time hosted in Perth!
Tues, Elt

ham

, VIC, Australia: Skate Victoria run the first session in their Roller Derby High introduction to Roller Derby course for "12-17 year old females". [EVENT]
Thurs, Levin, New Zealand: Whenua Fatales host another of their regular open scrims, with referees and NSOs welcome as well as skaters. Optional Christmas themed dress-up for the end-of-year theme! [EVENT]
Fri, Banksia Grove, WA, Australia: Before the Australian Men's Nationals, Chicks in Bowls Perth is hosting an outdoor shred session for the masses [EVENT]
Fri, Tokyo, Japan: Kamikaze Badass Roller Derby Tokyo have regular training on Fridays, which new skaters are always welcome to [EVENT Flyer]
Gowrie Junction, QLD, Australia: Toowoomba City Rollers host a Junior derby "5-a-side Scrim" Day, a JRDA level 2/3 tournament which sounds a lot like Sur5al. [EVENT]

Unknown number of Junior mashup-teams

Traralgon, VIC, Australia: Gippsland Ranges Roller Derby host an "epic" Garage Sale and Sausage Sizzle; with a wide range of items promised in the sale from clothes through gym equipment and coffee tables! [EVENT]
Sat-Sun, Lesmurdie, WA, Australia: Perth Men's Derby host this year's Australian Men's Roller Derby Nationals. This will be streamed live by Down Under Derby. [FTS tournament][EVENT]

Varsity Derby League (Canberra M) versus SMASH (Sydney M)
Bass Strait Brawlers (Tasmania M) versus Newcastle Men of Steel (Newcastle M)
The Scartel (Brisbane M) versus Perth Men's Derby
(Victorian Men's Roller Derby versus winner of VDL/SMASH)
elimination bracket continues

Perth, WA, Australia: WA Roller Derby are at the Perth Pride Parade 2018 [EVENT] (and attendees of AMRDN are also invited to participate)

Auckland

, New Zealand: Pirate City Rollers end the year with a Charity fundraising bout, raising funds for Women's Refuge [EVENT]

Napier

, New Zealand: Guns & Roses Junior Roller Derby host a Junior Derby bootcamp for all levels of junior skater; level 1 sessions and level2/3 sessions run together. Includes scrimmage at the appropriate levels. [EVENT]
New Plymouth, New Zealand: Taranaki Roller Corps celebrate their 10th anniversary with a "rock-a-billy" themed party! [EVENT]
Sun, Penrith, NSW, Australia: Western Sydney Rollers celebrate their 10th Birthday with a double header featuring teams based on the 4 leagues in Whip It! [EVENT]

Black Widows versus Fight Attendants (juniors)
Hurl Scouts versus Holy Rollers (adults)

Sun, Carrum Downs, VIC, Australia: South Sea Roller Derby host another of their regular series of Developmental Scrimmages, aimed at building skills in the community.  [EVENT]

Red + Amber (low/no contact) training
Red Scrimmage (no contact)
Amber Scrimmage (low contact)
Full contact scrimmage

Sun, Eltham, VIC, Australia: Diamond Valley Roller Derby Club host a family picnic day for all the family! [EVENT]
Sun, Northcote, VIC, Australia: Victorian Roller Derby League host a Community Fun Day [EVENT]
Sun, West Footscray, VIC, Australia: WestSide Derby Dollz celebrate the end of the year with a Family and Awards Day [EVENT]
Sun, Christchurch, New Zealand: Otautahi Roller Derby League host their last home games of the season [EVENT]

Dead End Derby Juniors
Otautahi Roller Derby + friends

Wed, Bangkok, Thailand: Bangkok Roller Derby have their regular training evening, which is always open to new skaters [EVENT Flyer]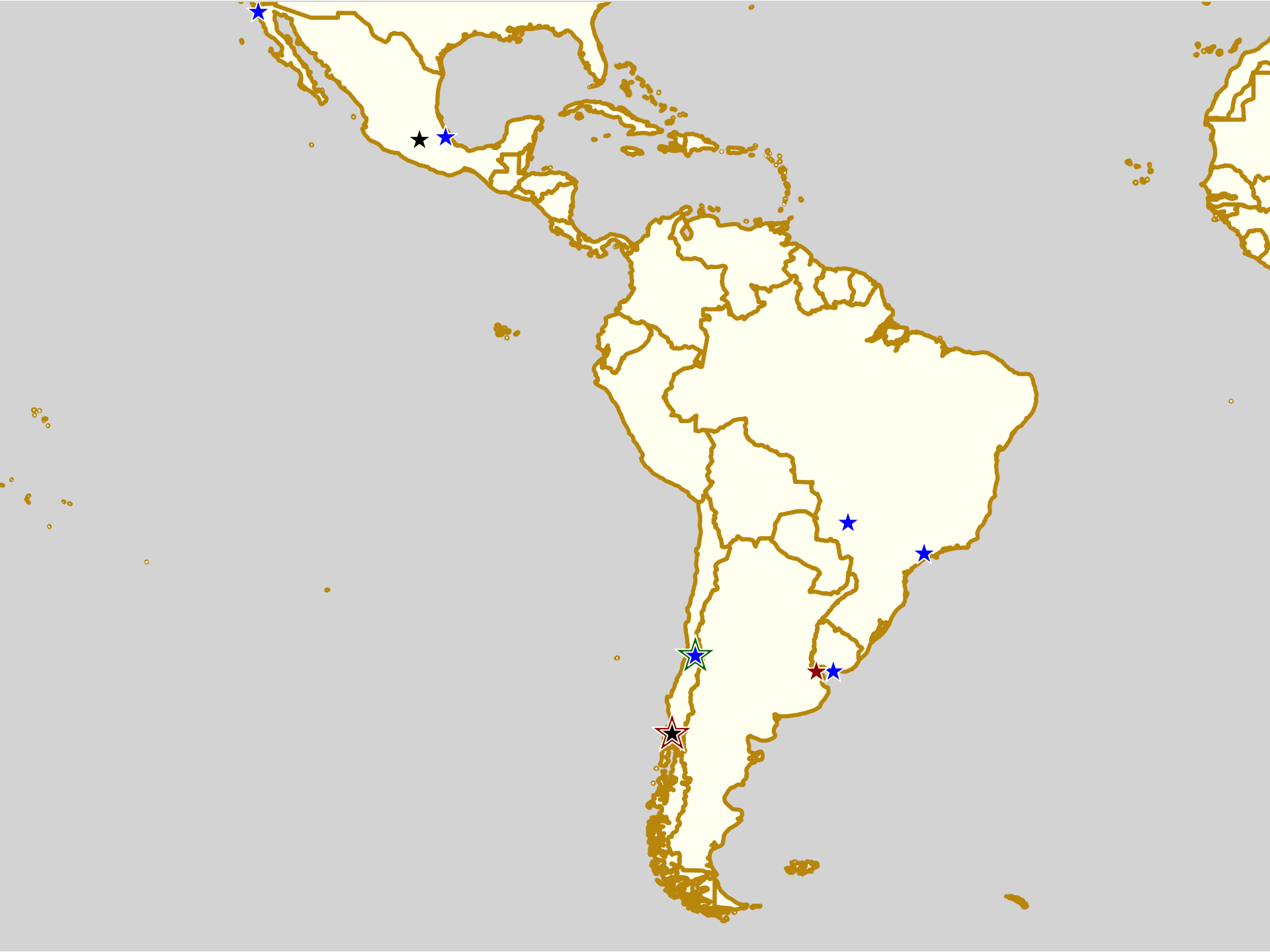 Latin America
As always, we're more likely to miss events in Latin America than anywhere else - we'll continue asking leagues to tell us when things are happening...
With all the National tournaments in Latin America complete for the year, there's still time for tournaments in Chile, and events in Buenos Aires, Argentina!
Wed+Mon, Xalapa, Mexico: We believe that Ráfagas Roller Derby run their intro to skating sessions on these days (intro to Roller Derby is on Wed+Fri) [EVENT Flyer]
Sun, La Plata, Argentina: Chat Noir host a "Derby Fest" which returns to the 90s in theme! [EVENT]

Chat Noir (La Plata) versus Colmena Roller Derby ( ) [FTS]
Alianza Rebelde versus ?
Early Britney versus Mid-period Britney scrimmage

Sun, Campo Grande, Brazil: Meat Machine Roller Derby are back, and hosting open training for anyone who wants to join on Sundays! [EVENT Flyer]
Sun, Osorno, Chile: Deskarriadas follow up their Spring Tournament with their third Family Skate event of the year; a 3 kilometre outdoor skate, open to any kind of human-powered wheels. [EVENT]
Sun, 

Sant

iago

, Chile: Metropolitan Roller Derby host the fifth and last Skates and Friends event of  2018; as well as the usual open skating and recruitment classes for interested potential members, this edition features sessions led by WAKO Kickboxing champion (National and Panamerican) Macarena "La Maquinita" Orellana, on self-defense and empowerment. [EVENT]
Sun,

Bahia Blanca

, Argentina: Bahia Blanca Roller Derby host a double header event (with just a flyer) [EVENT Flyer]

Roca () + Neuquen versus Bahia Blanca
Black versus White scrimmage

Africa and Middle East
In Africa and the Middle East, there's the usual outreach events we're aware of.
Thurs, Pretoria, South Africa: P-Town Roller Derby's weekly funskate open-skating events continue, with the chance to meet+sign up with the team [EVENT]
Sat+Mon, Dubai, United Arab Emirates: Dubai Roller Derby hold their usual practice sessions (which we think are open to interested new skaters, on prior request) [EVENT]
Sun+Tues, Abu Dhabi, Emirate of Abu Dhabi: Abu Dhabi Roller Derby's recruitment season starts, with their practices open to new skaters who want to try the sport [EVENT Flyer]